One of Chile's most popular ski resort, Valle Nevado, is expanding its operations and has just announced "Valle Bike", a whole new bike experience that might have something for every mountain bike enthusiast out there.
The whole idea is to create an area where Downhill, Enduro, and Cross country can be practiced. The vast terrain available makes it possible to pedal up and explore into the Andes, while the downhill trails can be accessed again and again by lifts. Up to 17 different route combinations can be achieved if lifts and pedaling are combined.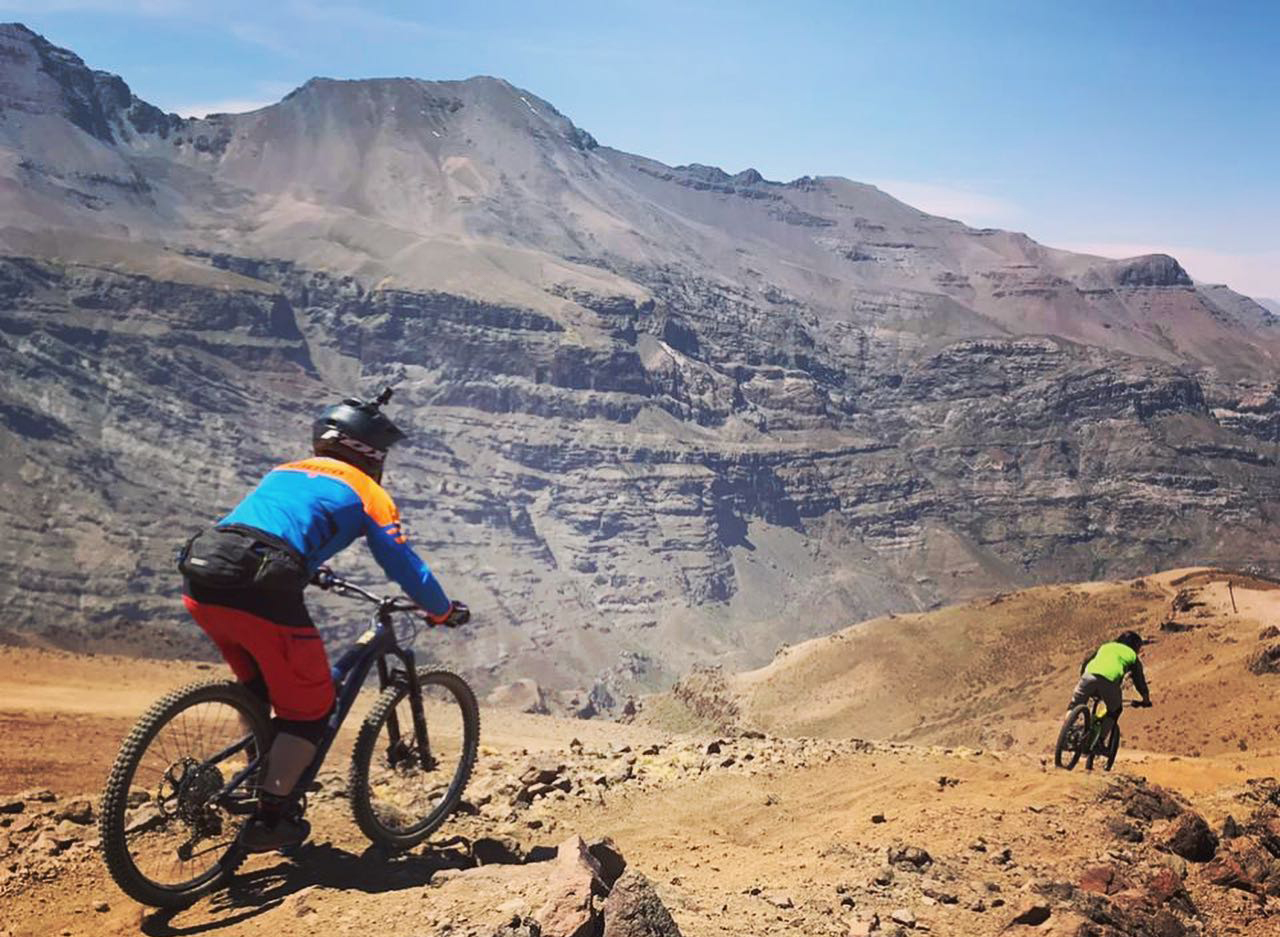 The park will count with 2 lifts, 8 downhill trails, a Skill Park and dirt jumps. Other services like bike and equipment rental, a mechanical workshop, bike school, and a restaurant will also be available. The inauguration is scheduled for November 30th.
Related: Why You Should Make Valle Nevado, Chile Your #1 Summer Ski Destination
Land of the Andean Condor, the Chilean Andes mountains are well known as one of the best places in the world for skiing and Mountain Biking. Two other ski resorts, La Parva and Farellones, offer a bike park during summer, turning the area into a year-round sports destiny.
Located only 90 minutes away from  Santiago city, 3,000 meters above sea level, Valle Nevado is also a must-go during winter. Being one of the tallest ski resorts in the central Andes, its snow conditions are usually reliable, and its location is breathtaking. A touring paradise can be found on its backcountry, in the bases of Cerro el Plomo, Parva and Pintor. When the snow is good, countless possibilities of ski touring routes are opened.
Valle Nevado is the only Ikon Pass destination in South America.