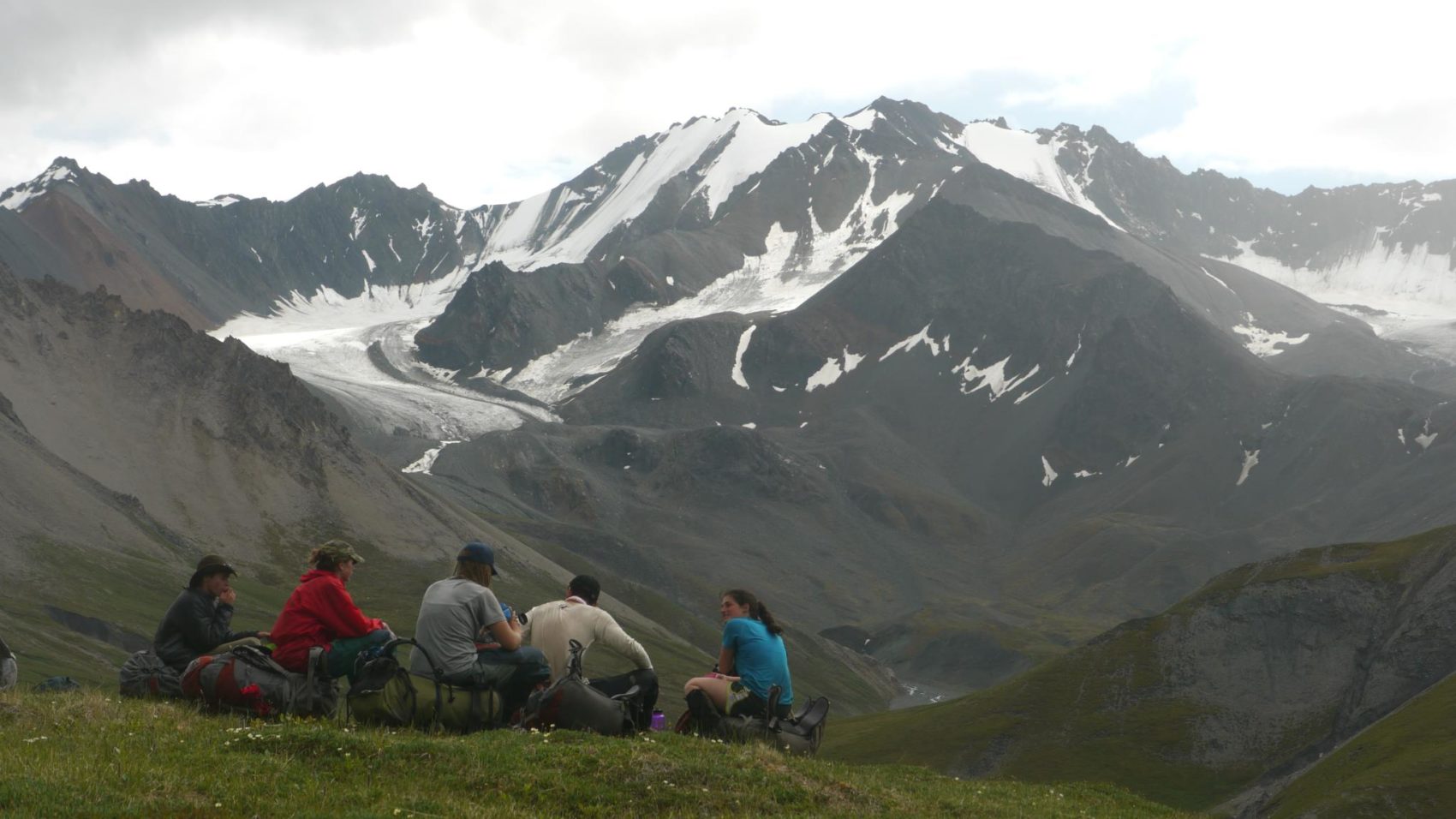 If you can't afford the time and costs of traveling to the southern hemisphere to get in your ride fix over the summer months you still have options to help progress your backcountry knowledge and skills. When you're out in the backcountry it's likely you only spend about 5 percent of your day actually riding lines and these summertime months give you a great opportunity to build up and enhance the skills you'll be using during the other 95.
Navigation and rescue techniques, first aid, backcountry protocols and efficiency, survival skills and working on enhancing your photography. All of these are just a few things you can brush up on while your skis are collecting dust. I like to work on these skills now so when the snow finally falls I'm ready to get into the mountains with my A game on point. No reason in spending the early season in the classroom when you can be in the mountains.
The options you have this summer range from on location, high-intensity training too online classes available to anyone with a cell phone connected to Wi-Fi. Regardless of your available time and financial ability there is always coursework available that will suit your needs.
Links to all of the schools and courses are provided at the end of this article.
First Aid and Rescue
If you haven't spent time working on the skills you'll need to save a life in the backcountry I highly recommend some classes in this area.
Wilderness First Aid (WFA) and Wilderness Advanced First Aid (WAFA) are two and four-day courses providing the most comprehensive and realistic first aid training for the outdoors. Concepts and topics will include Patient Assessment; CPR; Circulator, nervous and respiratory systems; fractures and splints; hypo/hyperthermia illness; moving and extraction techniques; backcountry medicine; legal issues and a host of other relevant focuses. After completing one of these courses you'll have the necessary knowledge to handle medical emergencies when a hospital or advanced medicals services may not be available for an extended period of time. These certifications are generally valid for 3 years.
Wilderness First Responder (WFR) is the big brother to your WFA and WAFA courses. This is the most ideal medical training for leaders and adventurer's traveling in remote areas and covers a range of topics and medical extraction techniques you won't find in any other program. Generally taught over 8 days with 70+ hours of preparation, didactic, and practical time.
WFR classes are held all over the country and offer an experience to the students unlike any other. This course will place you in simulations that mimic real-life events and intensity preparing you to handle worse case scenarios. My recommendation is to find a WFR course in a location you haven't experienced, it's a great excuse to spend time in the wilderness while learning life-saving techniques. Certifications for WFR are valid for 3 years and can be renewed with a 2 to 3-day recertification course.
For those of you with more time and money to spend this summer, NOLS offers a fantastic semester-long course in Wilderness Medicine and Rescue. The program starts with a four-week classroom-based course followed by nine field weeks of backpacking, climbing, rock rescue, winter travel, and avalanche rescue. This semester-long program provides both theoretical and practical foundations for those who want the best knowledge and experience possible in saving lives outdoors. You'll graduate this program with a host of certifications and professional knowledge. Just be prepared for the heavy price tag.
Backcountry Navigation, Travel and Avalanche Protocols
It doesn't need to be winter to learn and practice efficient backcountry travel techniques. Learning how to properly read topographic maps, use a compass, GPS devices, plan routes and evaluate and mitigating avalanche risks are all skills that can be taught with some easy classes both hands-on and online.
REI has courses held throughout the United States teaching Backcountry Navigation with Map & Compass or GPS devices. These member and non-member courses will bring you into the field with instructors to help you understand the information provided on your map, the proper use of your compass, and how to put the two together. REI's hands-on courses are a great introduction to outdoor navigation and will play a big roll in the techniques you use during the winter.
The Colorado Outward Bound School has an 8 to 10-hour online course on Backcountry Navigation. Partnered with BACKPACKER magazine this course will teach you how to be self-sufficient in the backcountry by using your map and compass, triangulating your position, navigation in different types of terrain and how to enhance your trip planning and route-finding with digital devices. This 7 part online course can be taken at your own pace and includes a Special Navigation portion with a deeper look at winter traveling.
To learn more about avalanche safety and rescue protocols you can take an inexpensive online course taught by AIM Adventure U. This Backcountry Protocols course focusing on real-life skills is built to keep you safe while traveling in avalanche terrain in the winter months. Avalanche safety expert and big mountain skier Dean Cummings has put together this seven-section course discussing terrain management, group dynamics, red flags, real-time forecasting, rescue gear, and snow evaluation. Designed for backcountry skiers, snowboarders, snowmobilers and anyone traveling in winter backcountry terrain in a very logical and understandable way. Each section of the course ends with a test that must be passed in order to move on and once completed all sections with be available to you indefinitely.
Photography and Film

Can we all still agree that if there is no picture or video to prove it, did it really happen? Summer is a great time to work on and sharpen your photography skills and acquire the knowledge to get the full range of your camera's ability. During the winter months when it's cold and snowy taking quality photos of your friends riding lines is always harder than you imagine it will be. If you can take out the guesswork of using your camera and be ready to take the shot faster you'll come home from the backcountry with more quality images ready to blow up your friends Instagram feeds.
Finding a camera workshop or course in your area is generally very easy. Most high schools, community colleges, and even camera stores will have classes and weekend workshops with skilled and talented instructors ready to help the most beginner photographers learn the basics and advanced photogs fine-tune their skills and take it to the next level. Having the understanding of how to set the aperture, focus, frame your shot, edit and process photos will make shooting in the backcountry easier and less stressful.
I highly recommend taking advantage of the many free online courses available. With a quick Google or YouTube search, you can find photography lessons for any level. The Stanford University Photography Lectures is a free 18-hour course from actual Stanford professors on various photography subjects and available free on YouTube. Other quality courses include Alison.com and Reddit Photoclass, both free.
In order to be creative and find your style, you need to be taking photos. This summer and fall take your camera with you everywhere and start developing your style. The more you shoot and edit the easier it will become to produce quality images.
Survival Schools
Telling yourself you can survive in the wilderness when everything goes wrong is one thing. Having the practical skills and know-how is another.
Backcountry skiing and snowboarding will bring you to remote areas with limited supplies and communication to the outside world. If you want to feel fully confident you can survive there when the stuff hits the fan you'll need the expert help from guides and survivalist. You could just drop yourself in the middle of nowhere with nothing but a knife but I would suggest the safer and logical route of going to a Survival School.
If you're living along the west coast you have the Thomas Coyne Survival Schools. With 15 courses held from California to Alaska, their programs include everything from basic survivalist to weeklong full immersions in harsh landscapes. Teaching everyone from the Marines, Navy SPECWAR and the public the Thomas Coyne schools are considered some of the best in the United States and the world. You'll learn to survive in the wilderness but also get certified in valuable skills like first aid & CPR, learn urban escape and evasion, ethnobotany and bushcraft. Courses ranged from 1-8 days.
The Boulder Outdoor Survival School (B.O.S.S) out of Boulder, Utah is one of the most highly recommended survival schools in the country. With courses ranging from three-day skill based to intensive 28-day excursions, B.O.S.S can provide you with every bit of knowledge you'll need to survive. These courses are particularly environmentally aware buy focusing on traditional methods of survival. The instructors are also quite blunt about the emotions and physical stress their long courses can have on students, which concludes with a final solo challenge.
For those living along the east coast of the United States, your go-to will be the True North Wilderness Survival School in Pennsylvania. Lead by former U.S. Air Force instructor, Erik Kulick, the True North survival school focuses on the practical skills you can use when emergencies happen. The 7-day courses will leave you with the confidence you'll need to perform navigation, wilderness survival, and first aid. Prices for True North range from $100 to $525+ putting it on the more affordable side.
To find other survival schools near you or the ones teaching the skills you want the most I recommend visiting survivaldirectory.net.
Injury Prevention and Fitness
Backcountry riding will put your body through the wringer. Climbing mountains and jumping off things while riding down is tough on joints and muscles and can lead to injury for those not prepared. Summertime is when you should be working to put your body in the best shape possible for injury prevention and the ability to beat other riders to summits.
You can start learning by checkout out a previously posted article, Five Functional Exercises to Keep You Injury Free And On The Mountain Longer, which will be a good starting place for those with limited fitness or knowledge in the realm of injury prevention.
AIM Adventure U has created an in-depth, online course on Ski Injury Prevention. For $100 and just 8 hours of coursework, you will learn from the help of world-class ski trainers how to stay injury free and prepare your body for the harsh physical stress of backcountry skiing. This course offers a variety of interactive formats including video instructions and photo descriptions covering topics such as common ski injuries and their causes, how to identify and control risk, physiology, mobility, strength, and power. You'll also receive a weekly workout schedule. Whether you just want to be stronger and faster this next winter or are coming back from an injury this online course will teach you the skills you need to survive the winter.
For those looking for a more hands-on approach to fitness and injury prevention go find a local physical therapy clinic or gym located close to your home mountain. This way it's likely they have experience dealing with other skiers and snowboarders like yourself and have tested procedures and practices to help you move forward. Most gyms and PT clinics near resorts will likely hold pre-season workouts and classes with exercises designed to get you ready for the winter season.
Don't let the summer month's slip by without taking advantage of the time it allows to make you a better, safer, stronger and smarter backcountry rider. We spend too much time and money to give us the freedom we need to climb mountains and ski back down them, it's only right that we prepare ourselves to make the most of those days and come back home feeling accomplished. Happy summer.
Links
First Aid & Rescue
Wilderness Advanced First Aid – WAFA
Wilderness First Responder – WFR
NOLS Wilderness Medicine and Rescue Semester
Backcountry Navigation, Travel and Avalanche Protocols
REI Backcountry Navigation Courses
Colorado Outward Bound Backcountry Navigation
AIM Adventure U Backcountry Protocols
Photography and Film
Stanford University Photography Lectures
Alison.com Introduction to Digital Photography
Survival Schools
Boulder Outdoor Survival School
True North Wilderness Survival School
Injury Prevention and Fitness
AIM Adventure U Ski Injury Prevention
Five Functional Exercises to Keep You Injury Free And On The Mountain Longer