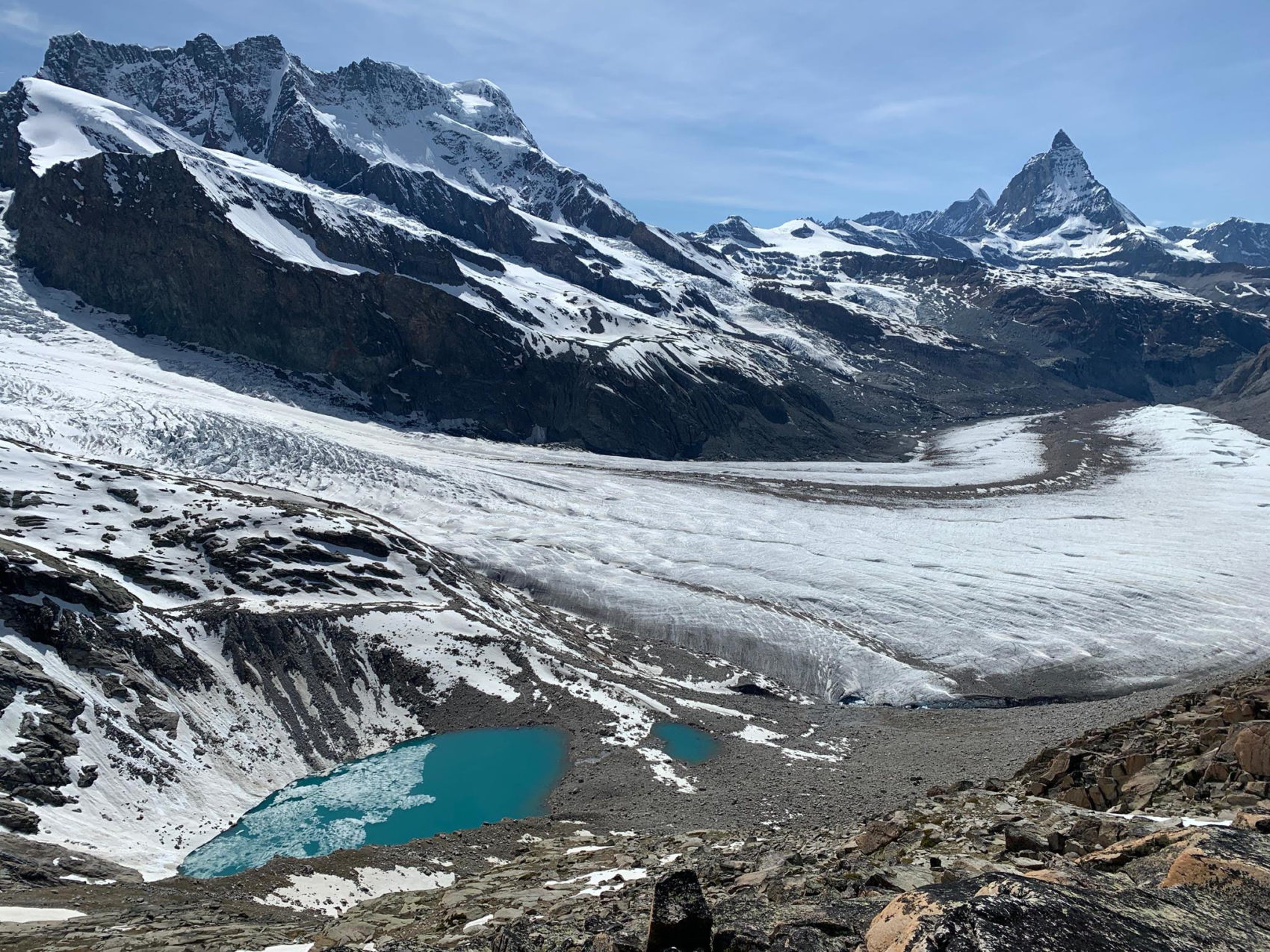 The detrimental effects of climate change are blurring the borders between Switzerland and Italy, resulting in a convoluted dispute between the two countries. Accelerated temperatures in central Europe have forced the rapid melting of glaciers in the Alpine national frontiers. While the sections affected are located at high altitudes, the determination of country territory is in a state of flux.
Due to the fact that the border lays amidst the Theodul glacier at Testa Grigia located above the Swiss mountain resort of Zermatt, it is subject to the natural movement of the ice. At 3500m above sea level, the border joins with the Italian resort of Cervinia, however; the height of the glacier on the Swiss side has descended significantly. As a result, the border has been pushed further into Italy, ultimately increasing the size of the Swiss territory.
On the Italian side of the border, the Rifugio Del Cervino, an infamous mountain refuge, has been pushed further into Switzerland. Popular amongst skiers both in Zermatt and Cervinia, the establishment offers restaurant dining, as well as overnight accommodations. This occurrence, in addition to lost territory, has motivated the Italians to reclaim what has been lost as a result of this naturally occurring event.
The entirety of this dispute continues to raise complex details, including the 2008 treaty that reiterates specifications for determining the specific location of the border. In response to the state of the Rifugio Del Cervino, the Swiss authorities are shedding light on land in Italy that they deem is technically within Zermatt territory. The ultimate decision, made by a joint commission, will hopefully be reached before the end of 2020.