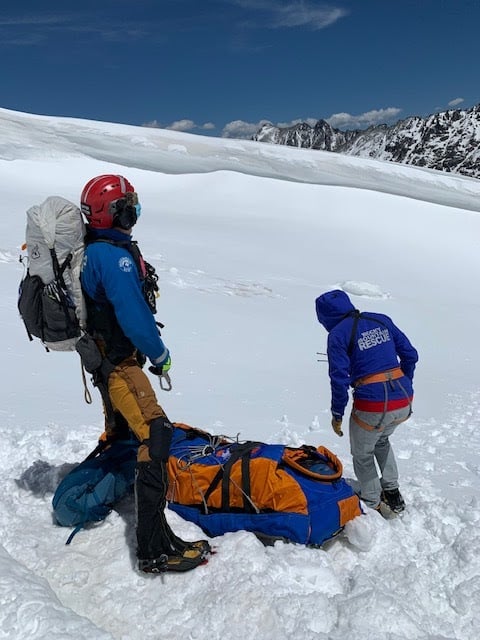 A climber was lucky to survive when he fell 1,300-feet down a Colorado mountain before slamming hard into a rock field.
The 22-year-old man suffered serious lower-body injuries and had to be rescued by Black Hawk helicopter from the side of 12,821-foot Mount Neva in the Indian Peaks Wilderness. He was attempting to climb the technical Juliet couloir.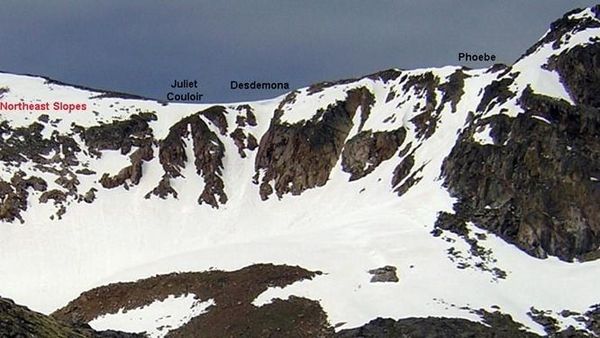 The lone climber can credit his survival to his personal GPS device, which he activated, sending an emergency alert to a family member, who then alerted the authorities. Rescuers were able to easily pinpoint his location.
The rescue operation involved the Boulder County Sheriff's Office, Rocky Mountain Rescue Group, Nederland Fire, American Medical Response, Flight for Life Colorado, and the Colorado Army National Guard and took a little over four hours to complete. Once on the scene, rescuers tended to his injuries until the Colorado Army National Guard arrived and completed a hoist rescue into a Black Hawk helicopter. He was flown to the Boulder Airport where a waiting ambulance transported him to a local hospital.
Officials with the Boulder County Sheriff's Office noted that although the man was climbing by himself, he did have proper safety equipment with him, including the handheld GPS device and an orange rescue blanket, both of which helped rescuers to be able to quickly locate him, a press release said.
Mount Neva is a summit in Grand County, Colorado, in the United States. With an elevation of 12,821 feet, Mount Neva is the 720th highest summit in the state of Colorado. Juliet Couloir is the southeastern-most of the snow routes on the northeast face of the graceful Mount Neva in the Indian Peak Wilderness. The route promises moderate snow and a moderate time commitment in the couloir. Rockfall is a menace so a helmet is mandatory.