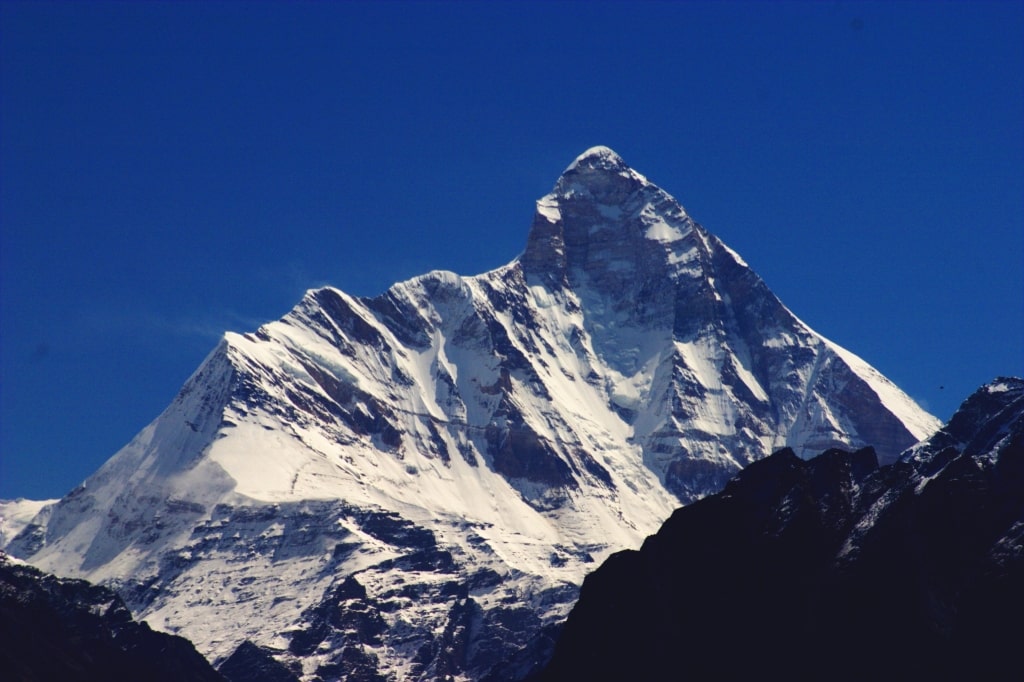 Indian rescuers searching for a group of eight climbers who went missing while climbing Nanda Devi, India's second tallest mountain say the chances of finding them in the Himalayas are "bleak". Two Indian air force helicopters were searching the mountains, but officials said the operation had to be suspended due to unfavorable conditions. The group was attempting to scale the previously unclimbed Nanda Devi East peak.
British mountain guide Martin Moran, who runs a tour company called Moran Mountain and has run numerous Himalayan Expeditions, led the team to the 25,643-foot peak beginning on May 13. The group was scheduled to come back to base camp on Friday but failed to return. Officials stated that there are indications an avalanche may have swept up the team.
The group has been named as Martin Moran, John McLaren, Rupert Whewell and Richard Payne from the UK; US nationals Anthony Sudekum and Ronald Beimel; Australian Ruth McCance and Indian guide Chetan Pandey.
Speaking yesterday, Vijay Kumar Jogdanda, a civil administrator in northern India's Uttarakhand state, said:
"The first aerial recce has concluded. There were only tents spotted, but no human presence. The second helicopter has left for the recce. Chances of survival are bleak. The route is extremely dangerous and risky. There have been multiple avalanches on the route. Further missions on foot would be dependent on whether any evidence is found that the climbers may have survived."
Earlier, officials said four other British climbers had been rescued. They have been named by India TV as Mark Thomas, Ian Wade, Kate Armstrong, and Zachary Quain. The four rescued mountaineers began their ascent with the eight-member group on 13 May but returned to Munsiyari base camp due to harsh weather conditions. Both groups remained in touch until 26 May.
This latest incident comes amid a deadly season on the Himalayas, with at least 17 people dying on the mountain range this year.
Nanda Devi is the world's 23rd highest mountain and was first scaled in 1936. Considered one of the toughest Himalayan peaks to summit, it attracts fewer climbers than other mountains in the region.