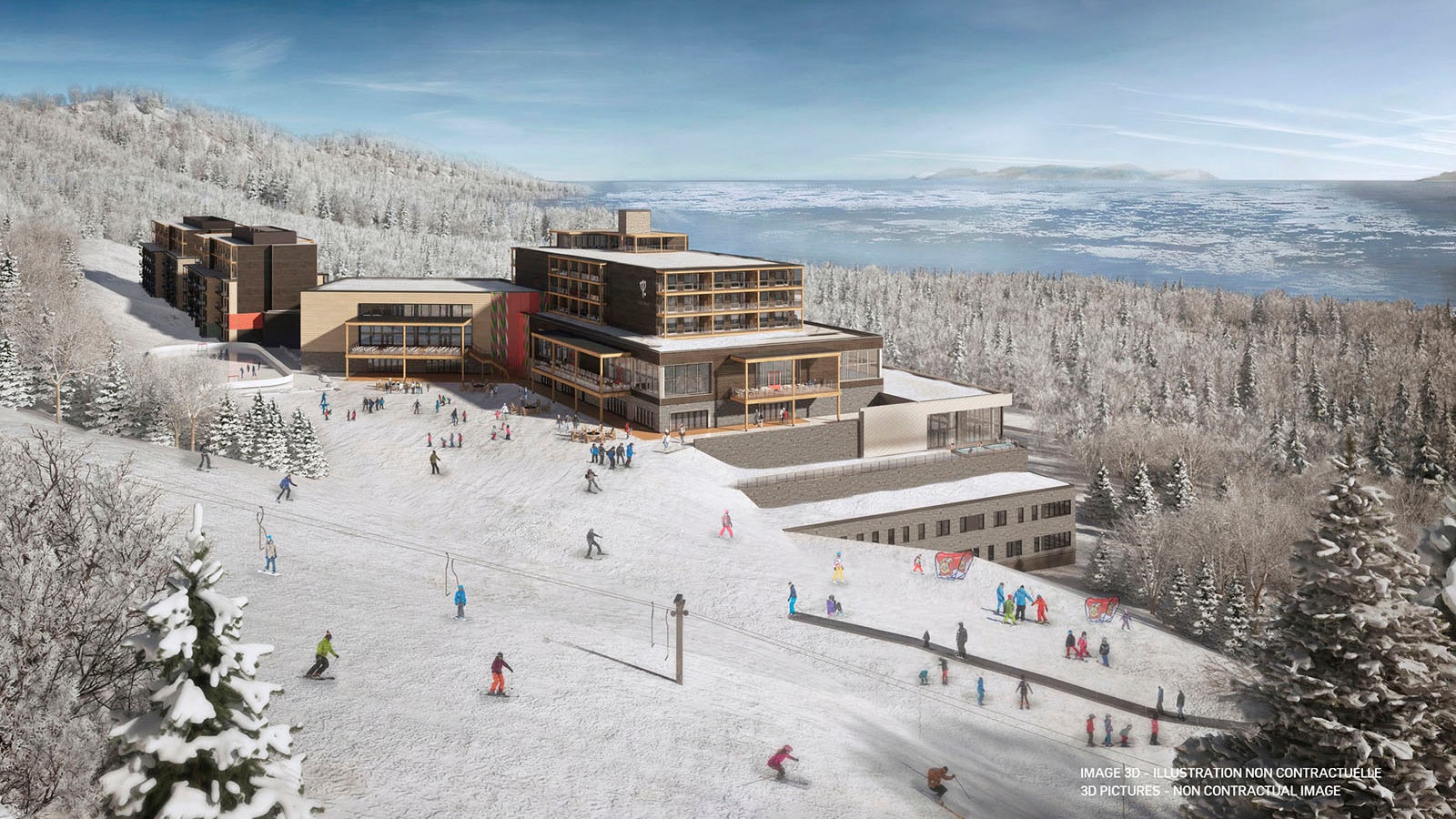 Club Med SAS, commonly known as Club Med and previously known as Club Méditerranée SA, is a French travel and tourism operator specializing in all-inclusive holidays. You know, those luxury beach-vibe hotels with the poolside entertainment and the gourmet food that you pay a flat fee for that includes everything. Founded in 1950, Club Med is primarily owned by the Chinese conglomerate Fosun Group since 2013 and has properties across Mexico, the Caribbean, Europe, the U.S, and now Canada.
The Club Med Québec will open as an all-inclusive resort at Le Massif de Charlevoix ski area on Dec. 3, 2021, next to the St. Lawrence River in Canada's semi-mountainous Charlevoix region. Guests staying at the resort will get everything included in their ski stay—rooms, ski tickets, ski lessons, food and drinks, and more, according to The Points Guy. The only thing not included is rental gear, which can be rented on-site. The 300-room property in Québec's Charlevoix region is located an hour's drive north of Québec City International Airport. Prices for the new resort start at $160 per adult per night, according to Club Med's website.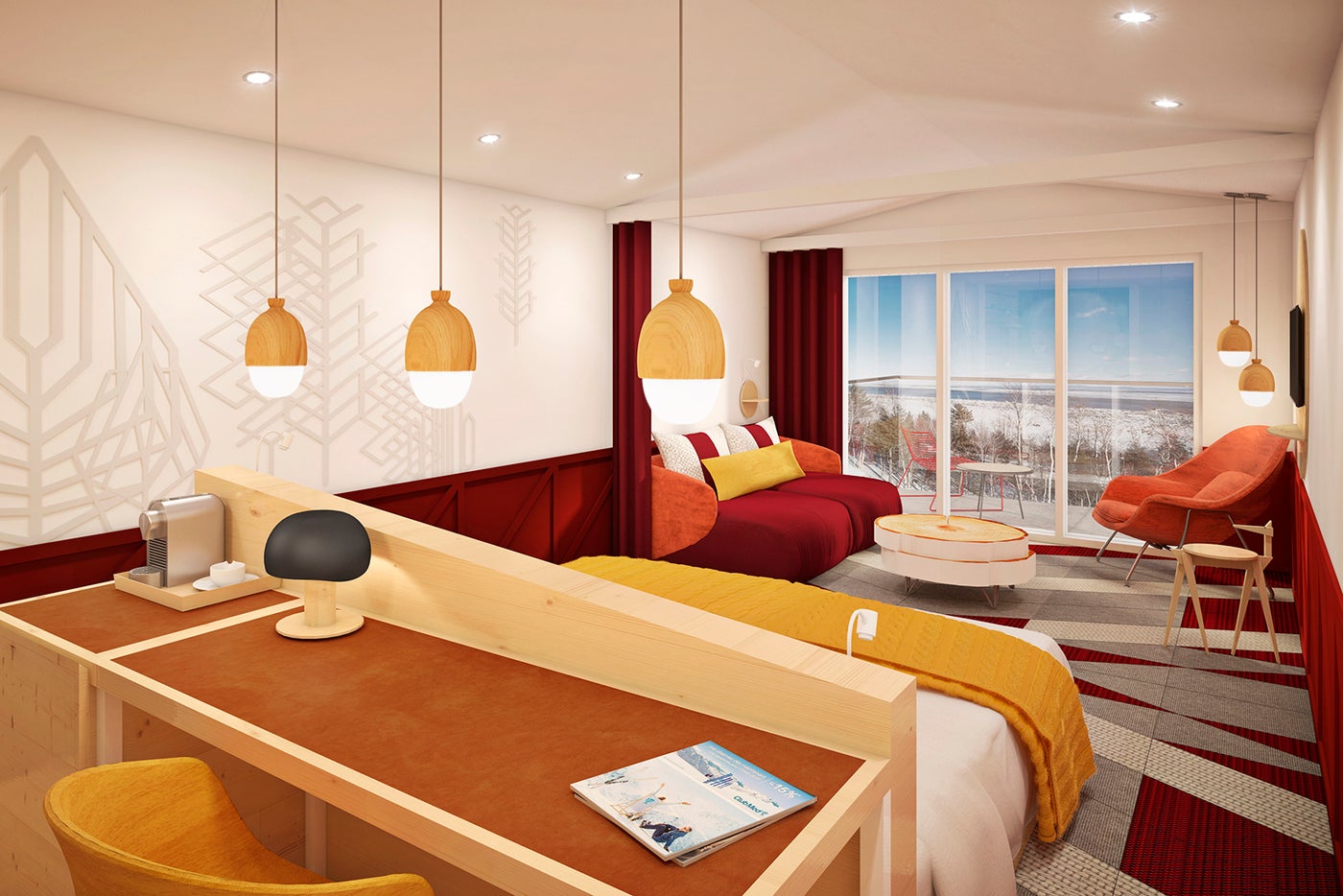 Club Med wrote in a press release regarding its new North American resort:
"Club Med's first North American Mountain Resort, where sea and mountains meet, is located in the Charlevoix Region in Québec. The resort offers a ski experience that will impress even the most experienced skiers. Architecturally designed with a contemporary and traditional Canadian style, our Resort is perched in the heart of the region, immersed in the unspoiled natural landscape with amazing views of the St. Lawrence River. A wide array of activities are offered year-round to experience the region's ever-changing landscape, with each season with trails for skiing in the winter and hiking in the summer."
Even though the all-inclusive resort is the first for the brand in North America, it's nothing new in regards to what they already have. Club Med currently has 13 all-inclusive ski resorts across the Alps in France, Switzerland, and Italy's Piedmont region. The opening of Club Med Québec is a milestone in the brand's ongoing development as it taps into North America's all-inclusive ski vacation sector.
Club Med will open its first ski resort in North America this winter — and it's all-inclusive https://t.co/aNvT6emsiy

— The Points Guy (@thepointsguy) August 31, 2021