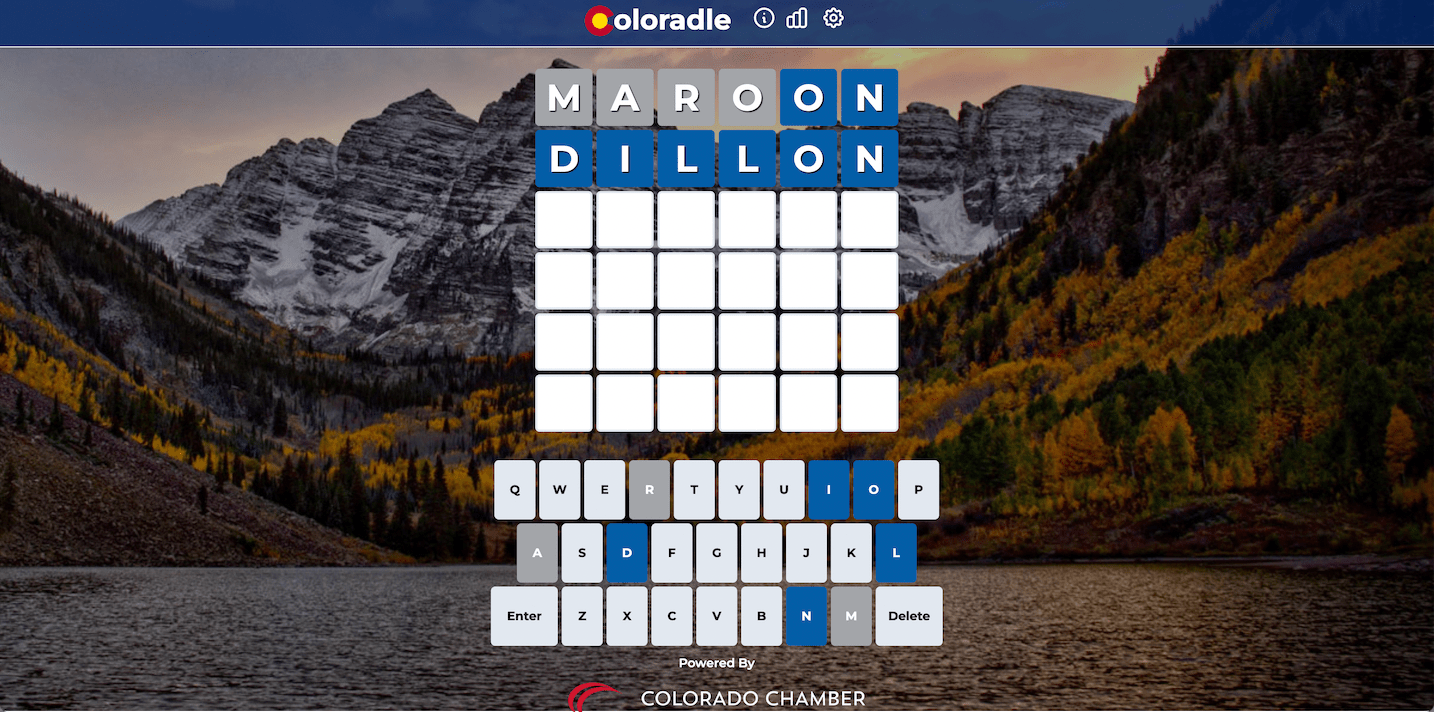 The Colorado Chamber of Commerce just announced its release of Coloradle. A digital word game that's just like Wordle but for Coloradans. Over the past few years, the popularity of Wordle has exploded due to its easy gameplay, appeal to a wide audience, and ease of sharing and comparing scores on social media.
Every day a new puzzle daily will be released at Coloradle.com. All words will be related to the Centennial State and range from four to eight letters long. Players will have six attempts to guess what the mystery word of the day is. Just like Wordle, players will be alerted when letters are in the right or wrong spot.
The answers will be popular activities, landmarks, locations, public figures, colloquialisms, and well-known businesses or brands. The game will reset at midnight, mountain-time each day. Try your Coloradle luck today!
Cynthia Meyer, Chamber Vice President of Communications, who oversaw the development of the game had this to say in a news release; 
"Coloradans are proud to live and work in a state with such a robust sense of community, love of the outdoors, and vibrant way of life. Coloradle is a celebration of everything we love about the Centennial State – and an engaging way to show off your knowledge of all things Colorado!"