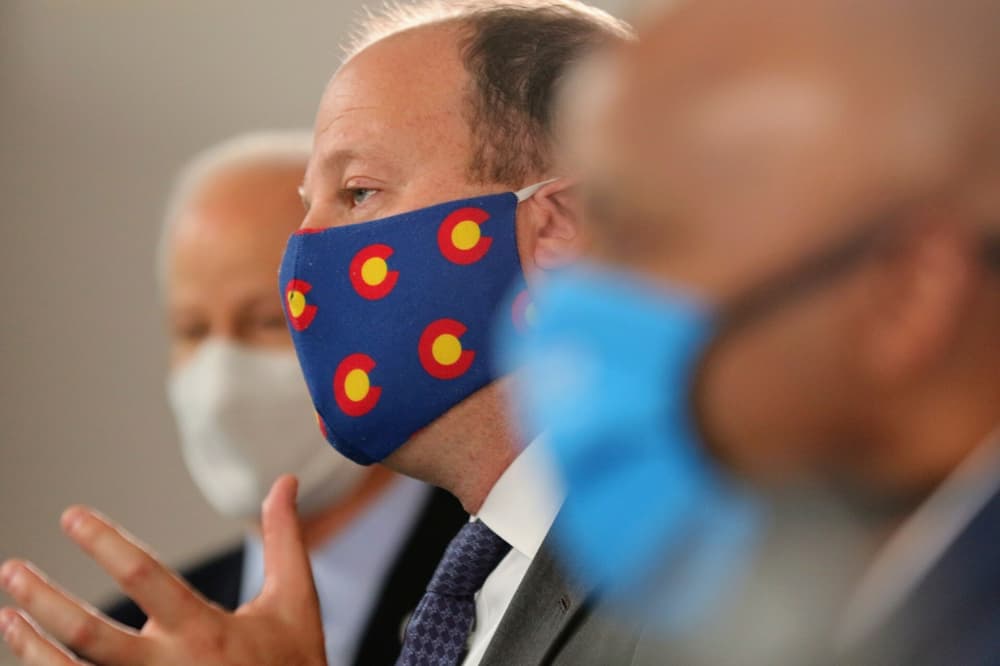 Colorado Governor Jared Polis announced Monday that the current statewide mask mandate could end by mid-April.
The mandatory wearing of masks indoor came into effect on July 17th, 2020. The order has been extended and altered many times since then, but in its current form, it expires on April 3rd, 2021.
Many of Colorado's neighbors, like Wyoming, Montana, Texas and Utah, have already dropped mask mandates or plan to do so soon. 
In the same announcement, Polis said that all residents over sixteen will be able to get vaccinated beginning tomrrow, Friday April 2nd. If this has the desired effect of preventing a rise in cases, the statewide mask mandate will come to an end on April 16th. However, local officials at a county level may still require the wearing of masks.
"If you're vaccinated, you absolutely can be confident and go about more and do your thing. But if you're not, the virus is still widespread in the state of Colorado and across the country. You don't want to get this deadly virus in the final few weeks and months of the pandemic, just as you're becoming eligible for a vaccination. So let's be careful, Colorado."

– Colorado Governor Jared Polis
Large gatherings, like concerts and sporting events, would still fall under the statewide mask mandate. Ski areas across the state will begin to close this weekend, and by mid-April the majority of them will be closed.