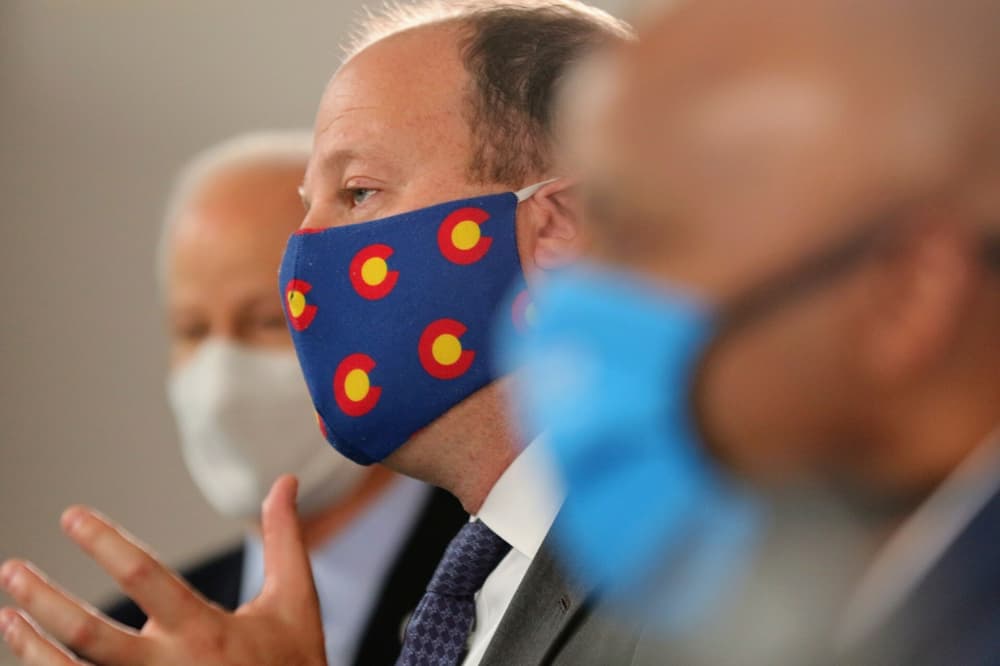 Colorado Governor Jared Polis yesterday issued a statewide mandate requiring all citizens to wear a mask when in indoor public spaces. The order comes into effect today, Friday 17th July, and lasts until August 15th, at least.
Polis has come under increasing pressure recently from medical officials and Democratic state lawmakers to introduce the order, as the number of coronavirus cases and hospitalizations have been slowly rising across the state.
Data shows that the 39 counties and municipalities within Colorado that have independently enforced mandatory mask-wearing are seeing the virus spread less. Despite Polis claiming only a few days ago that a statewide order was 'unenforceable', his u-turn comes as he claims the state's current trajectory is 'unsustainable'.
"There's no ability the state has to enforce it."

– Jared Polis, last week
Anyone not abiding by the order may be "subject to civil or criminal penalties, including but not limited to prosecution for trespass" and businesses are being encouraged to enforce a 'no mask, no service' policy.
There are a few exemptions from the order, specifically:
those under 10-years old
those who cannot tolerate a face covering
those who are hearing impaired or who are communicating with someone who is hearing impaired
first responders
those officiating a religious service or giving a speech for broadcast to an audience
Dr. Rachel Herlihy, Colorado's state epidemiologist, said yesterday that on average each person infected with coronavirus is now spreading the disease to just under two others, reports the Colorado Sun, a sign that the disease could potentially spread exponentially in Colorado when it had been mostly stagnant. Herlihy also blamed out-of-state visitors for the increase in cases.
Last month Gavin Newsom, the California Governor, issued a similar order.
Colorado has had 38,726 confirmed coronavirus cases and 1,615 deaths. 
Full Order Below: