Late Thursday night Colorado Governor Jared Polis extended the state-mandated ski area closure until May 23rd, dashing the hopes of a number of resorts that had started to think about reopening.
Friday afternoon he went into more detail on this extension, and also detailed the steps he would like to see ski areas take if, and when, they have the opportunity to reopen. He revealed that he had spoken personally with a number of resorts and 'laid out the criteria' he deems necessary to see them open in June, or even as soon as Memorial Day weekend. As those dates approach, he will issue further guidance.
"I think there's no one in Colorado who doesn't want it to be possible. But we simply won't know until there is more data."

– Colorado Governor Jared Polis
The Governor ordered all Colorado resorts closed on March 14th, but with the recent relaxing of the 'stay-at-home' measures, many were hoping that could lead to ski areas reopening, albeit with strict social distancing measures in place. Mt. Baldy in California reopened last week with very stringent social distancing measures, limiting chair rides to people of the same family, and spacing them ten-minutes apart, essentially giving skiers a 'private mountain'.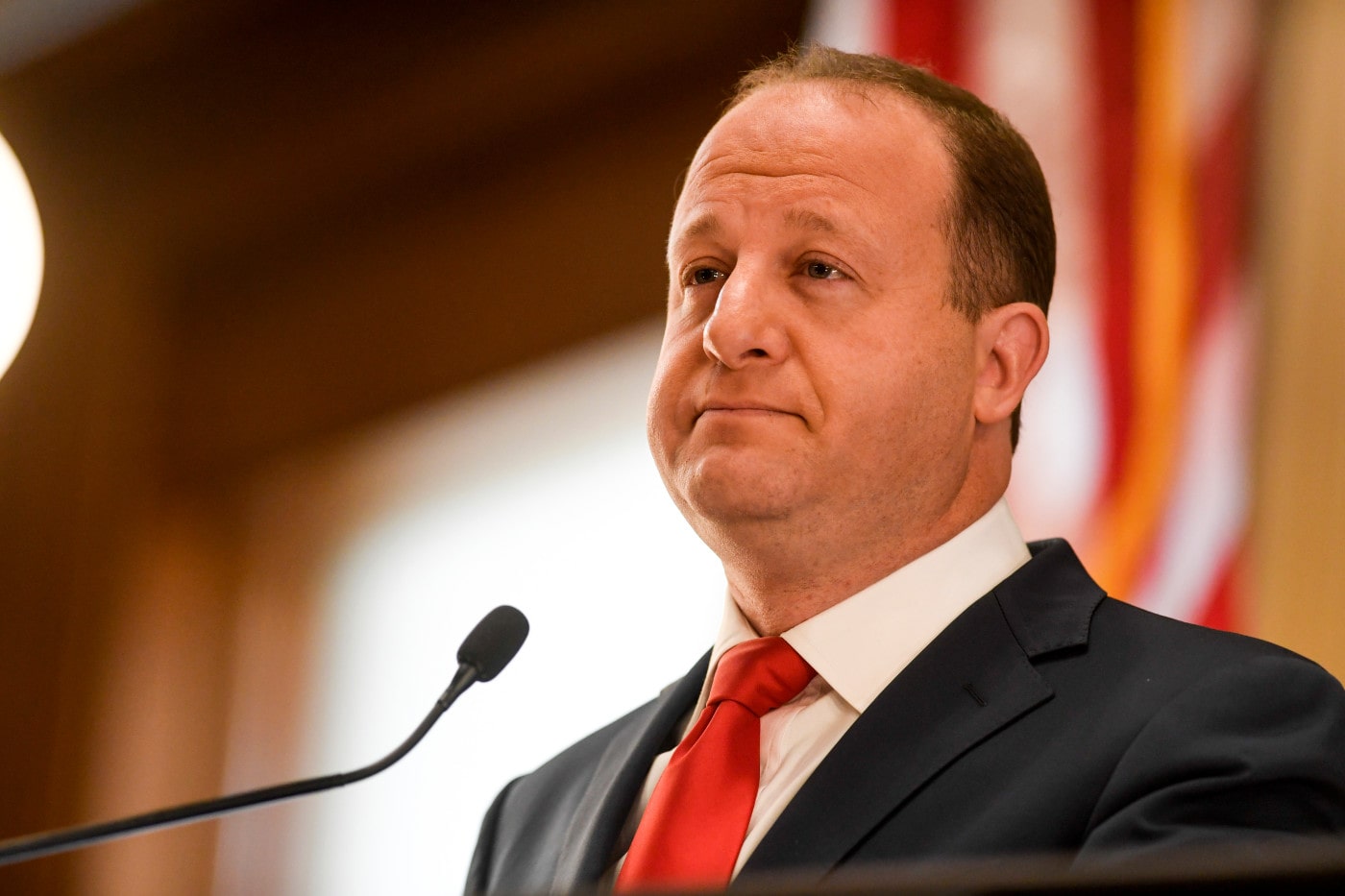 Polis revealed his major concern is not social distancing at the resorts, but rather if people travel from across the state, or even out of state, the effect that will have on Colorado's management of the coronavirus pandemic. Mountain communities such as Eagle County (Vail), Pitkin County (Aspen), and Summit County (Breckenridge, Keystone, Copper, A-Basin) have all been hit hard by the coronavirus.
"It's not so much the exposure on the slopes. That's a real thing. But if you keep related parties to a chairlift, that could be minimized. It's really about whether our communities that are a host to the ski areas are really ready to receive visitors and tourism. And that's up to them. That's not up to me. We are going to honor that. If they are ready and the health situation allows it, we're ready. But if they are not ready, we are going to do everything we can to make sure they will be there next year and be ready."

– Colorado Governor Jared Polis
In the past week or so, Aspen Snowmass had talked about reopening Highlands in May, and although Arapahoe Basin isn't planning on opening anytime soon, with a normal closing date well into June, and even July (conditions permitting), the potential for reopening is real. Just last Thursday, Wolf Creek announced they would like to reopen as early as the weekend, but Governor Polis ended those hopes within 24-hours when he ordered all resorts to remain closed through May 23rd.
At Breckenridge, spokeswoman Sara Lococo wrote in an email Friday afternoon that they have "not ruled out the possibility of opening for late-season skiing and riding," depending on public health guidelines and weather conditions, of course, reports the SkyHi News.
Similar to the rules put in place at Mount Baldy, CA last week, Polis outlined a number of measures under consideration should he allow resorts to reopen:
A cap on the number of skiers
A cap on people on a chairlift
Mandated face coverings
"Tee times" to ski at certain times
Distancing within lift lines
Locals-only openings
The majority of resorts in Colorado have already passed their regular closing dates and are beginning to look towards their summer operations, and what that will look like this year.