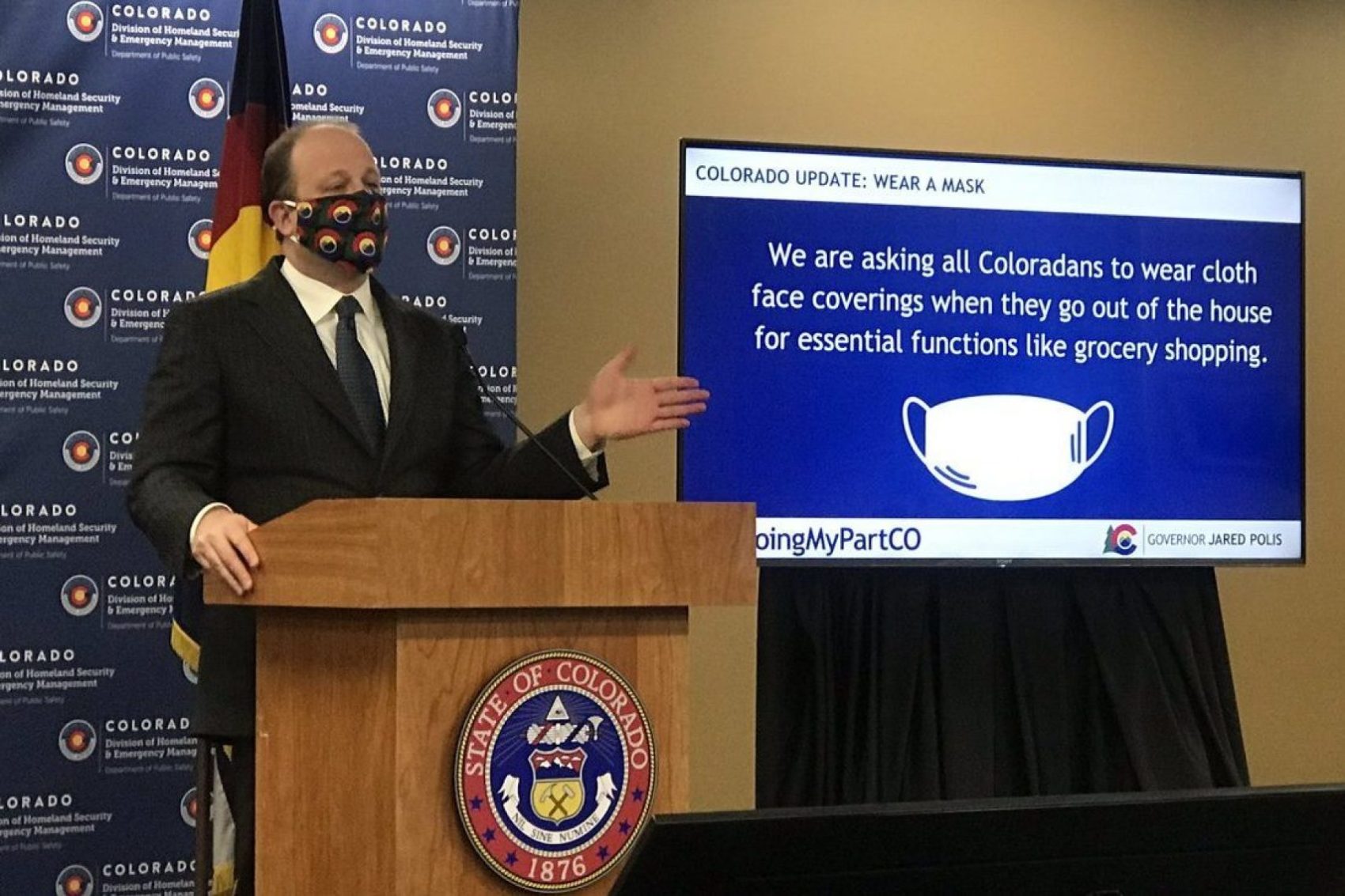 Colorado Governor Jared Polis said in a press conference this afternoon that all Coloradans need to start wearing nonmedical face masks that cover the nose and mouth when they are in public conducting essential tasks. These essential tasks include grocery shopping, getting gas, and working at essential businesses.
At the press conference, Polis was wearing a face mask that he fashioned himself and he said that medical masks should still be saved for health care workers. He added that people can make face masks at home out of old t-shirts or scarves. The Denver Post reports that the governor said it's time to start making mask-wearing "cool," encouraging residents to get creative with how they make their masks and to share their homemade designs on social media. This, the governor believes will persuade others to start wearing face masks and will bring down any uncomfortable stigmas people may have about wearing masks in public spaces. Polis is quoted in an article by The Gazette:
"We're asking all Coloradans to wear nonmedical cloth face masks when they go out of the house for necessary activities like grocery shopping or walking around. This is really going to be for the foreseeable future and an important part of our culture in Colorado that saves lives."
At this time, it is still unclear how mask-wearing will be enforced.
As of Friday afternoon, April 3, more than 4,170 Coloradans have tested positive for the novel coronavirus. At least 105 people have died and 860 have been hospitalized, according to The Gazette. Colorado health officials said on Thursday that the lack of available tests means the actual number of infected persons could be four to 10 times higher than what the state is reporting. The entire state of Colorado remains under a stay at home order and although Polis originally said the order would be in effect until April 11th, it remains unclear how long the order will actually last.