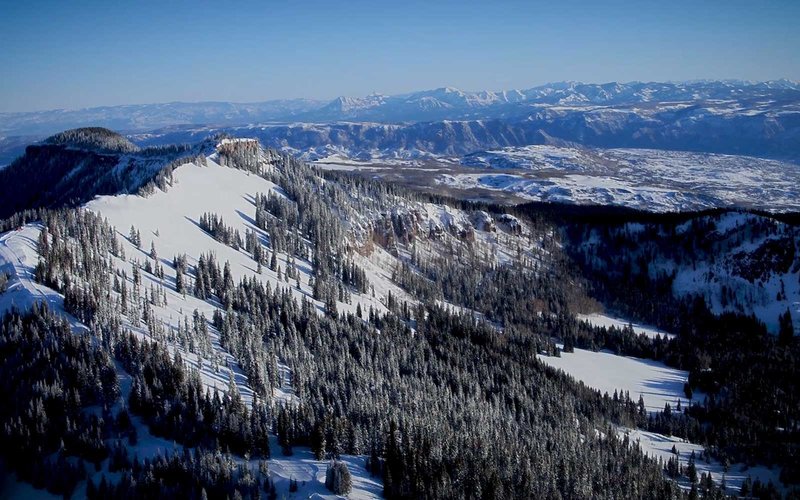 Colorado isn't short of playgrounds for the rich and famous. Aspen, Vail, Beaver Creek, Telluride to name a few. But none of those are anything in comparison to the Cimarron Mountain Club, Colorado's first and only private ski resort, which launched in the San Juan Mountains earlier this month and will be fully operational for the 2018/19 season.
A membership cost of $3.2 million per family (with yearly fees between $55,000 and $65,000) is limited to just 13 families (with 7 spots already taken) and includes access to 1,750-acres of skiable terrain, more than Aspen Mountain, across 80 runs with 1,610-feet of vertical.
So, if you're interested, what will that $3.2 million get you? A 35-acre parcel of land, upon which you can build the ski chalet of your dreams, as well as access to 60+ ski runs spread over 1,000 powdery private acres. Or, for the more 'budget-minded' you have the option to not build your own mega mansion and instead bed down at the three-bedroom Club Cabin or in one of two luxury yurts.
"Private ski resorts are the new private jet," Jack Ezon, president of Ovation Vacations, a Virtuoso Ltd. travel agency, told Bloomberg about the increasing popularity of properties like CMC. "They give luxury travelers a hassle-free, line-free experience, so they can focus more attention on their family and travel partners."
And of course, members will be able to use the club and the mountain all year long with hiking, 15 stocked ponds and a 20-acre mountain lake on property ready to explore, along with a planned three-mile singletrack mountain bike loop for tons of summer fun.