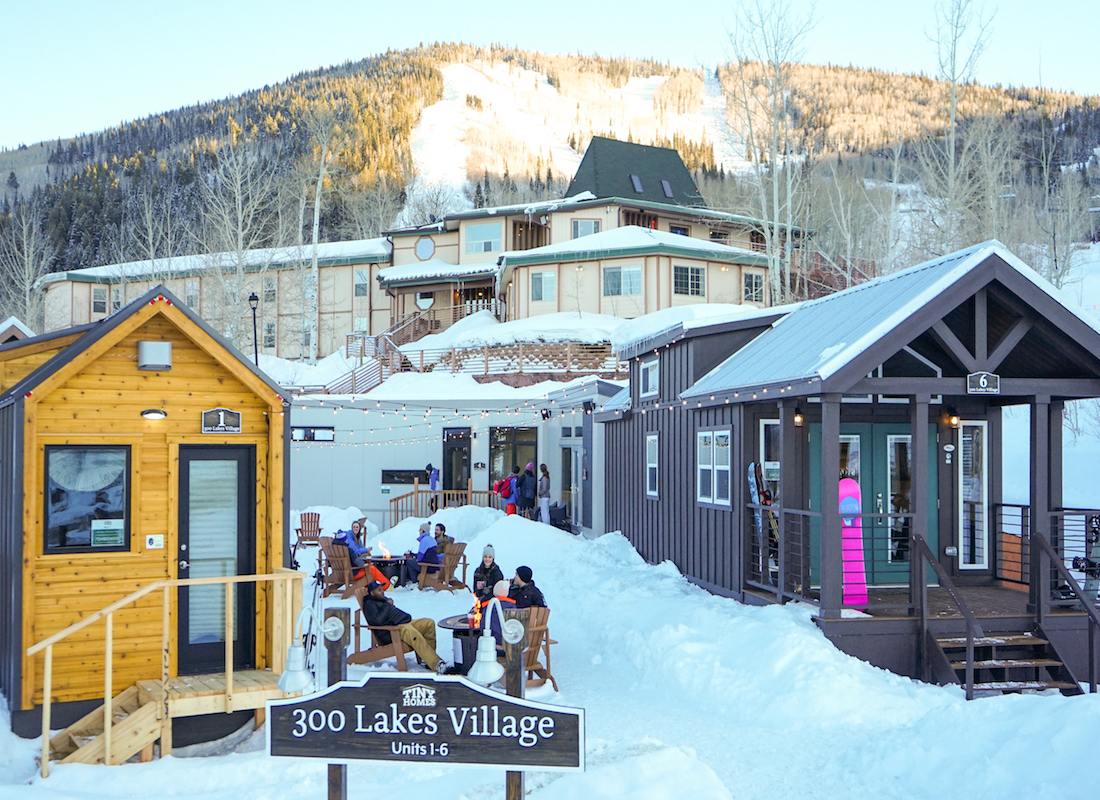 Tiny home, huge opportunity. While some desire lavish hotels or ski-in, ski-out condos for their ski trips, others have shifted to a more minimalistic style. However, this does not necessarily mean resorting to the cheapest motel around.
Powderhorn Mountain in Colorado has just introduced upscaled tiny homes that are available for rent or purchase. The introduction of these tiny homes has filled this largely unmet niche in the market. Located at the base of the mountain, they are convenient, sustainable, and affordable. Starting at just $129 a night per guest, these tiny homes offer a cozy on-the-mountain retreat without the large bill of similar accommodations. Additionally, featuring a kitchen and all the amenities of a typical condo, these tiny homes allow you to stay on the mountain during your entire trip. 
Bring your whole crew! Currently, there are six different tiny home configurations that sleep between 4-8 people. Centered around communal areas such as fire pits and hang out areas, they offer a secluded stay for you and your friends.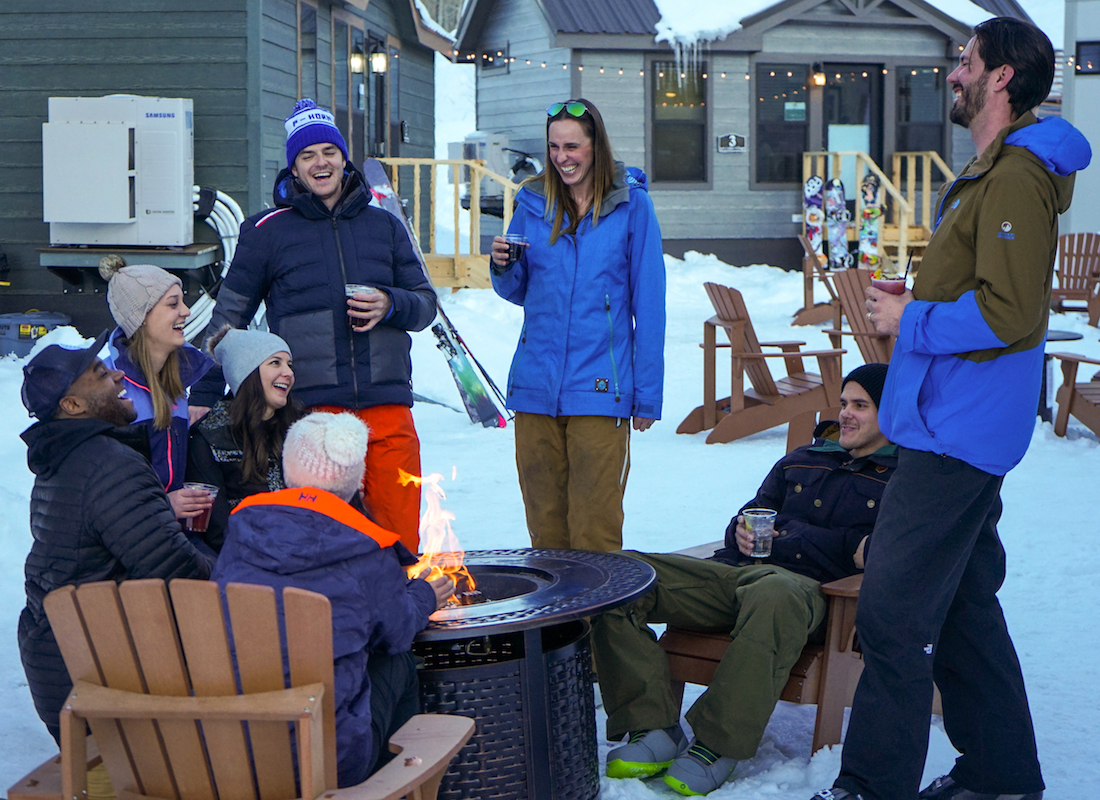 Future of resort housing? I think we can all agree that the ideal lodging option at a ski resort is a cozy ski-in, ski-out cabin with all of your friends and family. However, these options are not feasible for many, especially when you're only planning to stay a night or two. These tiny homes offer everything that a ski-in, ski-out cabin would at a more affordable price. Additionally, they have a significantly smaller environmental footprint and offer a much more intimate experience, making them a minimalist adventurer's dream rental.
Recently, there has been a movement glorifying minimalist living. This trend involves van and tiny home lifestyles. These rentable tiny homes allow customers to live out this dream without fully committing to the lifestyle.