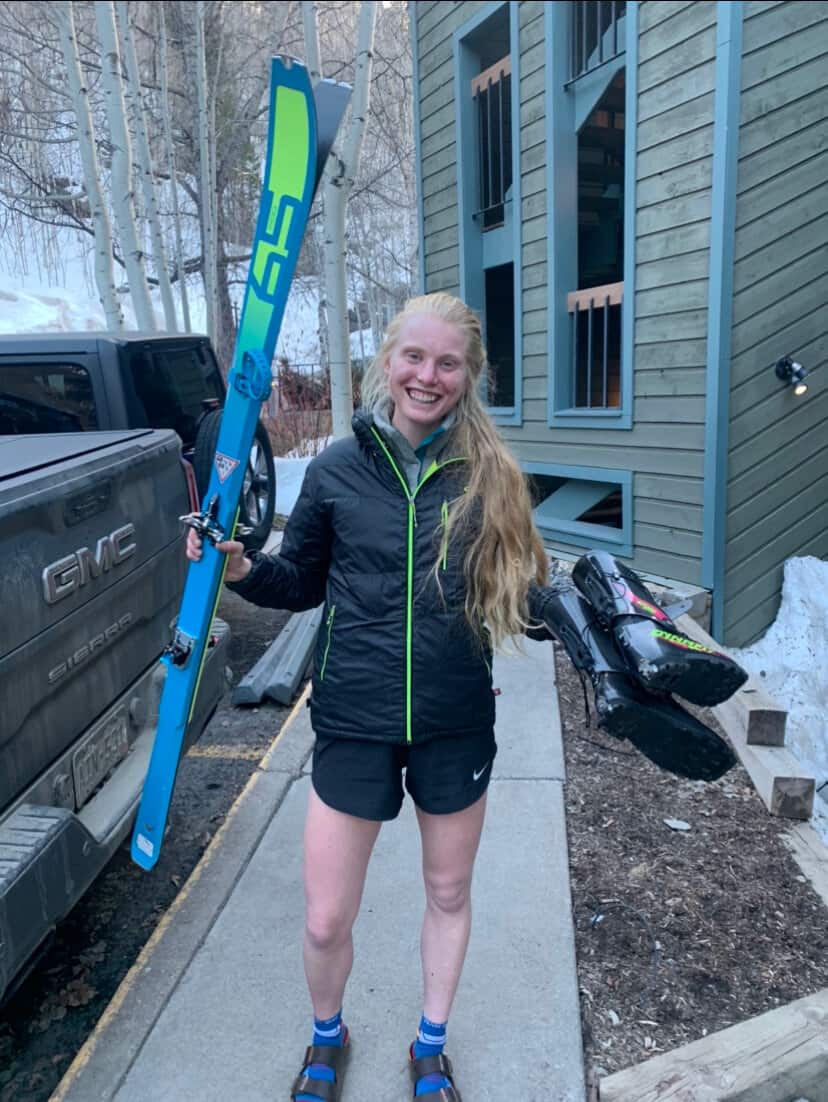 Grace Staberg, 19, of Silverthorne, Colorado, broke the women's North American record for most vertical feet climbed in 24 hours on Monday/Tuesday when she skied up and down Copper Mountain, CO, more than twenty-one times.
"It was really hard. I'm not sure I totally grasped how hard it would be beforehand. My biggest thing was realizing how willing the Summit ski mountaineering community is to support one another. It was special to have so many people come out and pace me, come out and crew, come and cheer."

– Grace Staberg told the Colorado Sun
Staberg began her quest at 9 am on Monday morning and over the next 24-hours, she climbed more than 56,153-feet, a North American record. The previous record, set at Buttermilk, CO, was 55,045-feet by Rea Kolbl, from Boulder on March 13, 3021.
View this post on Instagram
Staberg, unfortunately, missed her goal of 58,000-feet which would have beaten the world record of 57,890-feet, set by Italian Martina Valmassoi in the Dolomites on March 22, 2021. 
Staberg, who just graduated high school, is a member of the US Ski Mountaineering Association and recently came fourth in the International Ski Mountaineering Federation's World Cup.