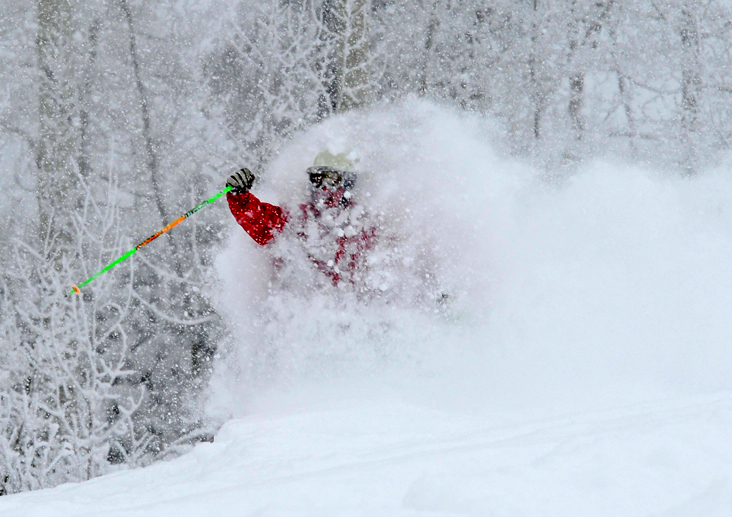 Coloradans already know this season has been providing when it comes to snow every Wednesday and amazing conditions all across the state. But, what many don't realize is that it's the first time they've had such epic conditions since 2019. This isn't just good news for ski bums across Colorado; it could also be good for the ongoing drought throughout the state.
April is typically when Colorado's snowpack is at its peak. According to 9News, barring any unexpected massive snowmelt in the coming weeks, the state will see its first above-average snowpack since 2019. But, an issue may arise that the people of Colorado may not see coming; come springtime, too much snowmelt may happen too quickly.
Several situations would result from the snow melting too fast; major flooding, ice jams, and increased potential for wildfires. Although flash flooding is not uncommon in the state, an increase in an already detrimental natural hazard can harm not only the people of Colorado but also the wildlife and agriculture. Ice jams occur when large pieces of ice come together to block the flow of a river. Ice jams can harm wildlife and the state's water sources as they can decrease the flow of rivers and streams.
Credit: USDA NRCS
It may be surprising to think about an abundance of snow and, in turn, large snowmelt, leaving room for an increase in wildfires. But, unfortunately, if such a large snowpack were to melt quickly enough, according to 9News weather, it would pretty much wash away the protection an abundance of snow has created to help combat wildfire season. This would then leave the state right back where it started regarding its drought conditions, even though this winter has allowed it to creep slowly back to normal.
None of these potential effects are to say that what Mother Nature has provided Colorado with this season has been a bad thing, though. The state's reservoirs will see some of the benefits once the snow starts to melt, and this much snow has helped significantly when it comes to Colorado slowly inching its way out of its long-lasting drought conditions. Not to mention that Colorado's skiers and riders have experienced solid and consistent snowfall since early November. And many resorts, such as Winter Park, Arapahoe Basin, and Copper, are opting to stay open through May or as late as possible to continue enjoying the state's fantastic conditions.