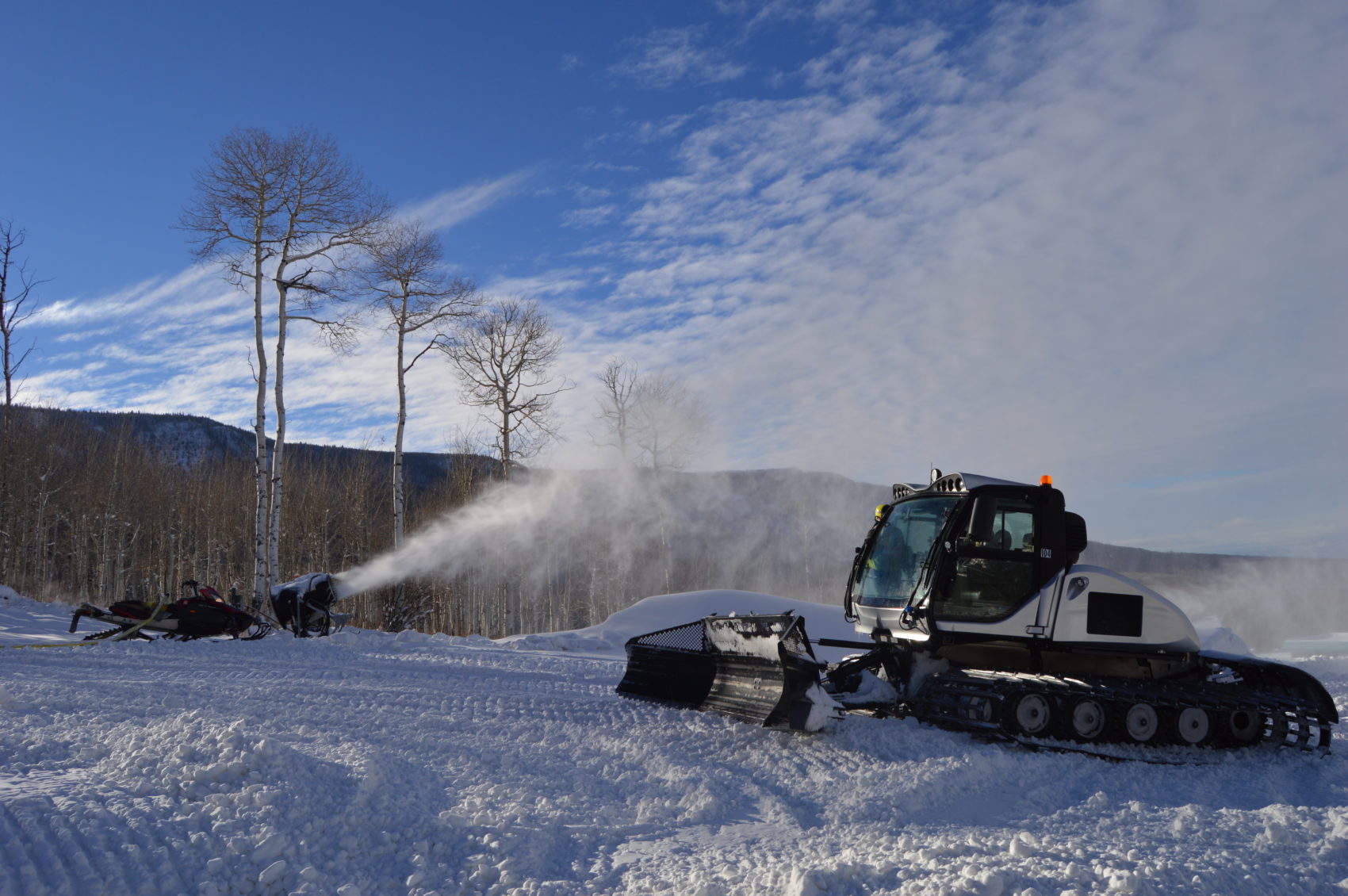 Powderhorn crews prepping for POW days. photo credit CSCUSA
Winter is just around the corner, in fact, it may be even closer than you think. Some resorts may be opening as soon as mid-October, that's just over a month away.
So, it's time to get the gear out of storage, wax your skis, wash your clothes (you do, right?) and start those snow dances.
Here's the expected opening (and closing) dates for all Colorado ski areas. Let the countdown commence…
 * These CSCUSA seasonal dates are weather dependent, naturally, and subject to change.
Last year's #RaceToOpen was won by Wolf Creek in Colorado, they started their lifts turning on 13th October, with a 14″ base and 20″ of season snowfall.
Typically, it's a tussle between Colorado's A-Basin and Loveland to see who starts the ski season off for North America, both resorts battling for bragging rights.
Who knows what the early season snowfall will bring, with any luck there'll be even more than these… 
Colorado resorts' October Opening Days 2018:
Wolf Creek, CO – 13th October (received 445″ snow last season)
Arapahoe Basin, CO – 20th October (received 336″ snow last season)
Loveland, CO – 20th October (received 353″ snow last season)