Solitude Mountain Resort in Utah has been experiencing combative guests who refuse to adhere to new COVID-19 protocols.  Guests have been so hostile to employees that Solitude issued a tweet on Sunday, January 12th that reads as follows: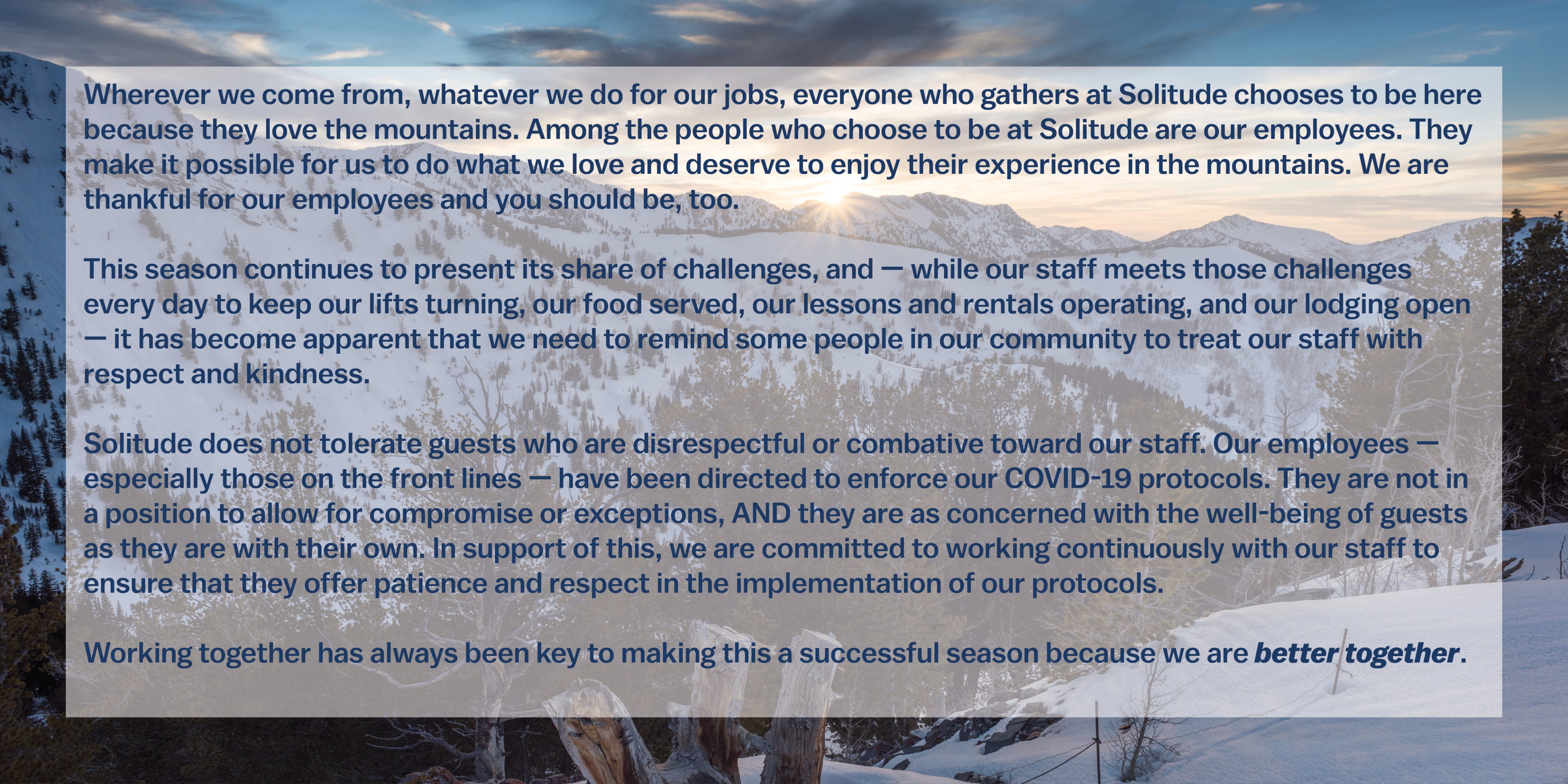 Wear a mask, keep the ski season alive. Regardless of who you are or your political views, we are all bonded by one thing; a mutual love for the mountains and skiing. Around the United States, resorts have been forced to adhere to new guidelines to stay open. The most controversial of these new changes is requiring guests to wear facemasks while in lift lines and other public areas in which appropriate distancing is not possible. 
Why refusing to wear a mask can jeopardize the ski season.
Many resorts' ability to stay open depends on the local ICU capacity. Once the local ICUs around ski resorts begin to fill up, resorts are re-evaluated on whether they can stay open or not. Many of the ICU's located around ski resorts are much smaller than those located in large cities, meaning they reach capacity much quicker. Since ski resorts bring in guests from outside the immediate area, they carry the risk of bringing COVID-19 into these mountain town communities and devastating the local populations. Because of this, it is essential to strictly follow all COVID-19 protocols on and off the mountain to keep our communities safe and our resorts open.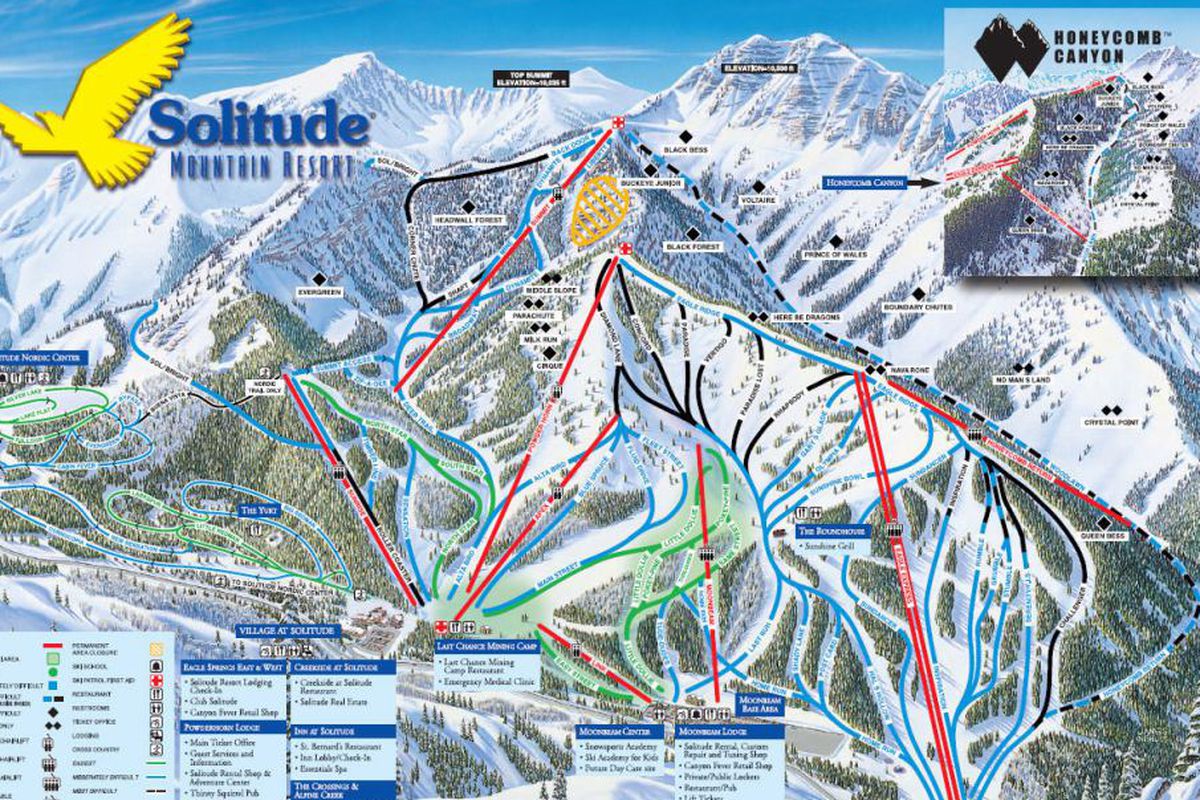 Tips on how to make wearing face masks more comfortable
While many people already wear facemasks every time they go skiing, others have to get used to this new clothing article. 
Bring multiple face masks! Since face masks get wet due to snow and respiration, they can cause your goggles to fog, especially when standing around in lift lines. This is an issue with just about every face mask on the market. To combat this, I have found that having multiple face masks on deck is a great strategy. Usually, face masks don't cause much fogging until they are soaking wet, and that doesn't happen until later in the day. By carrying multiple face masks in your pocket, you can swap them out when they get wet!
Customize your helmet to fit your ear loop fastened mask. Surgical masks, medical-grade masks, and many other custom masks are fastened to the user with earloops. Since these masks offer the most protection, we highly recommend using them. To make them more comfortable to wear while skiing, you can easily customize your helmet to have the ear loop straps go on the outside of the helmet. I have found that attaching the smallest and lowest profile command hook clips onto the side of my helmet works great. Of course, do not use this method if you feel that it could compromise your helmet's safety.
Try different types of face masks. From neck gaiters to balaclavas to medical masks, there are a huge variety of different mask options to pick from. Just make sure that the mask you are wearing abides by your mountains rules. 
Why are ski resorts allowed to operate at all right now? I remember how heartbreaking it was last season watching all of my favorite resorts close down one by one as COVID-19 spread across the United States. Fortunately for the 2020-2021 season, ski resorts were classified as outdoor recreation, allowing them to remain open. Since ski resorts are spread across hundreds of acres, as long as risk is reduced by following COVID-19 protocols in common areas, ski resorts will hopefully stay open for the entire season. Therefore, it is completely on us as skiers to strictly abide by these new protocols to keep our favorite activity alive amidst this global pandemic.