Video Credit: Shawn M. Clark
Skiers: Chad Walker and Shawn M. Clark
More importantly:  Music with permission by Fred Oakman
Report from Friday 17th January 2020

Although we got a sneak peek at 'The Lone Bachelor's' face today, conditions were still all-time stormy. Just when I thought it had to stop at some point, it just snowed harder!
During a brief break in the clouds, we were finally able to see where we were going.  Although the snow totals weren't as high as previous days, the snow was still soooo gooood.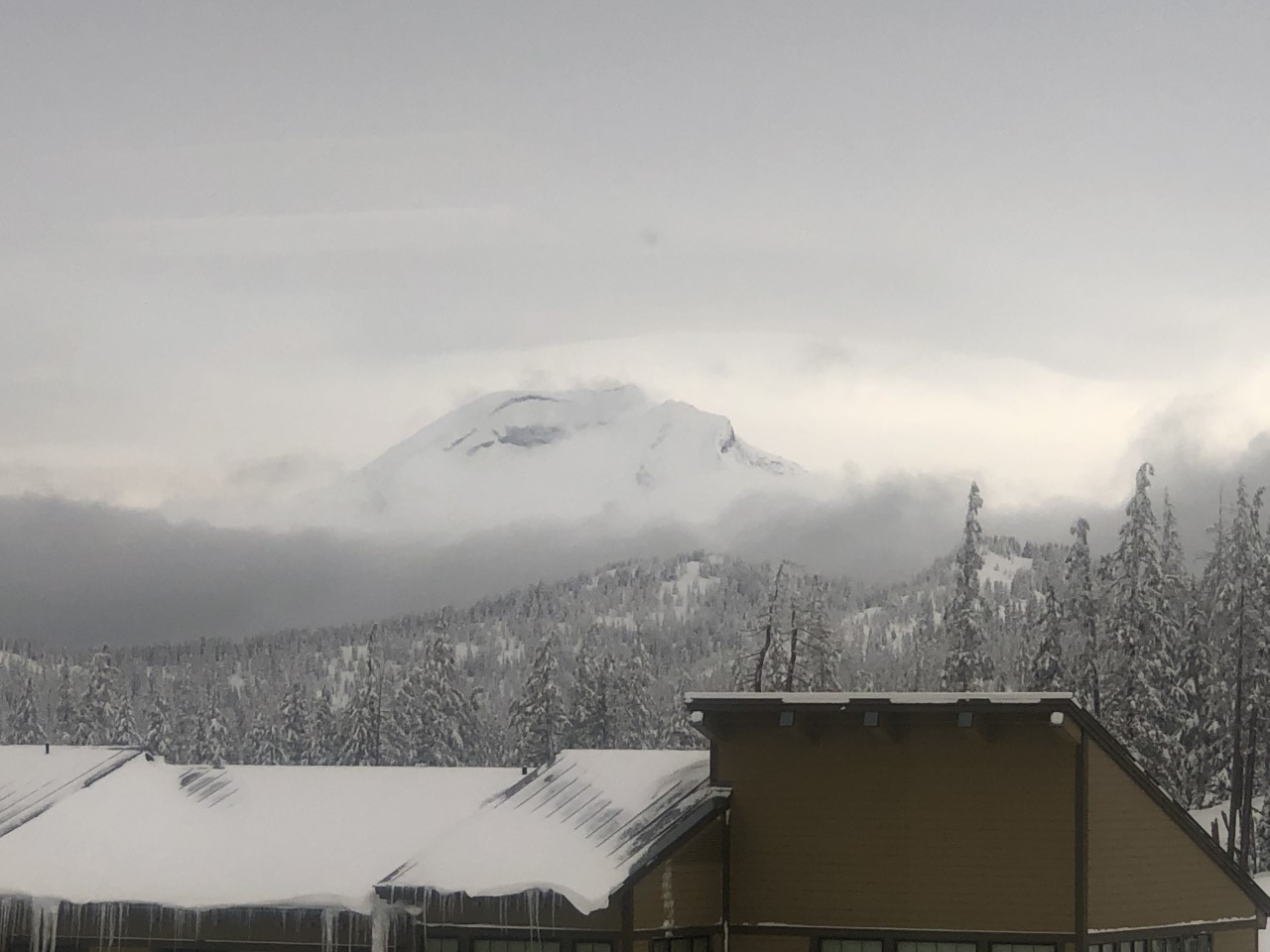 Snow Report:
I also had the chance to chat it up with local ripper Darrel.  Darrel is 93 years young. I want to be like Darrel if I ever grow up.I showed him the selfie I had taken of us and he said, "oh that's really nice!  I want to get one of those!"  I asked, "the smartphone?" and he said, "No, that photo."
I asked Darrel for his number so I could send him the photo. He gave me his street address instead! LOL! Everyone needs to be a little more like Darrel; stay as young and carefree as I'm sure he was in 1927. Enjoy winter sports and live every day like it's the last one. Darrel made my day today!
Later, I explained to Darrel that I was from Pennsylvania but was in town skiing and writing for a website, so maybe he could find the photo on SnowBrains.  He said that "I'll probably never see it because I don't have any plans on travelling to PA."  LOL!  Imagine growing up before both World Wars and skiing on modern equipment at a great mountain like we both were today!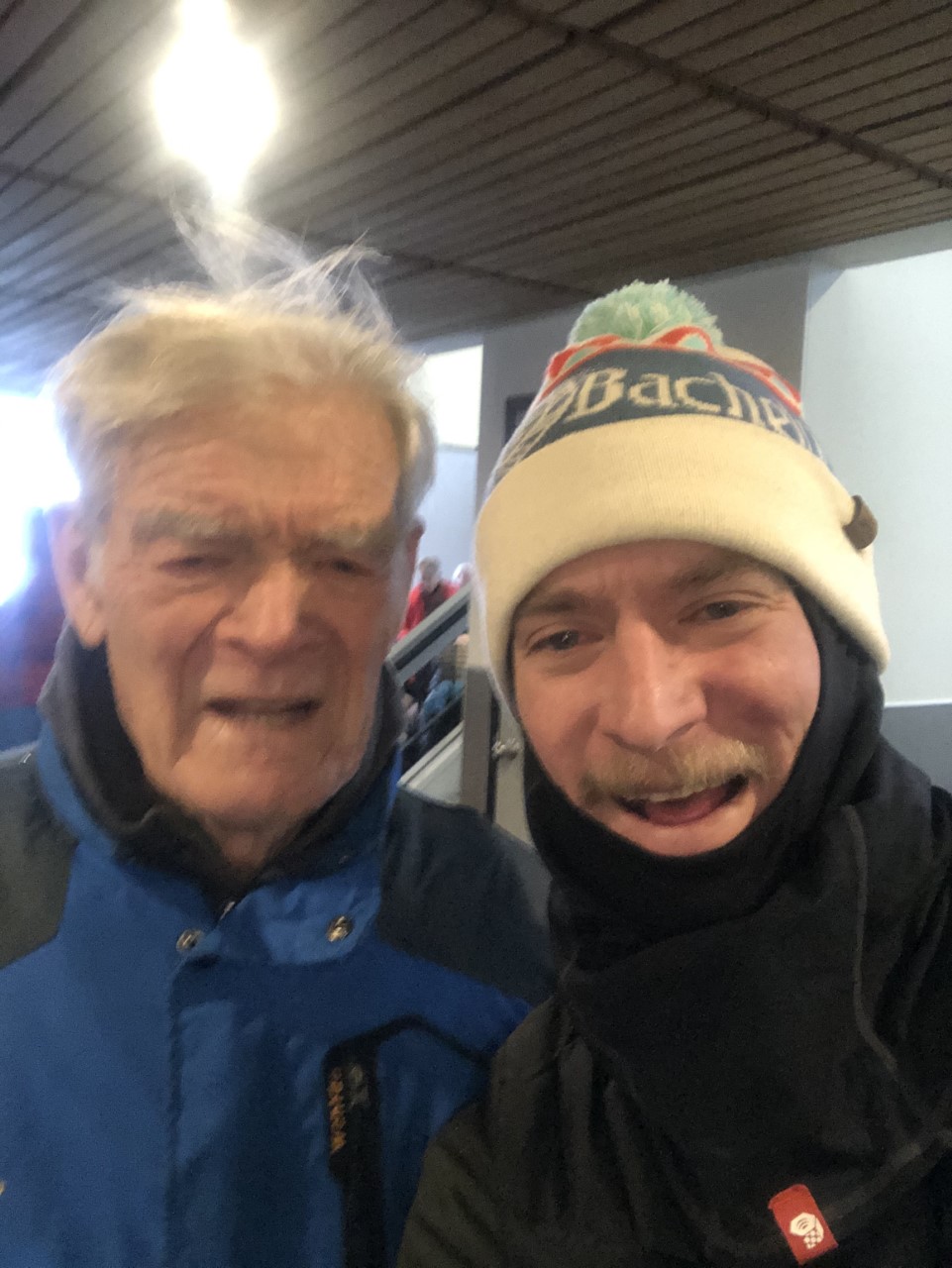 After suiting up and enjoying a chat with several happy skiers and riders in the base lodge, we enjoyed watching the 'Dawn Patrol' take daybreak laps on the cone as we were waiting on lifts to spin.  I regret not going, but after 7 consecutive days of grundle deep powder, the legs said no way, Jose!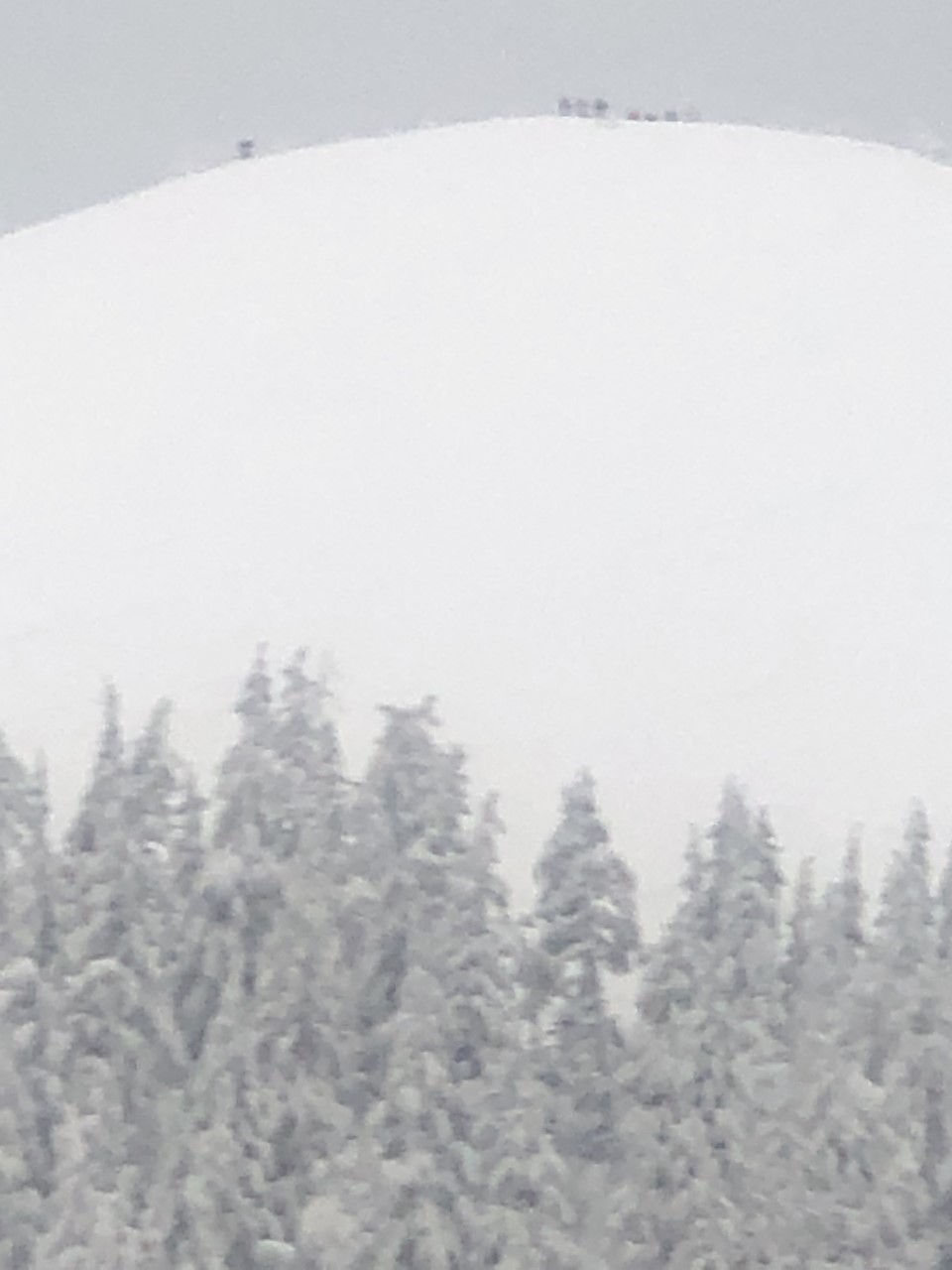 Josh, and several other members of Mount Bachelor Patrol were out doing beacon, shovel, probe, buddy checks and handing out Snow Immersion Safety info!  Tree well danger and deep snow immersion safety was absolutely no joke all week at Bachelor and across the rest of the west!  Make sure to ALWAYS plan ahead.  Make a safety plan, talk it over with your 'ski buddy,' and always stay within one or two turns of your partner!
Bachelor staff was not fooling around with the deep snow conditions.  You were not allowed to load Northwest lift without all necessary equipment and your 'ski buddy!'  Rightfully so!  Don't be that guy/gal who is 'too good' to plan for the worst!  Instead, always thank patrol for all their hard work and advice!  They know what they're doing and without them, none of us could reasonably safely ski in such great weather conditions!
I guess I also had my skis on the wrong feet too! Oops! Just making sure to get a nice even wear pattern!
Related:
Photos: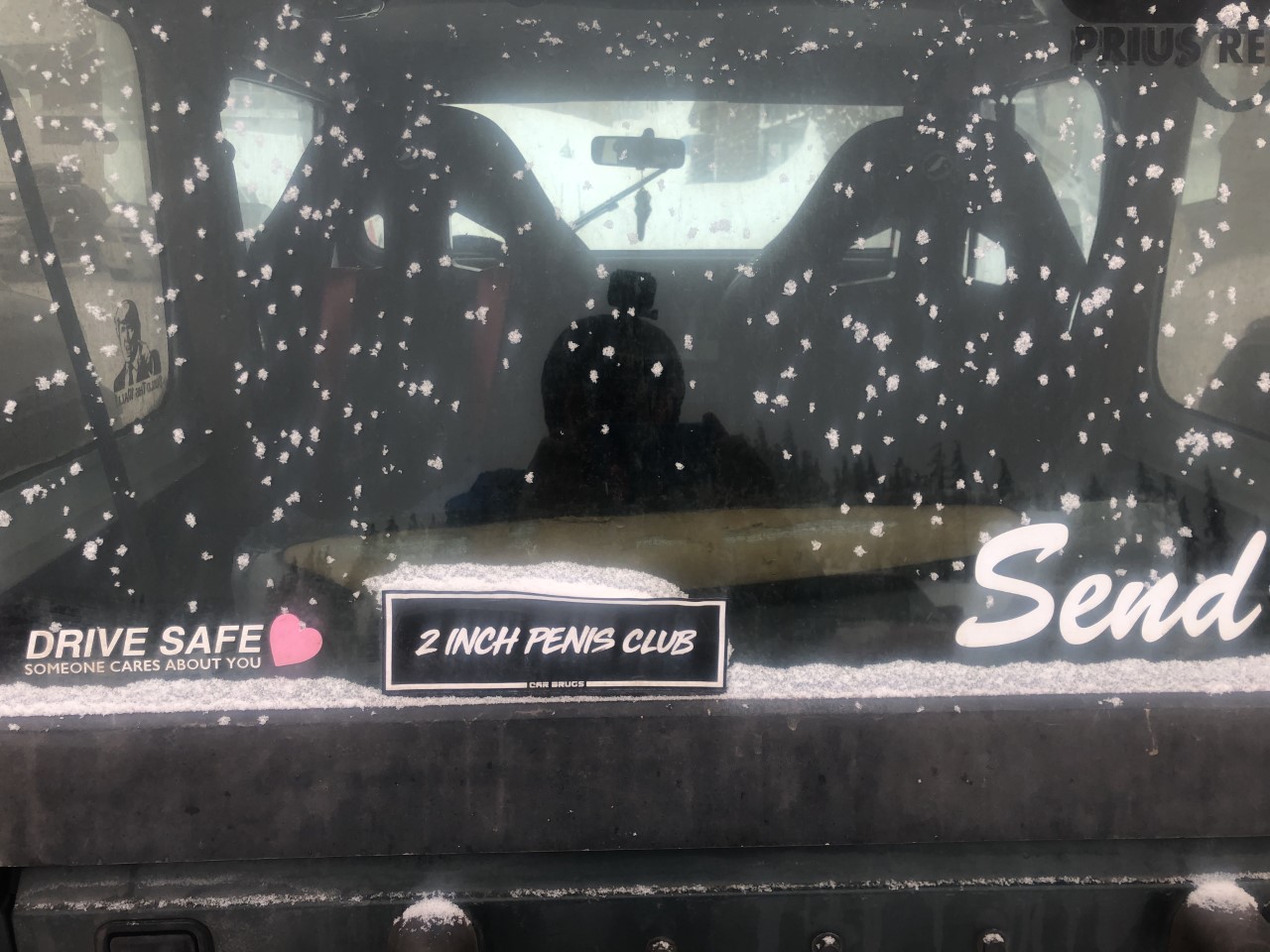 Forecast: