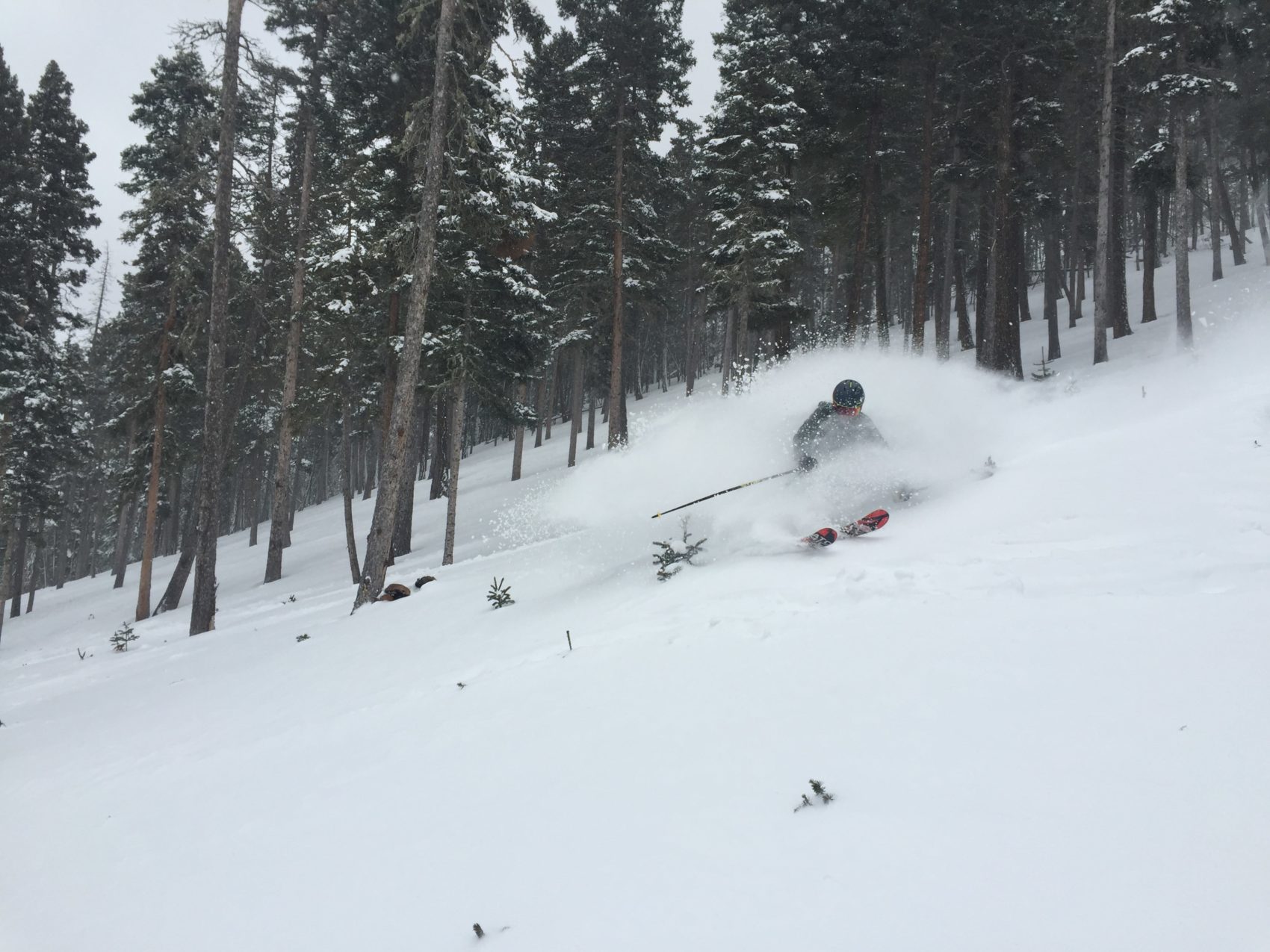 **Report from February 17th, 2019**
The weather and conditions at Angel Fire on Saturday are best summarized in a single word, a tempest. Sustained winds of 15 to 20 mph with gusts over 40 mph, and from what seemed to be all directions. Temperatures, cold, really cold, like less than 15 degrees Fahrenheit not counting wind chill. Two inches of snow in about an hour and a half. Pockets of windblown powder 6 to 12 inches deep, or runs wind stripped and skied off to rocks and stumps.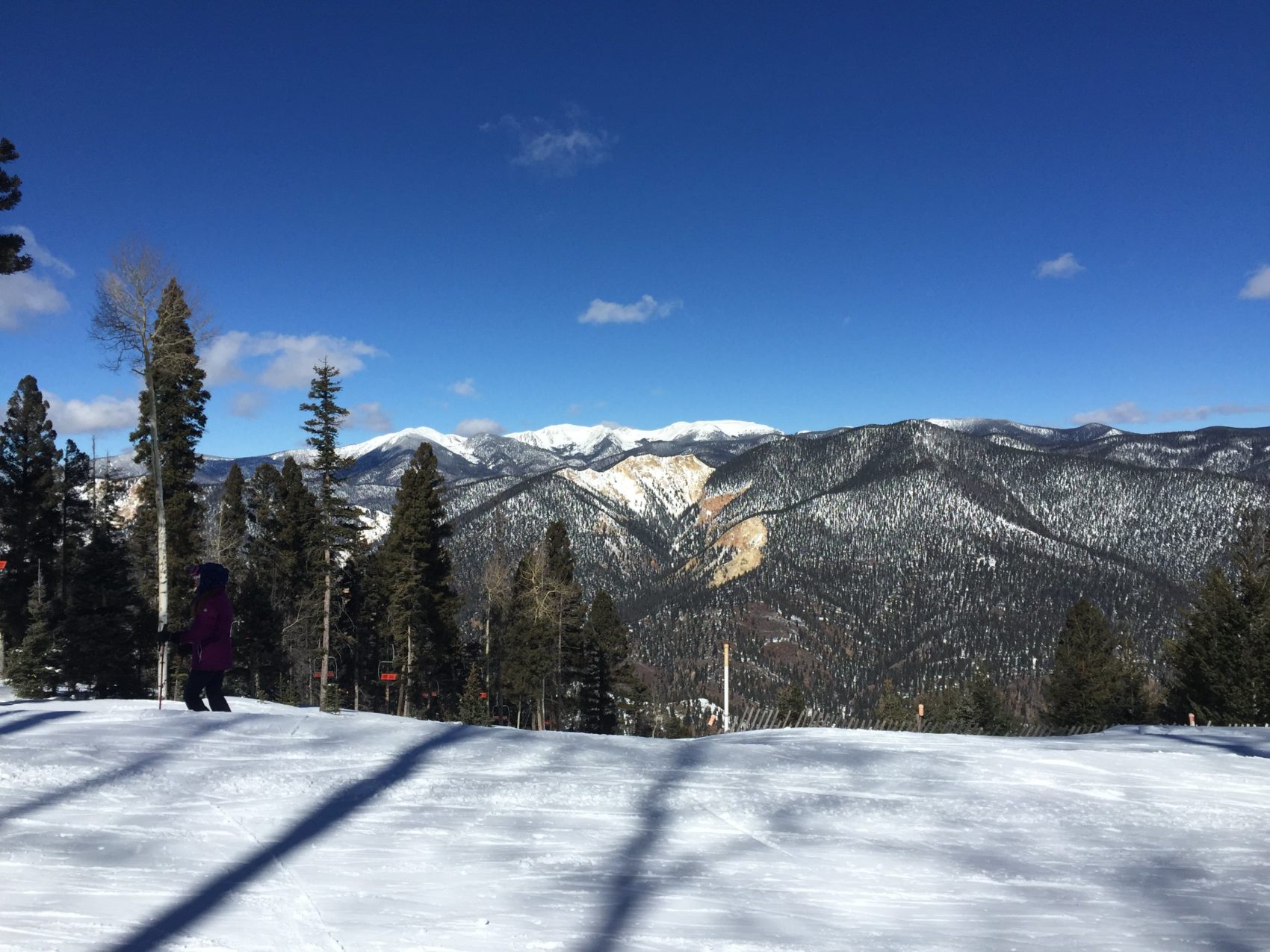 Conditions at Red River today were almost the complete opposite. Bluebird skies, little to no wind, no fresh snow in the last 48 hours, but still cold with a high in the low 20s. Good overall coverage and grooming on 90% of the mountain.
SNOW NUMBERS:
PHOTOS: