Brought to you by 10 Barrel Brewing Co.
Report from February 4, 2021
Many of the forecasts were calling for about 12″ of snow. However, after looking at some models last night, it looked like there would be upwards of 1.1-1.2″ of SWE, which typically falls in the 17-20″ range here in Snowmass. It was going to be a great day, and definitely a day to get there early.
Upon waking up, the Snowmass snow stake showed 20″ of the fluffy stuff overnight. We got to the hill at about 8:15am, and even then, there was a fairly sizeable line already, definitely the longest line I've seen here all season.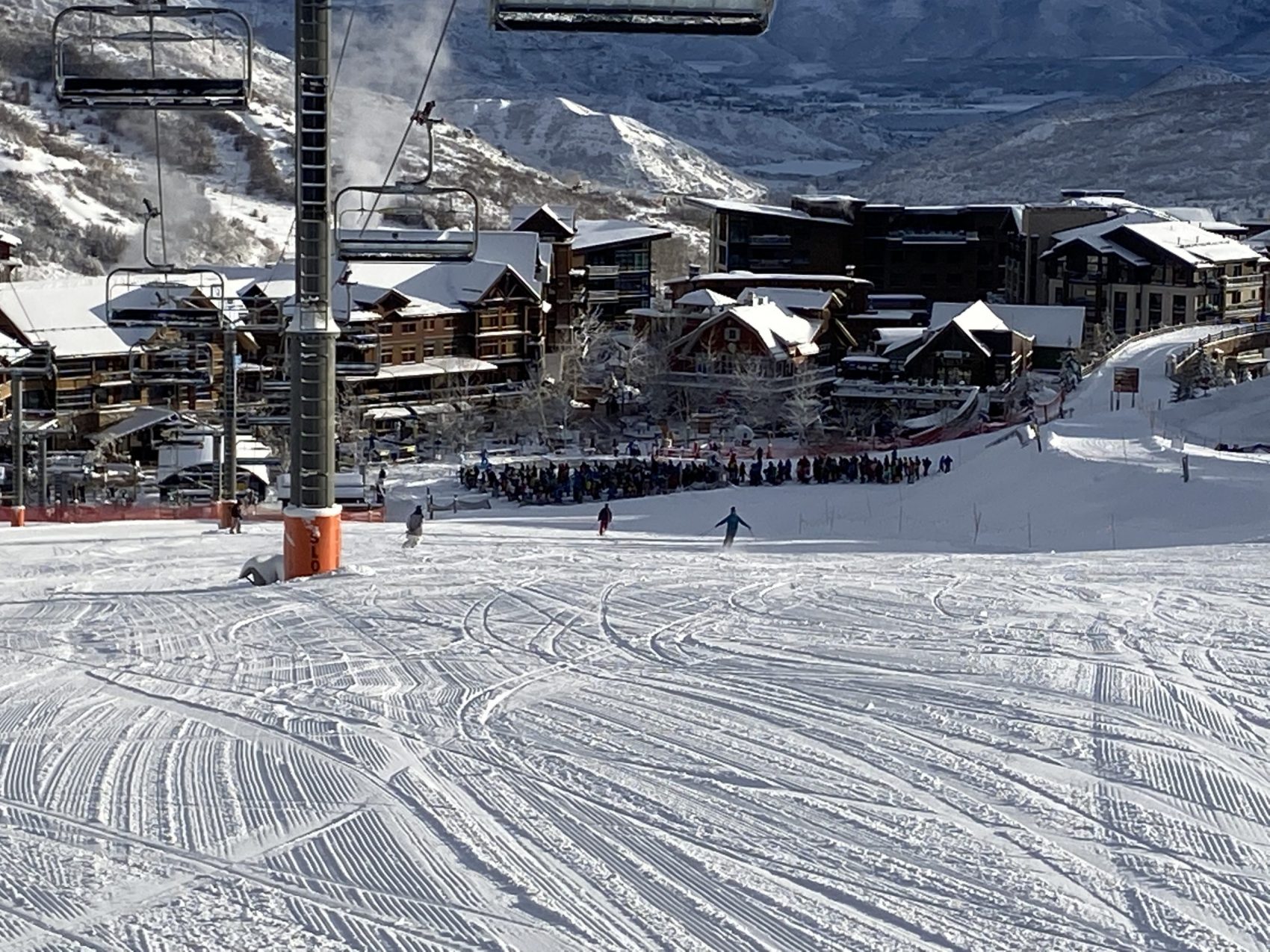 We got on the lift at about 8:40, and cruised up to mid-mountain. The snow was perfect. The infamous, light snow that Colorado is known for.
Lines were fairly bad (5-10 minutes or so) until around 11am, when people decided that all the snow had been tracked out. However, if you knew where to look, there were knee to waist-deep turns to be had. I measured new snow up to 35″ in the trees.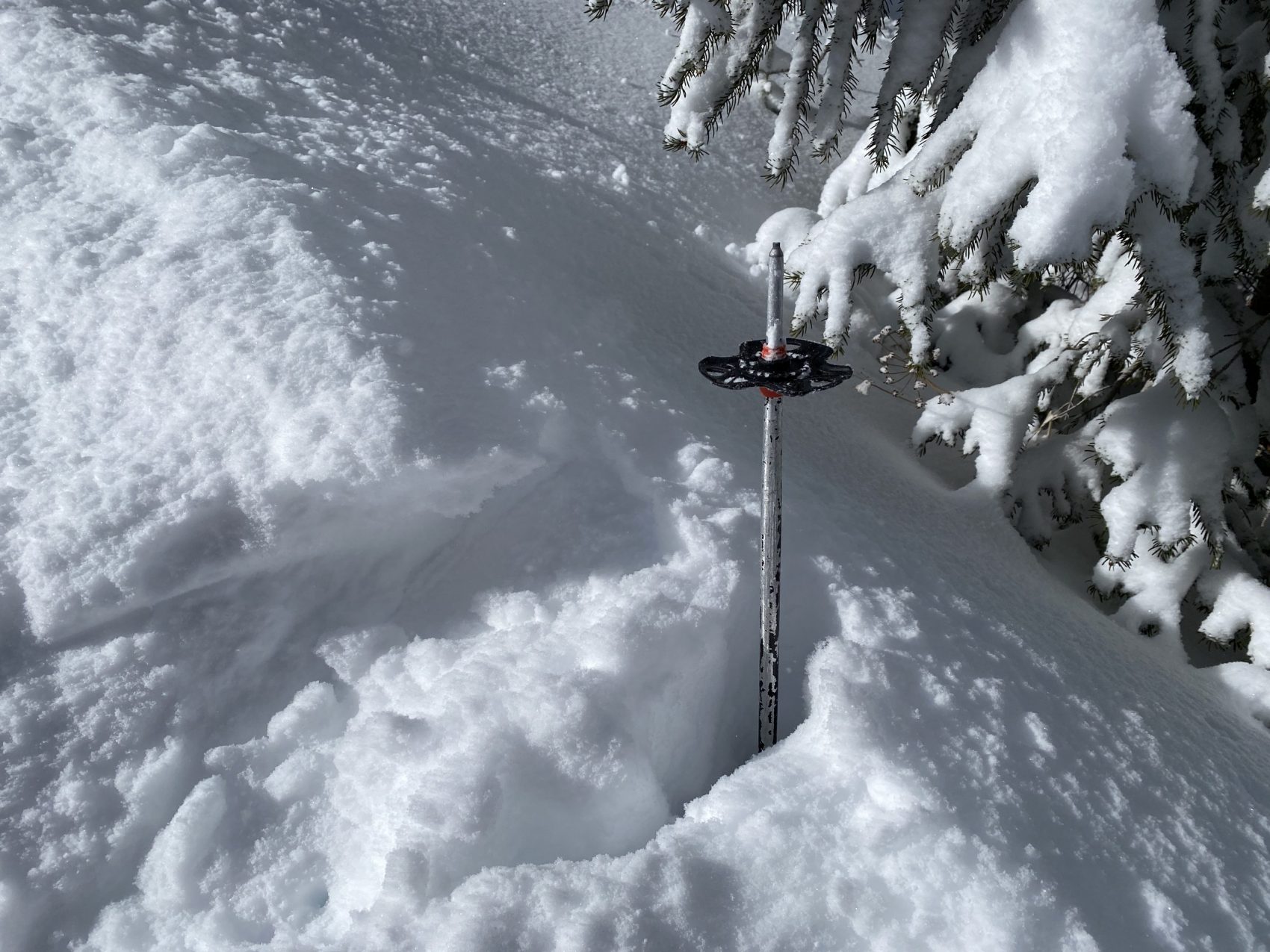 The snow was really good all day. It got tracked out, but was still absolutely incredible all day long. Tomorrow should still have deep turns all day, considering they didn't open any gated terrain today due to avalanche risk. In a few days, the backcountry risk should improve, and that will be absolutely spectacular. However, persistent layers here in Colorado will relegate us to slopes under 30 degrees until the spring!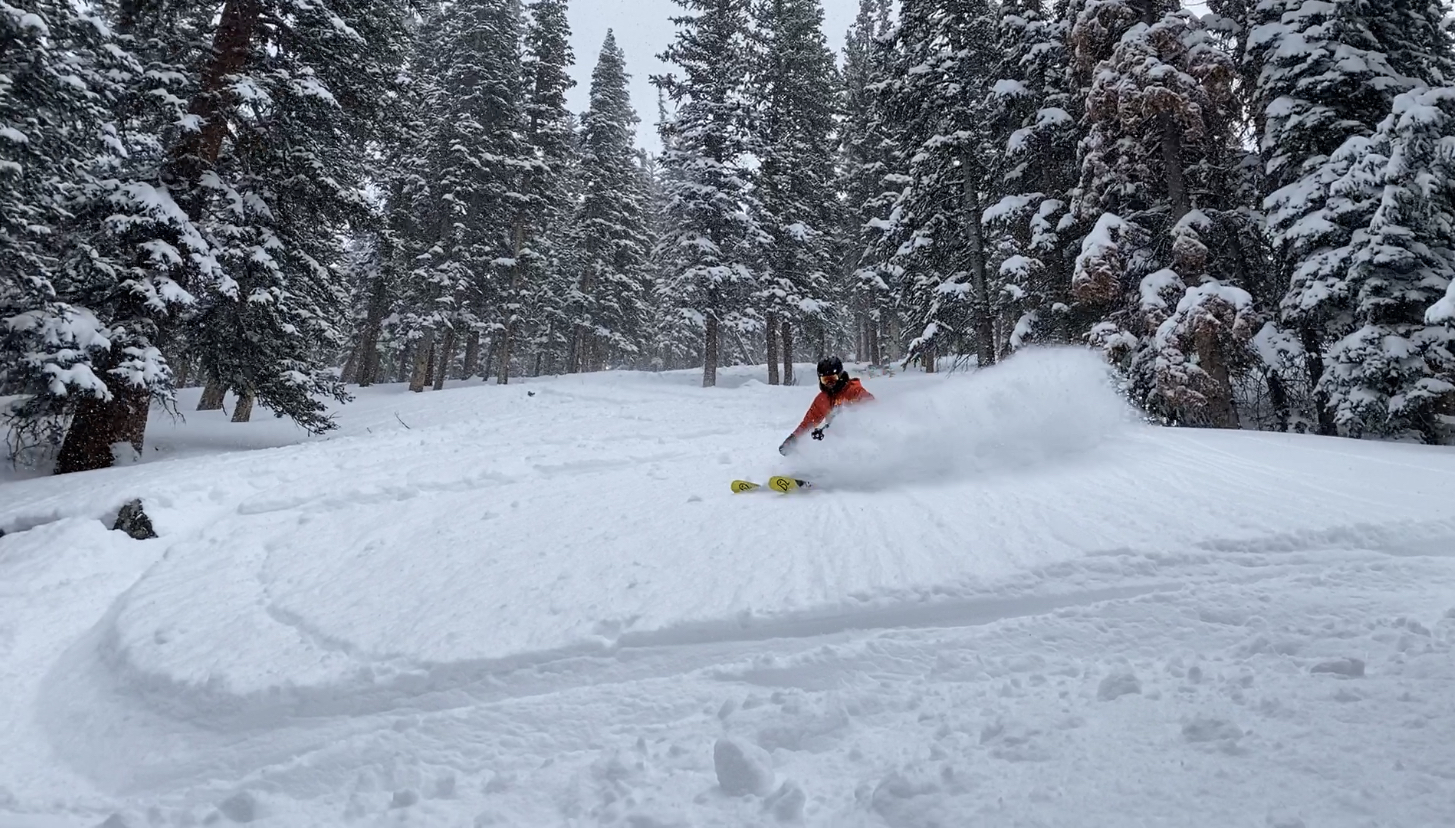 Snow Report:
Forecast: