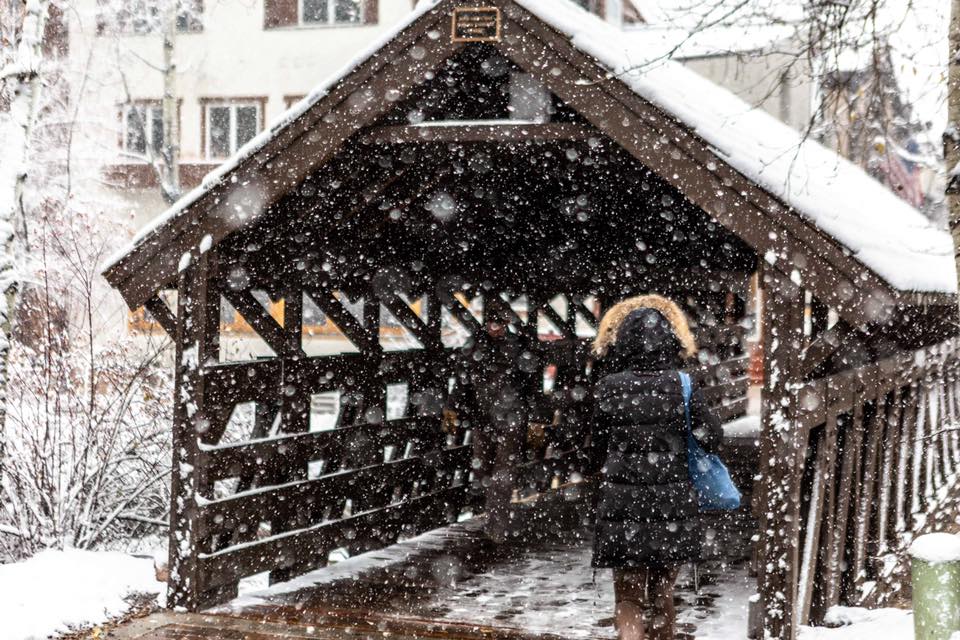 Colorado's series of winter storms the past few days provided significant snow, unfortunately, for an insignificant number of open lift-accessed runs. For those seeking out their first taste of soft winter turns, options were limited. Essentially there were three; 1) make the trip to Wolf Creek for leftovers, 2) wait in long lines along the divide, or 3) set out into the backcountry despite recent slides. A little creative thinking though can often lead to additional options, in this case climbing a resort that has yet to open. Following the wind led to Vail. (Please be sure to check your resort's uphill policies as well as your local avalanche authority before considering this option).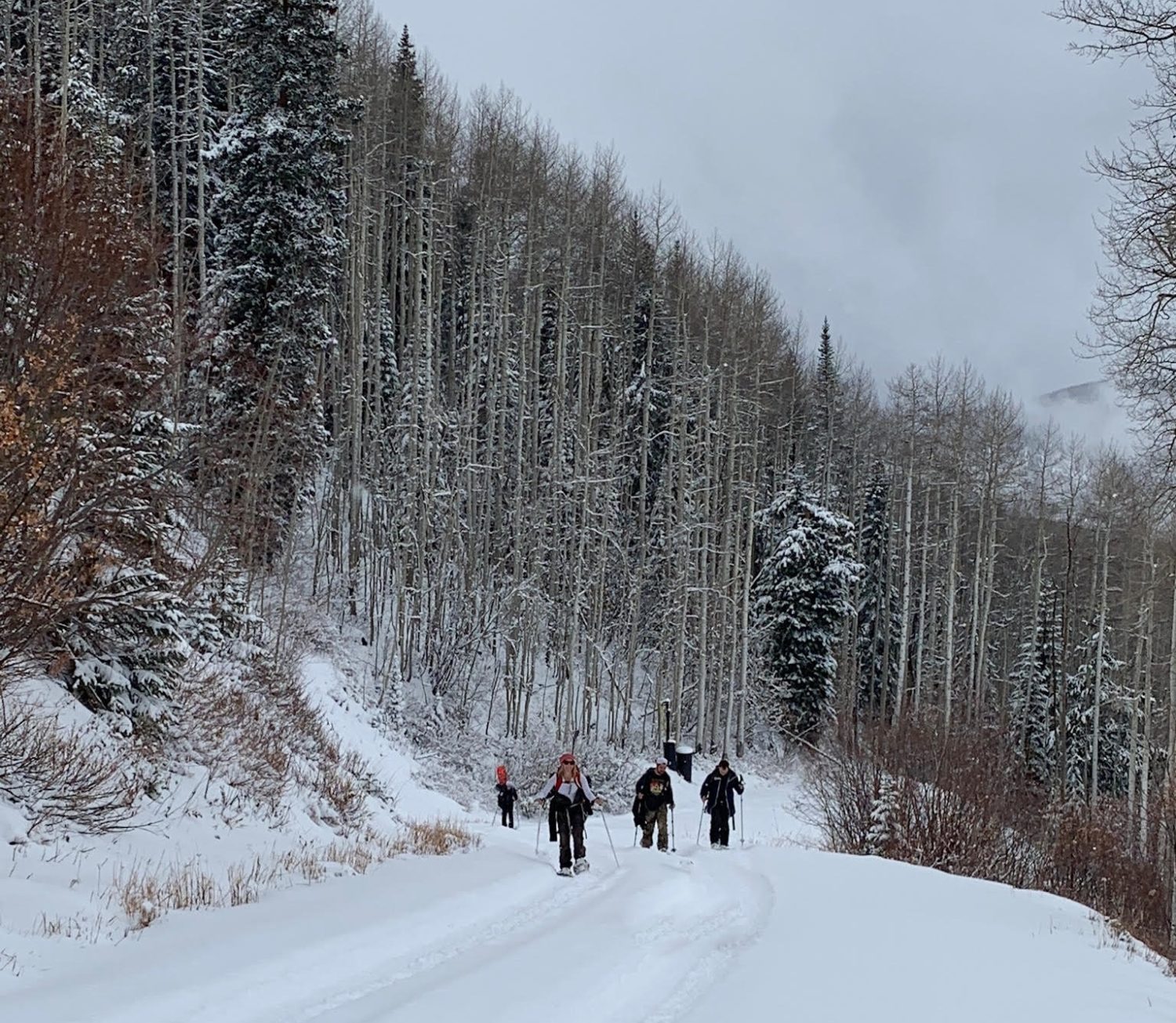 500′ above the base, the snow turned cold and excitement began to build along with building confidence that snow quality and depth might be worth the effort. Leaving the village around 1:30 PM on Saturday required maintaining a steady pace and making full use of the last late sunset before Daylight Savings. There was a brief lull in the snowfall which allowed shells to be shed and temperatures to be regulated in the unusually humid air. OpenSnow's Joel Gratz explains:
"We had near or above a 3g/kg mixing ratio (a measure of the amount of water in the atmosphere), which is a pretty good threshold during the winter at 10,000 feet as this number roughly translates as a top 10% day during the winter in terms of the amount of moisture."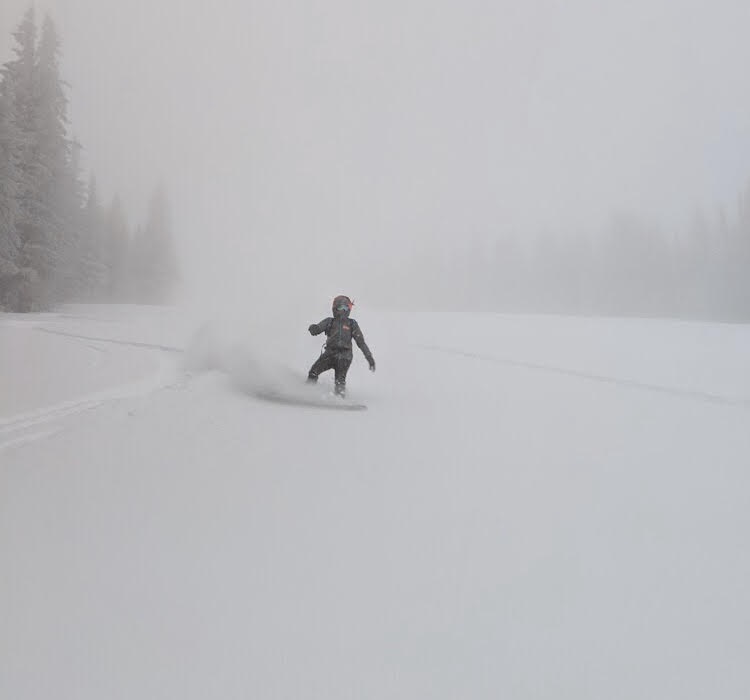 The summit was nearly socked in with low visibility, however, the snow was excellent for a slope with no underlying base. The 18″-24″ of heavy powder with 1-2″ of light topping provided enough depth to bury your edge without hitting bottom – at least on the top half.
Halfway down coverage began to thin yet still allowed for a couple extra face-shots if care was taken to read the snow and anticipate what may be below. Coverage at the top of tourist trap was roughly in the 10″-16″ range. Surprisingly, it was possible to ski all the way out through some careful navigation of shallow snow (<8″) just above the base.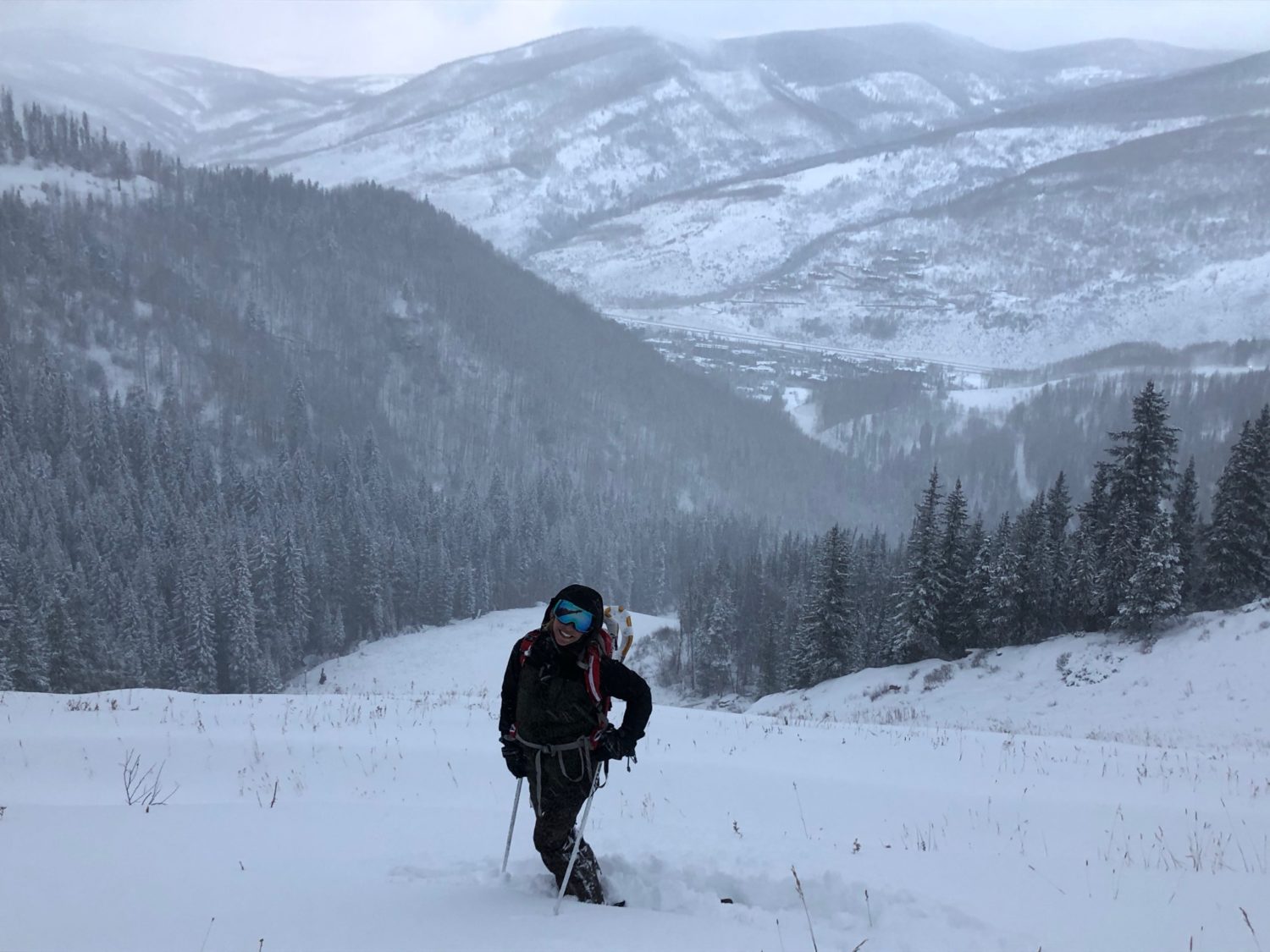 Overall, Mountain Top looked exceptional for early November. Following the Friday-Saturday storm, Sunday-Monday's storm dropped an additional 15″ on what's seen here. We'll have to wait and see but signs are beginning to point towards the possibility of above average terrain openings. There's currently minimal snow in the forecast until opening on November, 16th, however, high temperatures remain below or near freezing which will aid the preservation of snow from this cycle. Looks like a great start to the season is upon us!