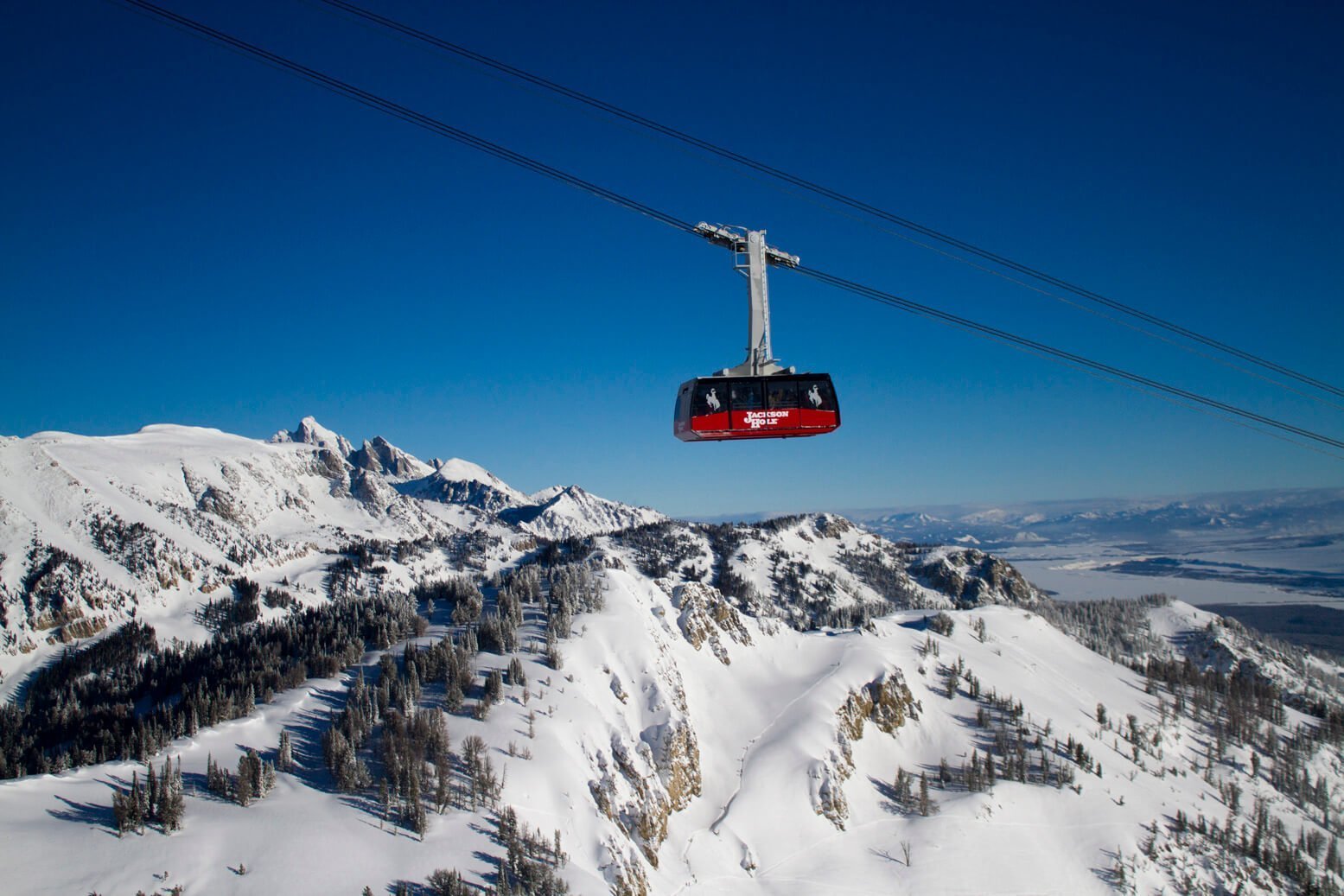 A contractor got severely hurt in an accident involving the Aerial Tram at Jackson Hole Mountain Resort that resulted in a helicopter rescue on Saturday, July 23. Jackson Hole News and Guide reports that the contractor was flown to an Idaho hospital for emergency medical treatment and as of Tuesday, he is alive but his condition is unclear.
JHMR Risk and Safety Director Jon Bishop said the man was alive but didn't give his name or details, saying he was in "serious" condition and had suffered a "significant back injury," according to Jackson Hole News and Guide. The resort had hired Tower Painters Inc., the company which the contractor worked for, to tighten bolts on the tram towers, which is considered routine work. Around 3:37 pm on Saturday, the contractor was hit by a tram car as it crossed Tower Five on the way to Rendezvous Mountain and rescue efforts began shortly thereafter.
According to Bishop, the employee was standing in an "unauthorized area" on one of the catwalks on the north and south of the Aerial Tram's towers that hold the track cables when he was hit by the tram carriage, the arm that holds the tram onto the haul line which carries it up the mountain.  Bishop said it was "unknown" why the man was in that area, and Robert Provenzano, the president of Tower Painters Inc., said his understanding of what had happened matches Bishop's account, including the part about his employee being in an "unauthorized zone," as reported by JH News and Guide.
According to the resort, tram operations will not resume until a thorough review of the accident is conducted.