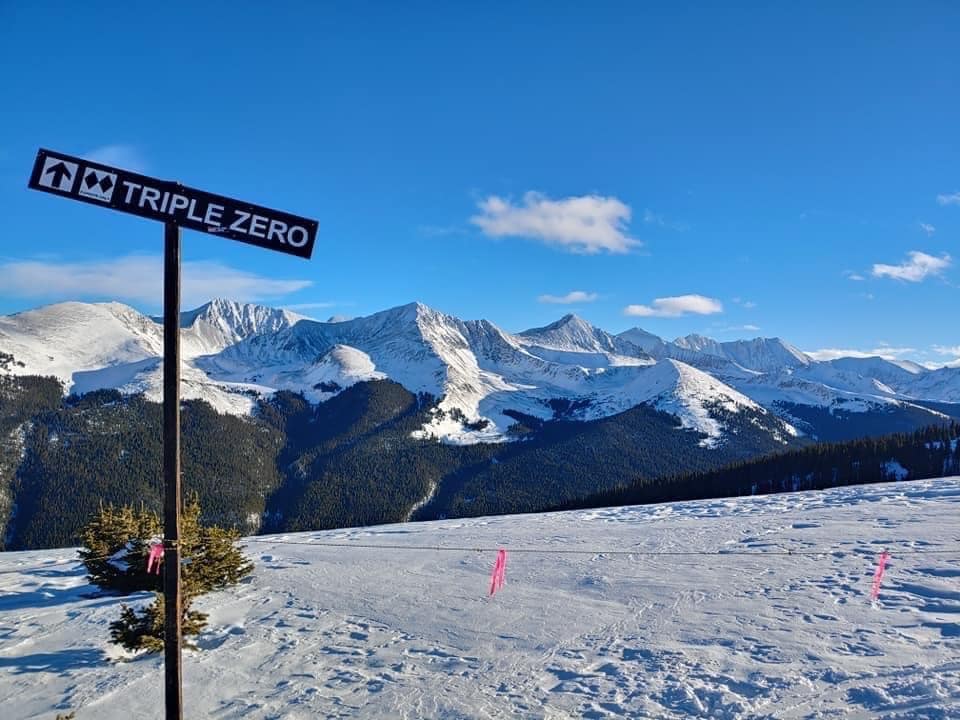 A classic bluebird day as it's seen from Copper's summit (Credit: author)
For being among the first 26 mountains included in the launch of the Ikon Pass in 2018, it's still one of the few left in Colorado with the true hometown feel that the locals love. Copper Mountain is a playground of 2,507 skiable acres with terrain divided into three territories intended to cater to any skill level. Located about 70 miles west of Denver, whether you're new to the mountains, a true park rat, cross country madman, or an all-mountain freeride legend, Copper has a little something for everyone.
Copper's territory is believed to have originally been home to the Native American tribes of the Ute and Arapaho. The resort itself was founded in 1972 originally with only 5 chairlifts but today Copper has 23 total lifts and its summit elevation reaches 12,441 feet with an average of 305 inches of light and dry snowfall per year. And, since Colorado itself is known to have around 245 sunny days annually, there's no shortage of bluebird days to ensure Copper has much more gnar than sheets of ice throughout the resort.
West Village is where most beginners will find themselves, it's full of green runs to help anyone get off their butt and learn how to master some pizza and french fries. Center village has a little something for everyone, you'll find an abundance of blue runs to start to challenge yourself if you're interested in the park rat lifestyle; direct access to peace park, central park, and the infamous halfpipe. The east side is where many of the hard-core, groomer-lovers find their homes; it's filled with steep, bumpy blacks, and (hopefully) no beginners getting in the way of your crisp lines.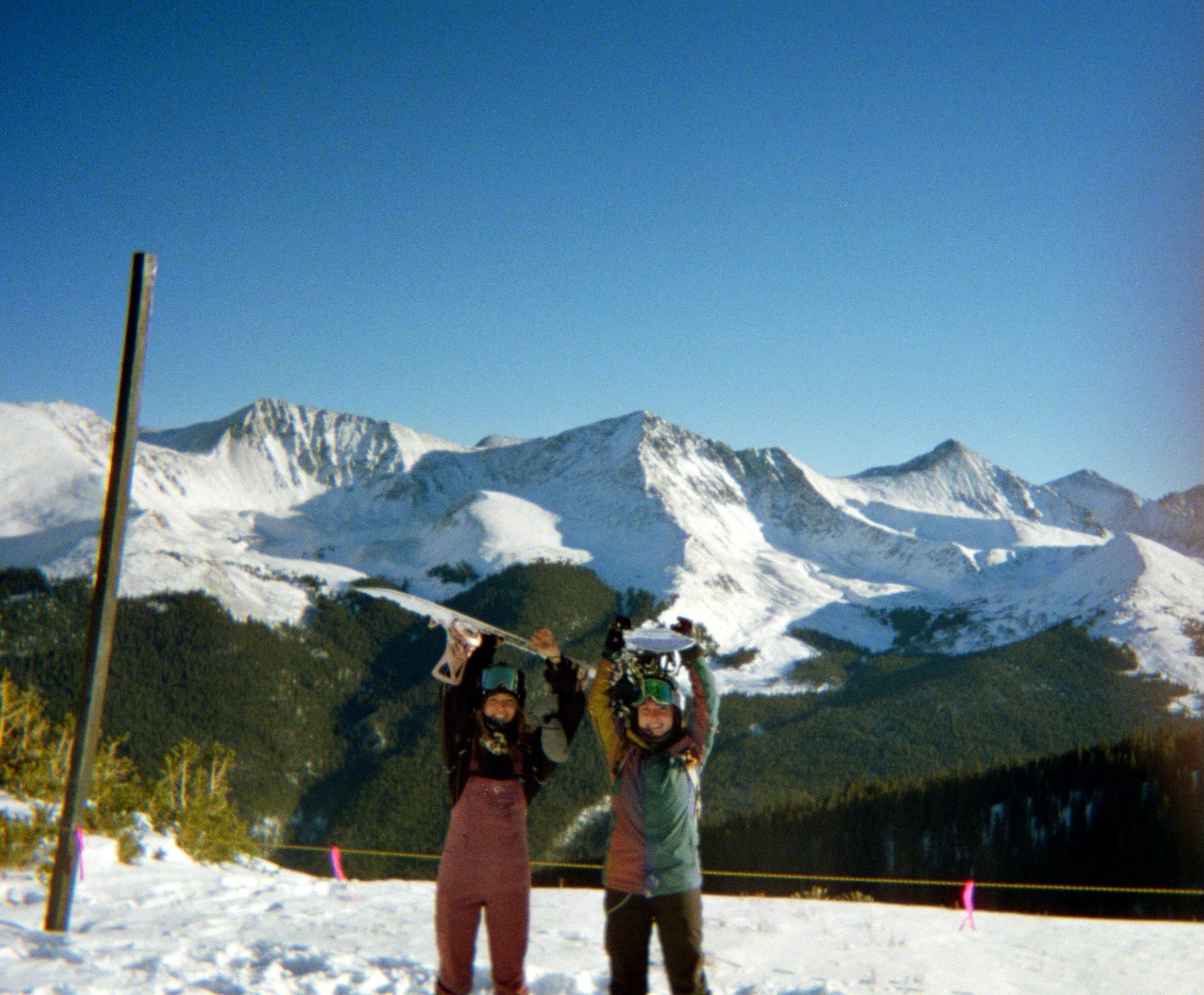 Pure stoke in front of the Spaulding Bowl (Credit: Payton O'Brien)
Skiing has to be one of the most difficult sports to decide what you're going to get into. Most people who rip the hardest on the mountain have been out there since they could walk. My perspective was a little different and I like to think that's why Copper became my home mountain. After moving to Denver from the midwest at age 13, I knew I had a lot of catching up to do, but I was ready to get started. Copper's division of terrain was the perfect place to figure out the ins and outs of becoming a ski bum.
I found my home on Copper's backside; there's no lack of challenging terrain in the Spaulding and Copper bowls. The views above 12,000 feet are unmatched, and the ability to find some fresh turns days after new powder makes it an easy place to get hooked on the sport. It may not be the mountain with the most total snowfall in the state and over the years it's gotten a bit more crowded with every season, but if you know where to go to find the hidden pockets of snow and empty runs, and are looking for a community of people who are simply stoked to be there, Copper Mountain will hold a special place in your heart.