[Sponsored by Copper Mountain]
Copper Mountain continues to amaze as a multi-year transformation continues to roll out incredible upgrades to the infrastructure around the mountain. Copper Mountain's parent company, POWDR, has been pumping tons of cash into the resort to upgrade its lifts, dining, and overall experience of the mountain. POWDR has pledged to spend $100 million in an effort to really make this mountain shine amongst the other resorts in Colorado, especially the ones along the I-70 corridor.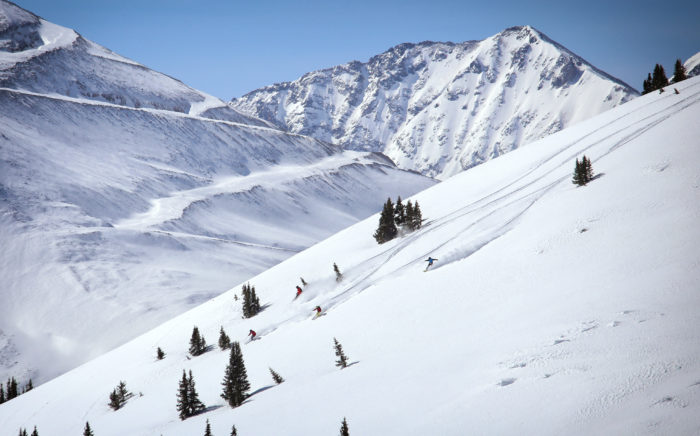 Don't Believe me? Check out what Dustin Lyman, President and General Manager of Copper Mountain Resort, had to say about the new infrastructure:
"I'm thrilled to announce Copper's newest Tucker Mountain chairlift allowing more skiers and riders to access Copper's unique high alpine terrain.At the same time, we will begin construction on a new mid-mountain lodge to replace Solitude Station and craft the designs for the Woodward Peace Park in partnership with Danny Davis, a U.S. Snowboard Olympian and X Games gold medalist. This is all complementary to our other recent additions, including the American Flyer and American Eagle lifts,  the Rocky Mountain Coaster, Koko's, Downhill Duke's and more. Copper has something for everyone and is undeniably the place in Colorado for the whole family. There has never been an easier or better way to access authentic, Colorado adventure."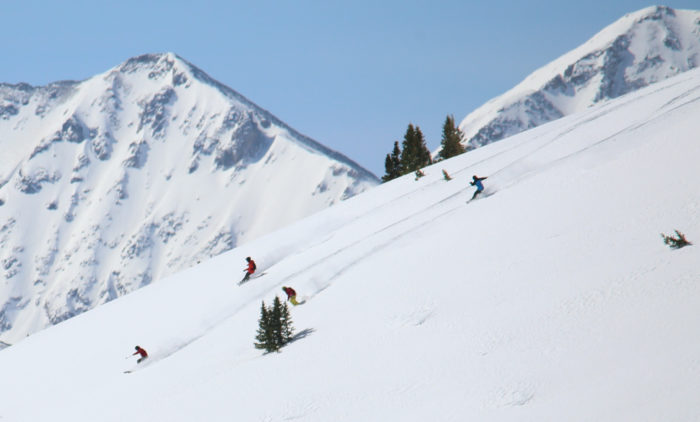 One area of expansion that Copper Mountain is really trying to focus on is a new lift on Tucker Mountain. The new lift will be off the backside of Copper Mountain and will take skiers to expert high alpine terrain intended for advanced skiers. The lift will start spinning for the 2019-2020 season and will be a three-person fixed grip lift. Originally, this stunning terrain was only accessible by snowcat services on very weather dependent days. Now, the Tucker Mountain Lift will start at the base near the Blackjack chair and rise up over 1,100 vertical feet and reach near the summit of Tucker Mountain at 12,200ft. The terrain in the area will be steeper chutes like the Taco Chute and open gladed runs; sounds perfect to me! Also, near the Mountain Chief chair will be a new ski patrol warming hut and new restroom facilities.
Another fantastic upgrade that Copper Mountain is heavily invested in is a new mid-mountain lodge that will replace Solitude Station. The new mid-mountain station will be 25,000sf and will be conveniently accessed from the American Eagle lift. Some of the main features include a full-service casual restaurant, full-service bar and lounge, a private dining area, cafeteria, and panoramic views of the beautiful Colorado Rocky Mountains. The new station will be completed for the 2020-2021 season and construction is already underway.
One final massive development in this astonishing multi-year transformation is that Copper Mountain, in partnership with Danny Davis, will be adding Woodward Peace Park terrain park to its mountain. Danny Davis is a legend in snowboarding and a visionary when it came to innovating tricks with style. He has competed on the biggest stages including wins at the US Grand Prix, X-Games Gold, Dew Tour Champion, and a US Olympic Snowboard athlete. Danny first came up with Peace Park in 2011 as a secret "pros only" venue for experimenting with different terrain features. Woodward and Copper want to make that experience available to the public while adding Woodward's self-directed learning, fun, and progression to the terrain. Peace Park will open for the 2019-2020 season.
The key takeaway is that Copper Mountain is developing the mountain for future generations of ski and snowboard families:
"With all of the exciting development at Copper, now, more than ever, is a great time for the next generation of skiers, snowboarders and families to call Copper Mountain Colorado their home mountain," said Dustin Lyman.