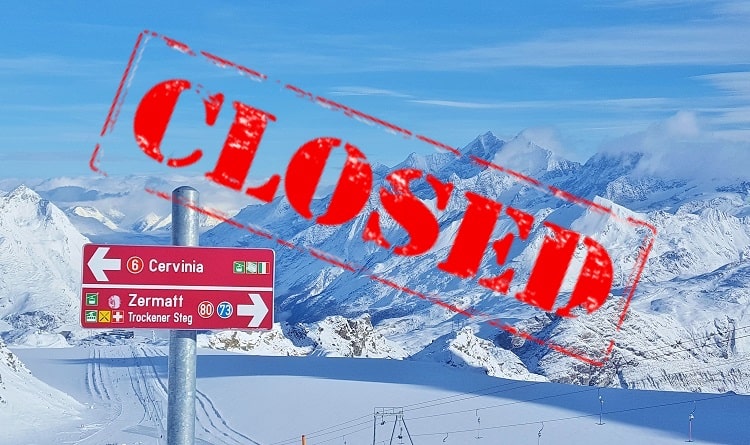 Italian Prime Minister Giuseppe Conte said he'll move to extend restrictive measures on travel, currently in force in the north, throughout the rest of the country in a bid to limit the spread of the coronavirus after the number of cases soared by 25% and the threat of a pandemic being 'very real'. This measure has resulted in the closure of the country's ski areas.
"Following the current health situation and a comparison with the other Alpine realities, the next closure of the ski lifts has been agreed," read a statement.
This means the majority of Italy's ski areas have closed and will not reopen this season. Italian ski resorts including Courmayeur on the Italian side of Mont Blanc and locations in the Dolomites are ending the season early by closing lifts. Ski facilities in the Aosta Valley are closed as of Monday, while the Dolomiti Superski area said it will be closed as of Tuesday.
Skiing locations in Lombardy were already shut down as of Sunday due to a government decree, and the FIS Alpine Ski World Cup Finals scheduled for March 16-22 in Cortina d'Ampezzo, were canceled on Friday.
Italy has had over 9,100 confirmed cases of coronavirus, resulting in 463 deaths.