The coronavirus outbreak was confirmed as a pandemic by the World Health Organization (WHO) yesterday. WHO chief Dr. Tedros Adhanom Ghebreyesus said the number of cases outside China had increased 13-fold in two weeks. He said he was "deeply concerned" by "alarming levels of inaction".
A pandemic is a disease that is spreading in multiple countries around the world at the same time.
Within hours, Italy said all shops except food shops and pharmacies would close, and was recommending people stay at home, amid other big announcements involving countries across the world.
Almost 200 people died from the coronavirus in 24 hours, Italy's Civil Protection Agency confirmed yesterday, the highest daily increase registered anywhere in the world since the virus emerged in China at the end of last year. Confirming the toughest lockdown seen yet in Europe, Italian Prime Minister Giuseppe Conte said bars, hairdressers, restaurants, and cafes that could not guarantee a meter's distance between customers and non-essential company departments would also close.
The NBA suspended its season yesterday after a Utah Jazz player tested positive Wednesday for the coronavirus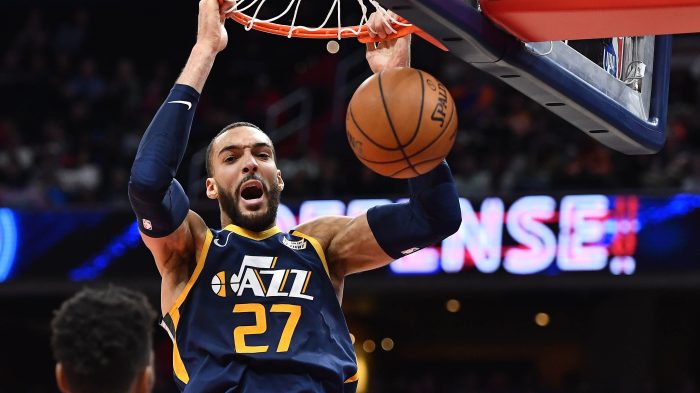 "The NBA is suspending gameplay following the conclusion of [Wednesday's] schedule of games until further notice," the league said in a statement issued shortly after 9:30 p.m. ET. "The NBA will use this hiatus to determine the next steps for moving forward in regard to the coronavirus pandemic."
The player is Rudy Gobert, reports ESPN, which led to Utah's game at Oklahoma City being postponed just before tipoff.
President Trump announced all travel between Europe and the US is suspended
— Donald J. Trump (@realDonaldTrump) March 12, 2020
President Trump announced on Wednesday night that he was suspending most travel from Europe to the United States for 30 days, beginning Friday. The restrictions do not apply to Britain, he said.
The President imposed a 30-day ban on foreigners who have been in the 26 countries that make up the European Union's Schengen Area in the previous two weeks. The limits will exempt American citizens and permanent legal residents and their families, although they could be funneled to certain airports for enhanced screening. There is currently no restriction on UK residents.
Wyoming's first coronavirus case confirmed
An adult female in Sheridan County, WY has tested positive for the coronavirus, the first "presumptive positive" case in the state. The woman had recently traveled within the US to a state where coronavirus has been found.
"We expected to identify a case in Wyoming at some point because the reach of the disease is clearly growing," state epidemiologist Alexandra Harrist said in a press release. "Travelers to certain affected locations and close contacts of ill people are still overall at the highest risk of becoming ill."
Nine people test positive for coronavirus in Aspen, CO – largest outbreak in Colorado
Nine people in Aspen tested "presumptive positive" for coronavirus, making Aspen the site of the state's largest outbreak cluster, Colorado Department of Public Health and Environment officials reported last night.
"Pitkin County Incident Management Team is in contact with those who tested presumptively positive, as well as the local properties impacted," according to a news release. "Systems are in place to address the needs of the affected individuals."
In total, 13 people were in state-ordered isolation in Aspen at various locations Wednesday.
Actor Tom Hanks and his wife confirm they have contracted coronavirus
Actor Tom Hanks announced on social media last night that he and his wife, actress Rita Wilson, have both tested positive for the novel coronavirus. Hanks, who is in Australia for pre-production on a film about Elvis Presley, said on social media he and Wilson "felt a bit tired like we had colds, and some body aches."