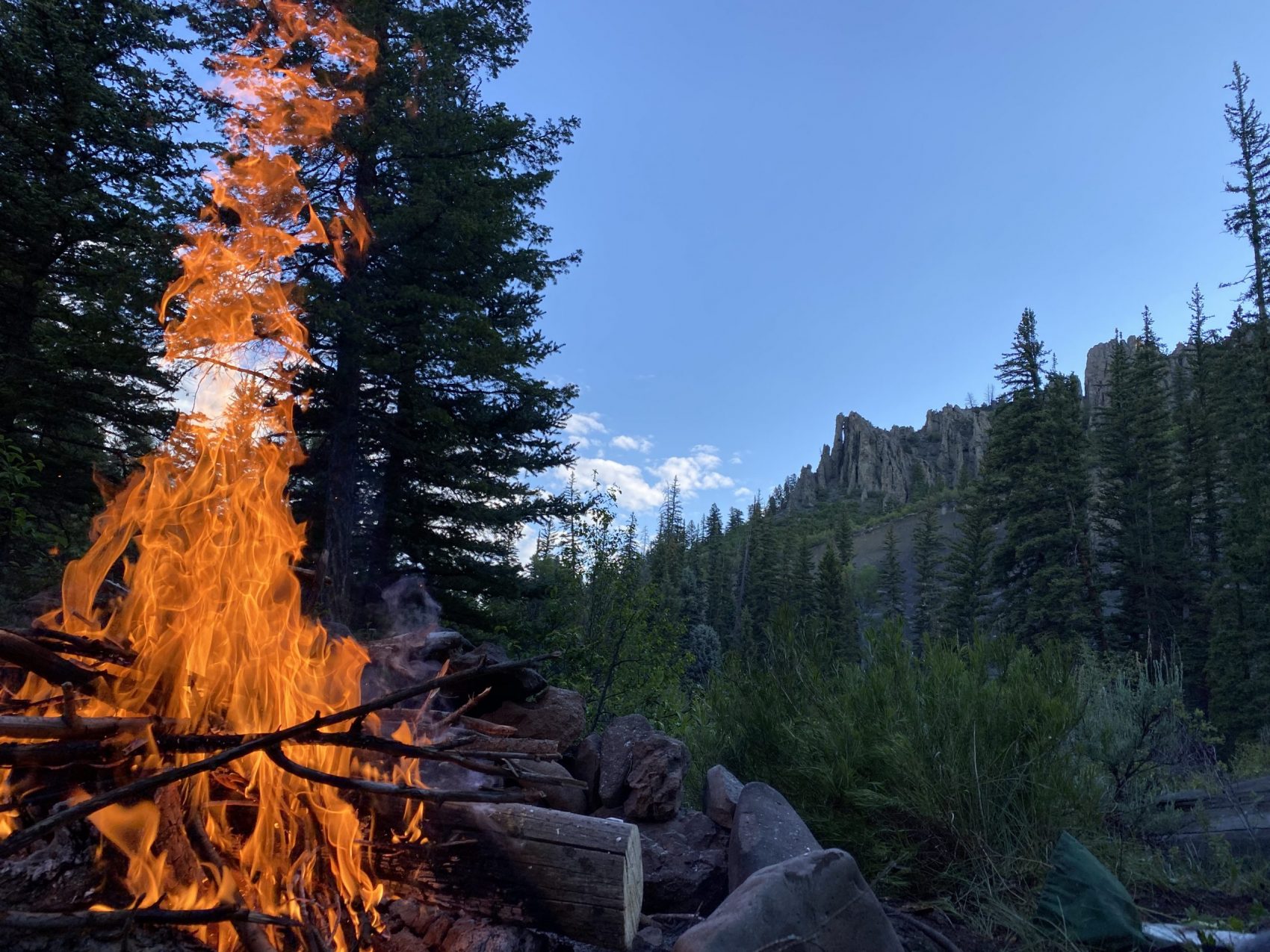 Like many people, camping has been something that I have enjoyed and looked forward to since I was a kid. Going camping with the family or even pitching the tent to pretend in the backyard provided a connection with nature and an appreciation of the beautiful places we can go. In my life now, most camping that I do is to access areas with climbing, biking, hiking, or other fun activities. Camping also helps disconnect people from the cyberspace world that so many of us spend so much time in these days.

This past year has changed lives worldwide, and in the United States, outdoor activities have exploded in popularity as a byproduct of the call for social distancing and improved immune health. More people turned to activities that promoted space and were a relatively inexpensive way to connect with family and friends in nature (also a great excuse to get out of the house for a weekend.) The trend really kicked off around Memorial Day Weekend 2020, as camping gear purchases went from a monthly $13 million to over $19.5 million. The demand then remained steady over the summer before the normal downturn in the colder months. The demand for freeze-dried food also jumped 147%, and hydration flasks/bottle sales were up 101%, from 2019 to 2020. (Pattern via NPT). The KOA's "2021 Annual North American Camping Report" states that the proportion of first-time campers in 2020 was 5 times higher than 2019. With all of this new gear, vaccinations, and newly lifted travel and mask restrictions, the volume of campers is expected to rise even more.
The Dyrt is the top camping app in the U.S. and their own statistics put some perspective as to what camping in 2021 could look like. The Dyrt says that 91% of the campgrounds they work with are expecting more campers, 71% of campers on their app plan to camp more, and they have seen a 400% increase in their Dyrt PRO memberships. Their CEO, Kevin Long, says that this "surge of new campers is like nothing [he's] seen in the last decade." Dyrt members are also aware of this increase, one member from Pennsylvania said that "We're going to start camping in May, and then we have the entire summer booked. The crowds were real last year so we made sure to get a jump on planning." According to some campground owners in Minnesota, almost all reservations had been taken up before May 1st.
Hopefully, this increase in camping will result in a greater appreciation for our natural world, education about camping etiquette, and sustainability to keep the natural areas we inhabit to be inhabited by generations to come. This was not the case in 2020. The spike of outdoor activity that COVID brought about led to many of our National Parks being vandalized, littered in, and public areas being used like human litter boxes.
"It's been decimated by people who have never hiked before, coming back there with no morals," Ellie Mora said, a California resident who has been going to Santa Paula Canyon for years and is noticing the disturbing difference.
Increased education on how to behave in nature along with increased connection so that people care about the places they visit and relate to others who are sharing it. This will help ensure that there is no litter or poop at the next campsite we visit, and so there are no fights between neighbors at more cramped campsites. With the limits on space in manicured campsites, many people will also be trying to get out to find places to camp. Going backpacking and Overlanding for many miles into the wilderness would be great, but being able to drive a normal car and hike somewhere that I can carry my cooler makes camping that much more fun. Finding dispersed campsites in national forests is one option, and there is a ton of BLM (Bureau of Land Management) space that is basically on the road and free to camp.
This summer, I'm sure a lot of you are be camping at least as much as I am. It can be easy to forget how many people come through those camping areas when it's not crowded, so any litter or vandalism will be seen and the next people don't appreciate having to deal with it. Also, meeting new people while camping can be fun, but not everyone wants to hear what you're talking about around the campfire, so try to keep your space if the campsites are large or spread out enough.
Lastly, most areas that we camp are the homes of the wildlife in the area. Interacting with wild animals can not only be dangerous for people, if wild animals eat too much human food it can mess up their digestion and be harmful to them. Even if we don't mean to feed the animals, leaving unsecured food unattended, animals will find a way to get into it and eat it, make a mess, and likely return to get more later. Making sure the campsite is tidy before heading out for activities or going to sleep can help to make it less appealing for animals to mess with. With campsites filling up, wild animals will be smelling food and coming to investigate, so being prepared for this to happen will make sure everyone is safer.
Have fun and I hope to see you out there!