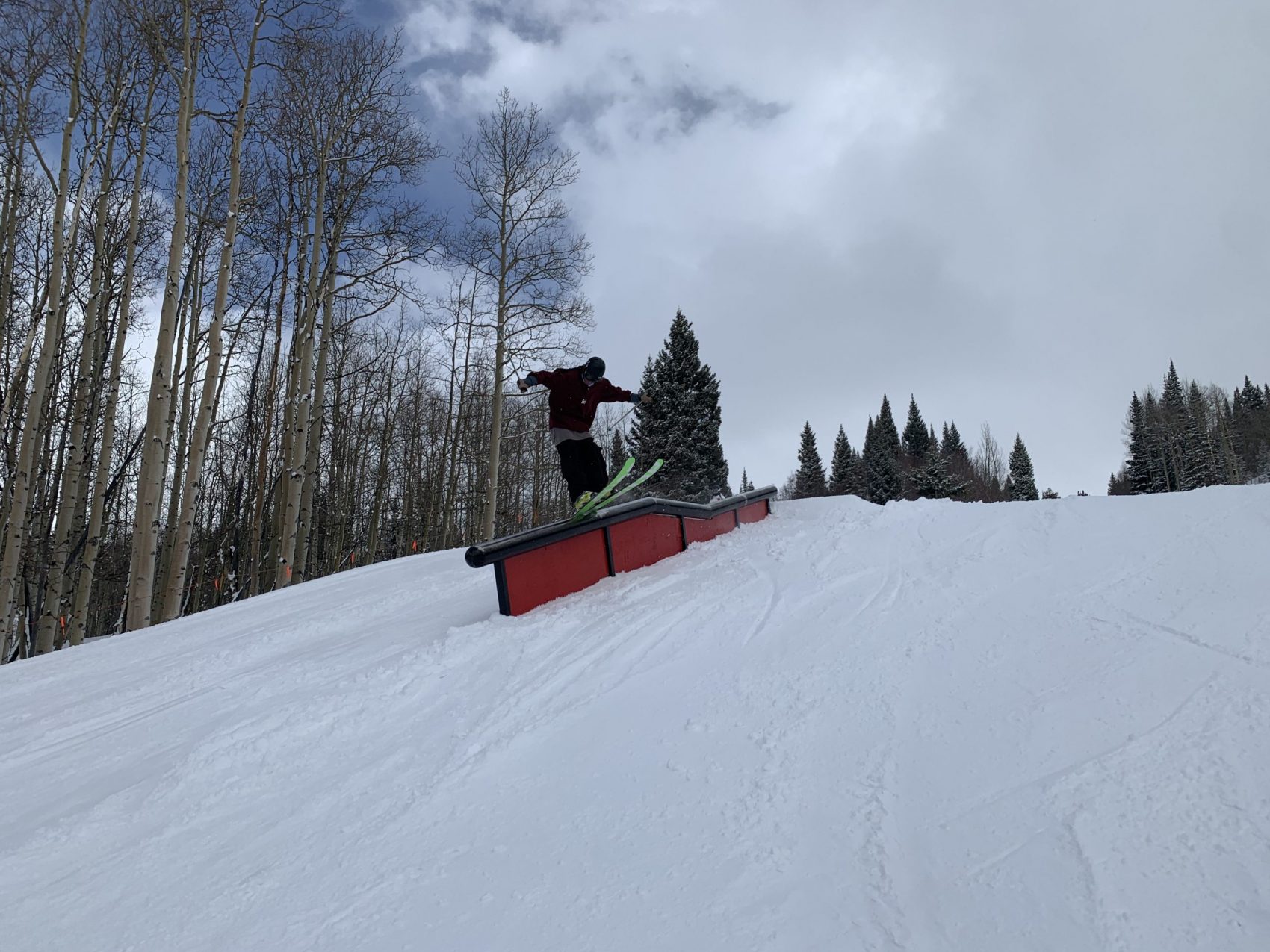 Report from Sunday, March 21, 2021
Brought to you by 10 Barrel Brewing
Crested Butte, CO – The days are getting longer, and the (resort) season is getting shorter. Today yielded some classic spring conditions with dust on crush, mixed weather, and sticky slow snow. Much of the groomed mountain was slow and sticky, although the extremes yielded some softer snow.
I started the day taking some park laps. I met up with some friends and hot-lapped Red Lady several runs through the Smith Hill drop to the park. The park has some fun offerings – multiple snow features, two jumps, and a variety of rails. Rails were slick with fresh wet snow while the jumps were slow. I barely managed to clear the jumps pumping into them. Time to put some warm weather wax on!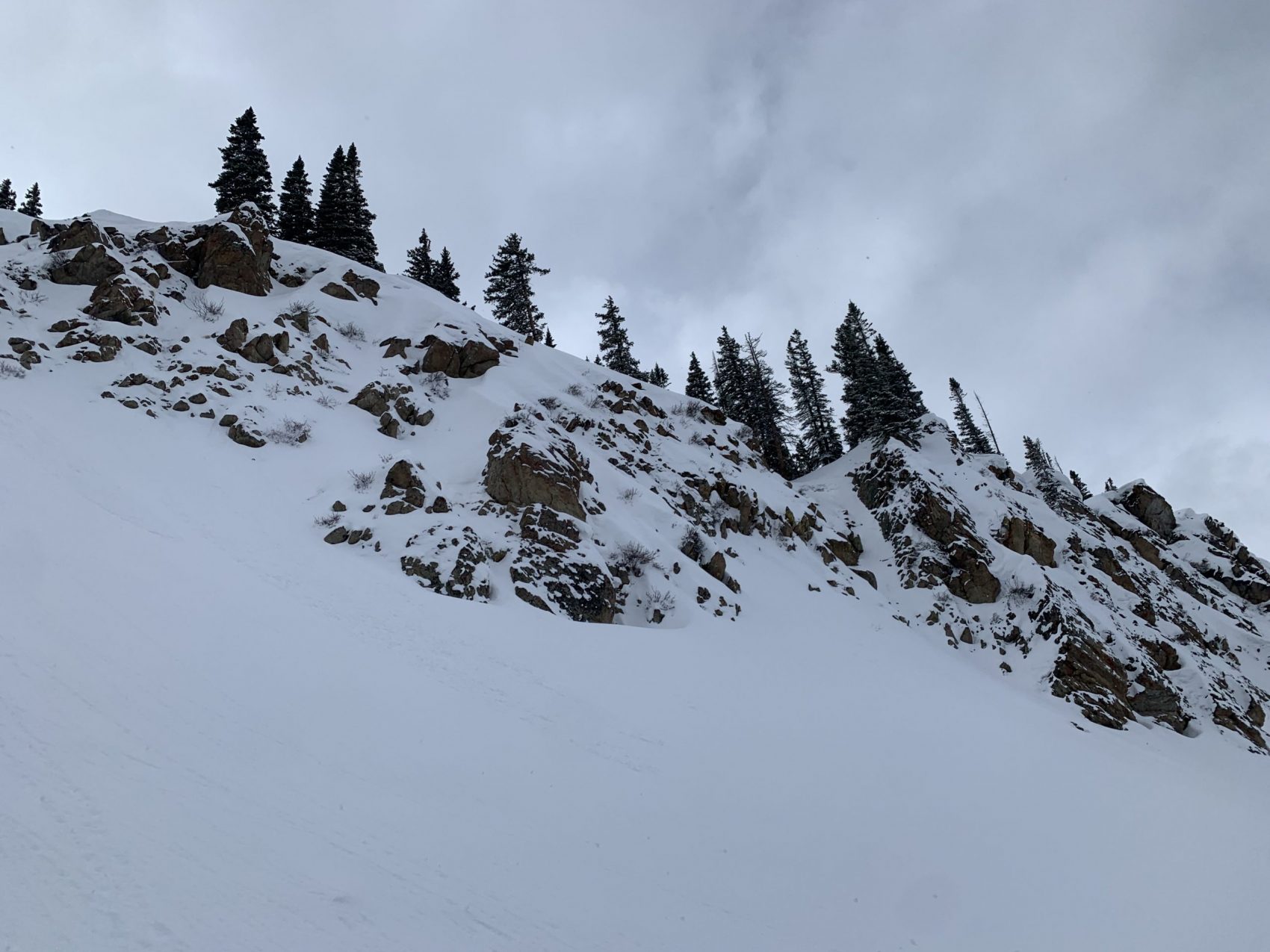 After some fun laps through the park, I ventured into the extremes for a few laps.  I started planning a line and inspecting the Headwall for the IFSA FWQ 2* event next week. Traditionally this event has been on the Headwall, although the IFSA has not announced a specific venue. Angle Gully, a popular area on Headwall, is roped off to keep fresh snow from getting skied off.
After a lap on the Headwall, I took two laps off the North Face Lift (NFL). I took a line through Fredo's down to Competition Cliffs and scouted out Little Hour Glass. Little Hour Glass is looking good and ready to hit! I did not venture back to that area but plan to later this week. After a few more laps, I called it a day and headed back to the parking lot.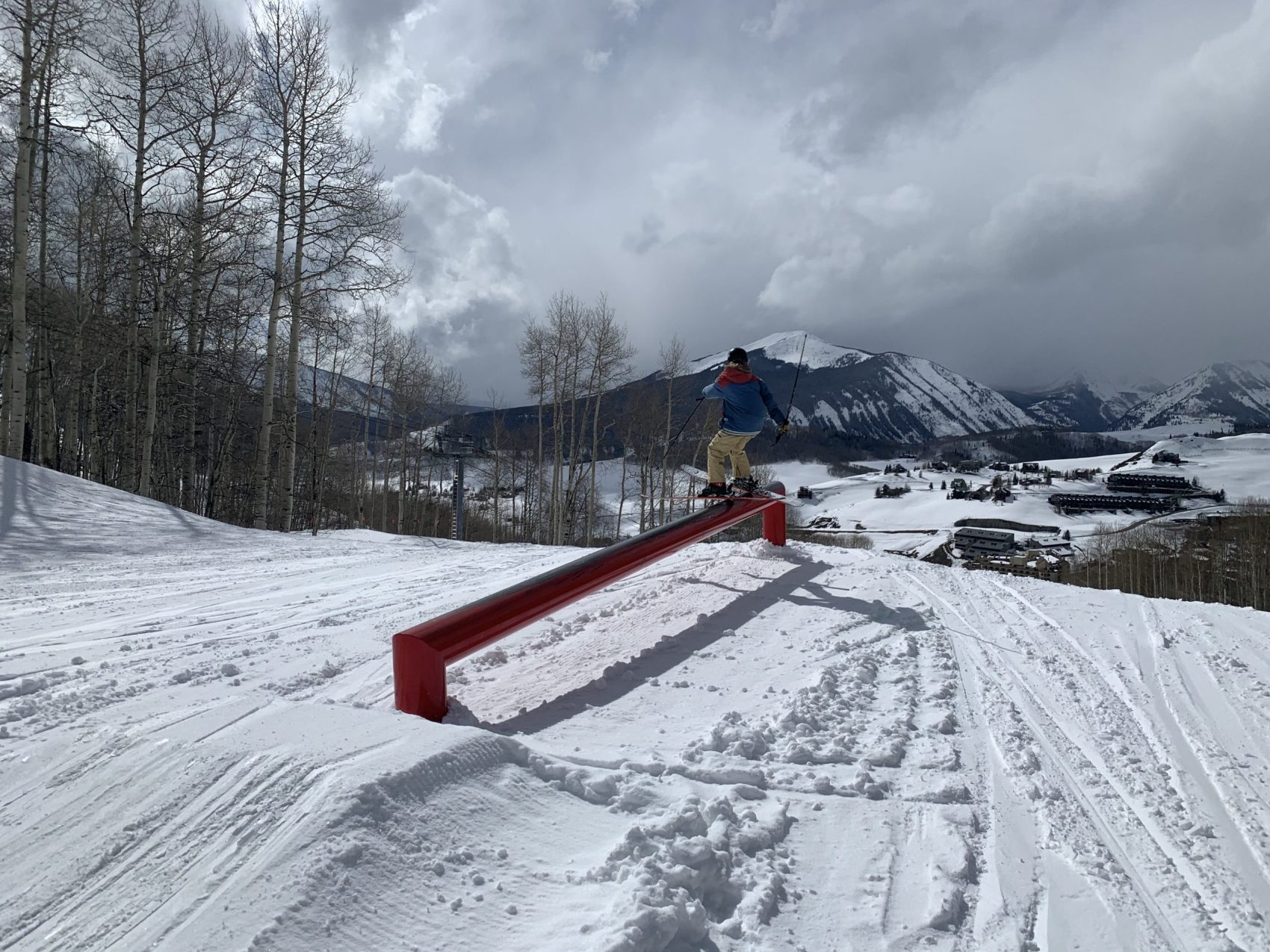 The mountain currently is 90% open with all lifts and 144/160 trails open. Third Bowl, Teocalli 2, and the far-off front side extremes will likely not open this season. Crested Butte's extremes are expansive and have many areas to explore, so there is no shortage of terrain.
Crested Butte is set to close on Sunday, April 4, 2021. Unfortunately, that means there are only two more weeks of lift-accessed resort skiing left. With a 56″ base depth on the resort and twice that in local backcountry zones, there are still months of skiing to be had.
Snow Numbers:
Weather Forecast:
Photos: