Report from Saturday, February 20, 2021
Brought to you by 10 Barrel Brewing
Crested Butte, CO — CB has been firing. The extremes are open, and multiple storm cycles helped boost our snowpack to 88% of average. The mountain is far better than a few weeks ago! All the lifts are open, 90% of the terrain is open, and there is a 56″ base depth – there are just a few extremes that are still closed. Lots of fresh snow means great bumps, packed powder, groomers, and supreme mid-winter style conditions.
Yesterday was an eventful day with mini/ mock freeride competitions, time trials, exploring, and falling. After inspecting Morning Glory, Old Pro, and Rambo in the first runs of the day, we returned to them for mini competitions. I had a bit of bad luck dropping into Morning Glory. I did a switch 180 off of a cornice and landed directly on a rock below, which was the only rock in the landing along the 100′ long cornice. Unfortunately, the rock was just big enough, and I lost a ski and tumbled about 40′ down Morning Glory. Luckily, I escaped unscathed and skied the rest of the day.
After riding up the North Face Lift, I did another mini comp on Old Pro and skied down to Rambo. Rambo is allegedly the steepest "cut" run in North America. It was decided to time our runs down Rambo, where I once again fell and tumbled – I did not have it yesterday. This time, I hit a few small trees (ones that have grown back since cutting the run) before I could stop. Once again, I was okay and only got a small bruise. I was pretty shaken up and took it easy the remainder of the day.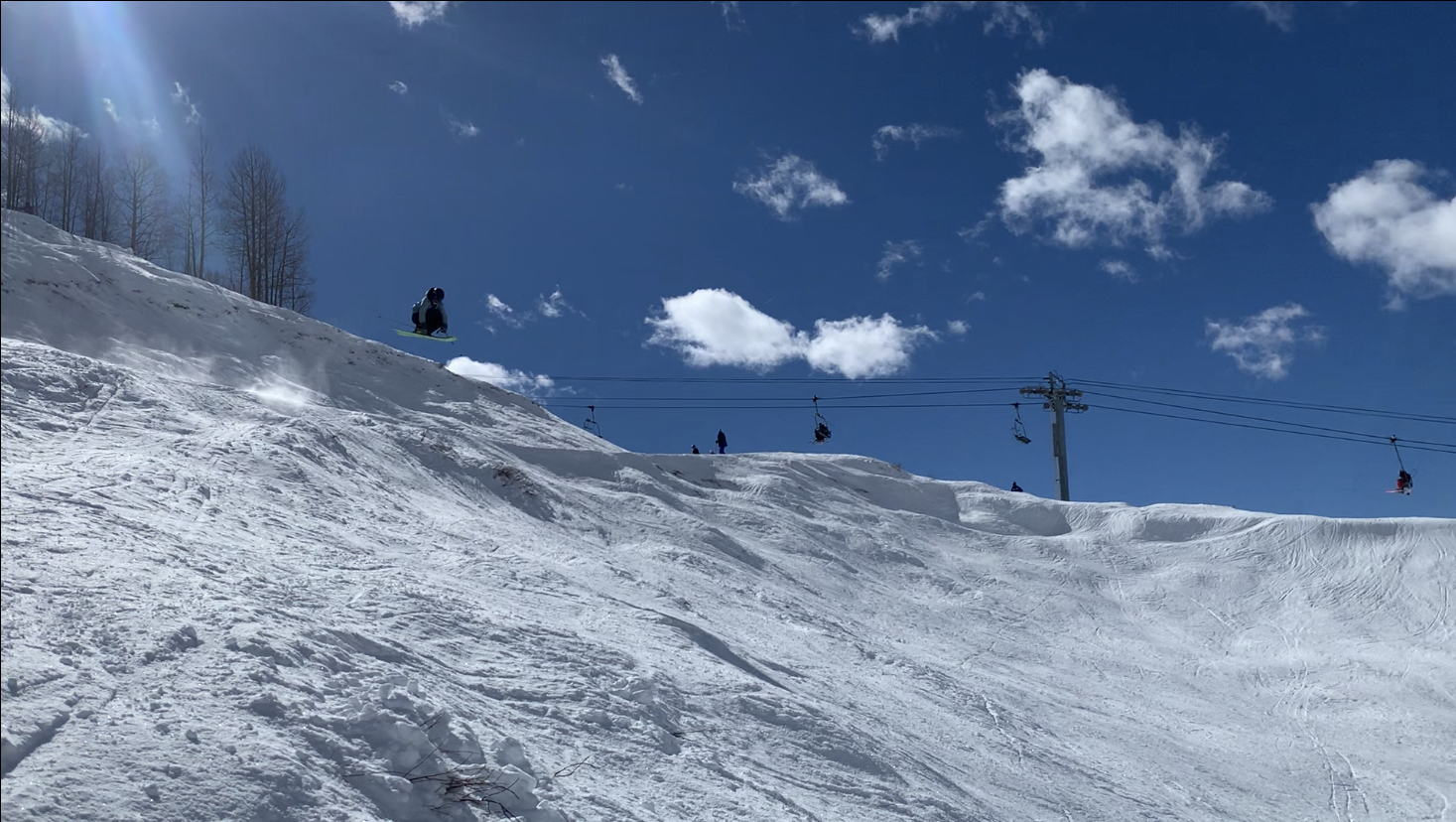 The frontside extremes are open, although some areas are still fairly rocky. Everything off of the High Lift is open except Teo 2 bowl. Mogul runs throughout the mountain no longer have any bushes poking up, no rocks, and offer wide-open mogul skiing! It took a long time for them to get really filled in this season. There is no snow in the forecast in the next few days, although a storm system moving in next week may bring more snow to the valley. Overall, the conditions are excellent, the mountain is mostly filled in, and it will be an epic spring at Crested Butte!
Snow Numbers:
Weather Forecast:
Snowpack: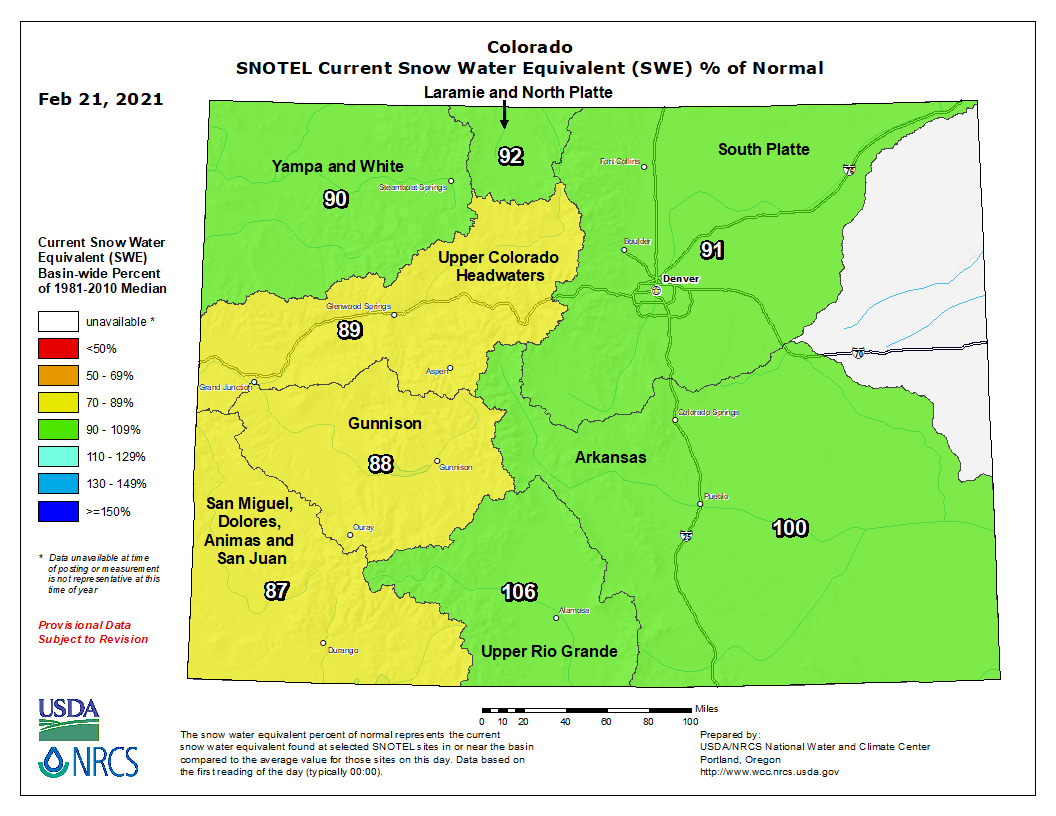 Photos: