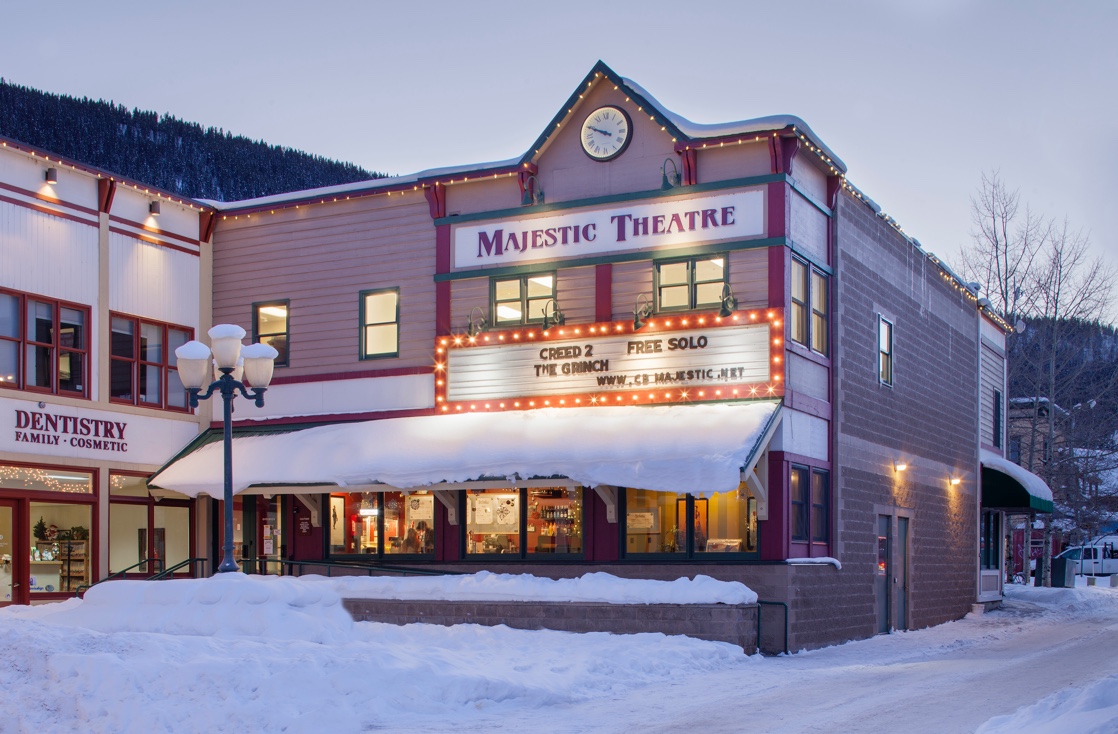 COVID-19 is killing small businesses left and right but these Crested Butte locals won't let it take their cherished theater without putting up a fight. 
According to the campaign's GoFundMe page, the Majestic Theatre "has been a cornerstone of entertainment in the Gunnison Valley for nearly 30 years. Due to high rent costs and being unable to operate during a pandemic, the Majestic was forced to close its doors for good this September."
The group who started the GoFundMe page refers to themselves as "Children of the Popcorn" and their goal is to raise enough funds to purchase the theater (priced at $3.3 million) and give the building to the Town of Crested Butte. According to the Gunnison Country Times, purchasing the theater and then giving it to the town would do two things: It would get rid of its high-and-rising rent expenses AND it would give the theater posterity, keeping it in the community for years to come. The Majestic Theater would become a historical community hub, according to Carrie Wallace, one of the campaign's organizers.
Wallace wrote on the campaign's GoFundMe page: 
"Once we have raised the money, we hope to re-open the Majestic as a non-profit movie theater. From our research, this is how most small-town theaters are surviving. Three Bryn Mawr Film Institute surveys from 2008-2010 found that three-quarters of American small movie theaters are non-profits. As a non-profit, we hope to secure grants and government funding so that we have less reliance on the Hollywood movie market, and more opportunity to host films and events that are important to our community. We will also be able to solicit the support of our community so that if we lose money showing a film— since studios can demand such a deep cut of our profits—we can still exist to screen more films that our community wants or needs to see."
In order to survive these economically challenging times, the Majestic Theater needs the help of the community, of local skiers and snowboarders, and of the people who love Crested Butte—it needs YOUR help. To make an impact, please click here or on the embedded post below.