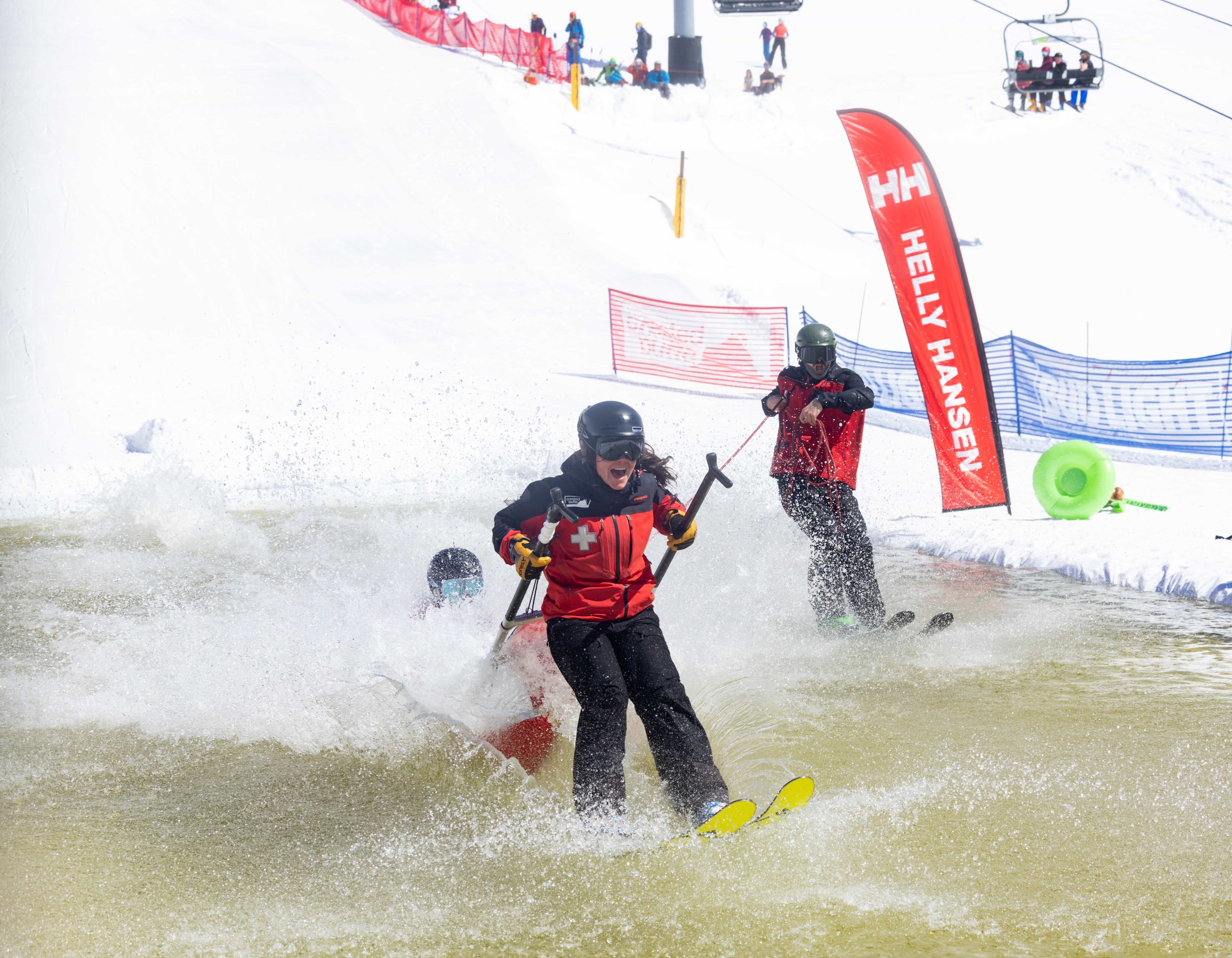 Crested Butte Mountain Resort, CO, capped off an historic ski and ride season this weekend with live music, fun events, and plenty of wacky costumes to go around.
Crested Butte received a whopping 325.5 inches of snow this season, the third-highest season snow total since the resort started keeping formal records in 1989.
Guests celebrated the historic snowfall at the annual Pond Skim on Saturday, with all proceeds benefitting the Crested Butte State of Mind. Spectators watched as competitors attempted to skim across a man-made pond with their skis and snowboards, all while dressed in fun outfits. Those who skimmed across successfully received the glory, but all participants got to go to the Bud Light Prize Zone and pick a rubber ducky to reveal their prize — which included swag from partners at Oakley, Helly Hansen, and Bud Light. DJ Red — a.k.a. former Olympian Wendy Fischer — spun tracks during the event and brought the spring vibes, then Easy Jim took over for the after-party at Butte 66.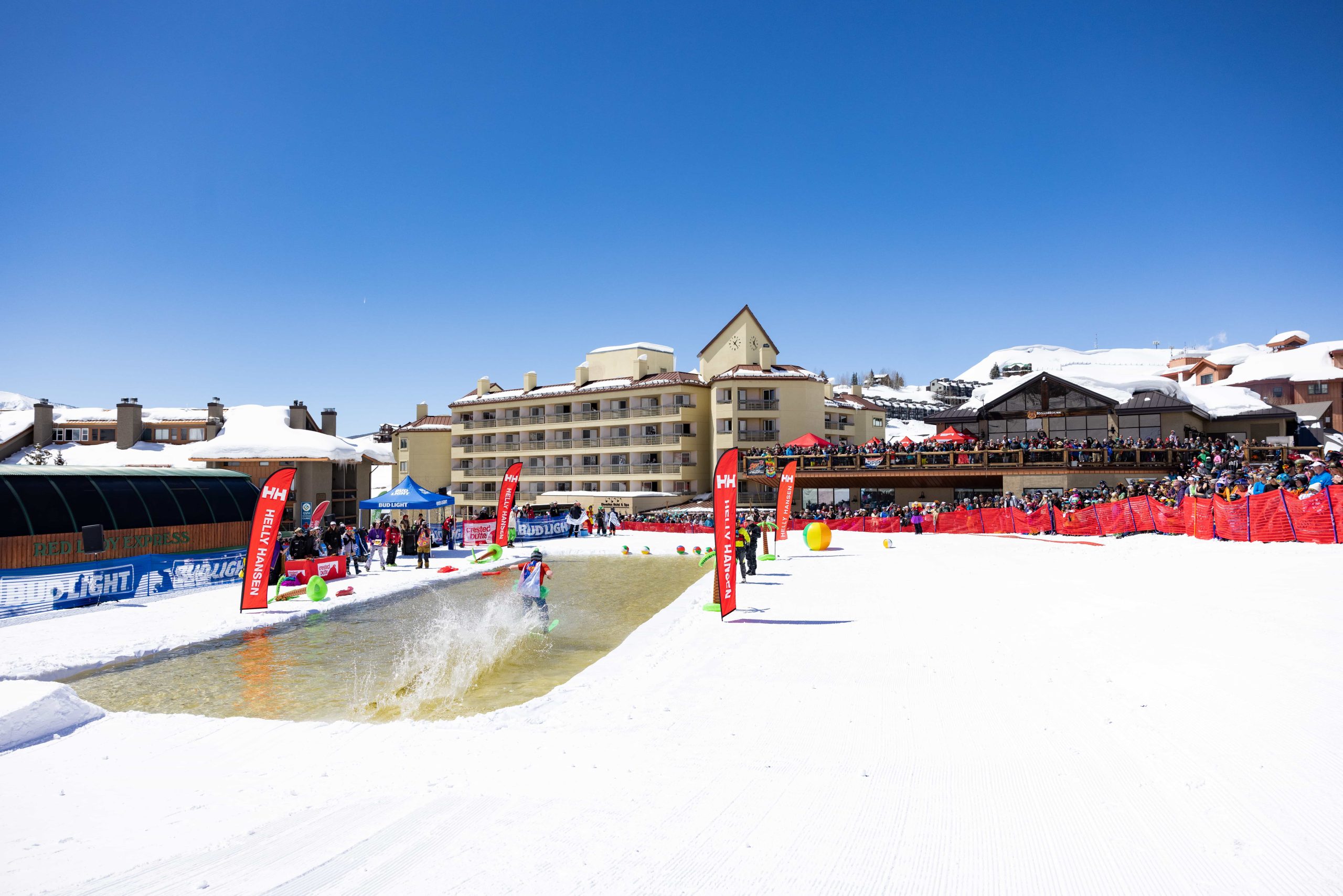 After a jam-packed Saturday, guests focused their Sunday on enjoying one last day of skiing and riding. The resort closed out the afternoon and the season with Sunny Downpour playing music on the Butte 66 deck.
Reflecting on an amazing winter, the resort is already looking ahead to summer operations. Guests will once again be able to enjoy scenic chairlift rides to reach hiking for all ability levels, bike haul to access legendary mountain biking trails, and a family-friendly adventure park, among other activities.
Stay tuned for an announcement on an opening date for summer operations.