Former pro-skier David Lesh, 34 has again posted pictures of himself snowmobiling where he shouldn't be. This time in a terrain park at Keystone Resort, CO. Lesh was recently cited following a stunt last summer when he and a buddy were caught snowmobiling on snow-less ground in the Independence Pass area near Aspen, CO.
Lesh, the owner of clothing company Virtika, is no stranger to 'bad publicity', often engaging in stunts that garner public attention. In August 2019 he crash-landed his plane into Half Moon Bay off the California Coast, live streaming the plane sinking and the whole rescue operation. Back in July 2014, Lesh was arrested and charged with arson, following a fire at the Virtika warehouse in Boulder, caused during the filming of a promotional video.
Lesh, a Denver, CO resident, posted pictures on Instagram over the weekend of him snowmobiling in a terrain park at Keystone, with the caption "solid park sesh, no lift ticket needed."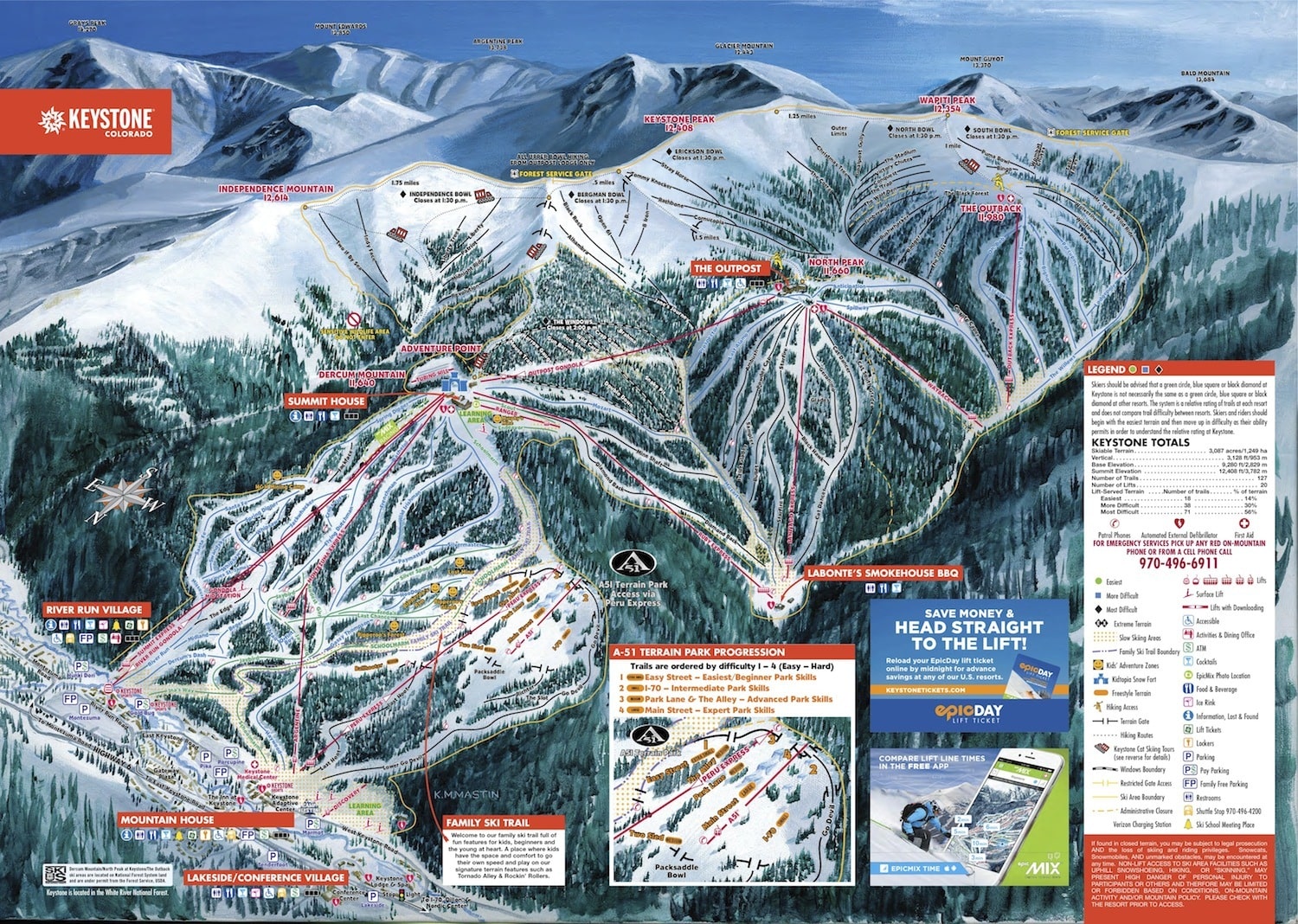 Keystone spokeswoman Loryn Roberson said the resort is aware of the trespassing that took place over the weekend and is working with law enforcement, reports Summit Daily.
"Keystone Resort is currently closed to the public, and any violation of this closure is considered trespassing," Roberson wrote in an email. "Trespassing is a crime, and we are currently working with our law enforcement partners. Violations such as this can also result in a loss of future skiing and riding privileges."
All ski areas in Colorado closed on 14th March under Governor Jared Polis' executive order. A small few still allow uphill access, but Keystone is not one of them.
#NEW Excuse the language, BUT moments before this video was taken, these two went down with their plane. Incredible!

No injuries, other than a few jellyfish stings.

Details 👇🏼👇🏼👇🏼https://t.co/du3ta4kICe #abc7now pic.twitter.com/gChI2Mv68O

— Amanda del Castillo (@AmandaABC7) August 21, 2019
Keystone Resort is a ski resort located in Keystone, Colorado. It consists of three mountains – Dercum Mountain, North Peak, the Outback – and five Bowls (Independence, Erickson, Bergman, North, and South Bowls) offering skiing at all levels. The three mountains are connected by a series of ski lifts and gondolas. Keystone offers night skiing on Dercum Mountain during the Thanksgiving holiday and mid-December through March.
Keystone is known also for its five-acre resurfaced skating lake, sleigh rides, and several Zagat-rated four- and five-star restaurants. There are over 3,000 condos in Keystone, all within a short walk or free shuttle ride to one of the two base areas called River Run and Mountain House.
In summer, Keystone provides lift access for mountain hiking, events, and hundreds of miles of single-track mountain biking.