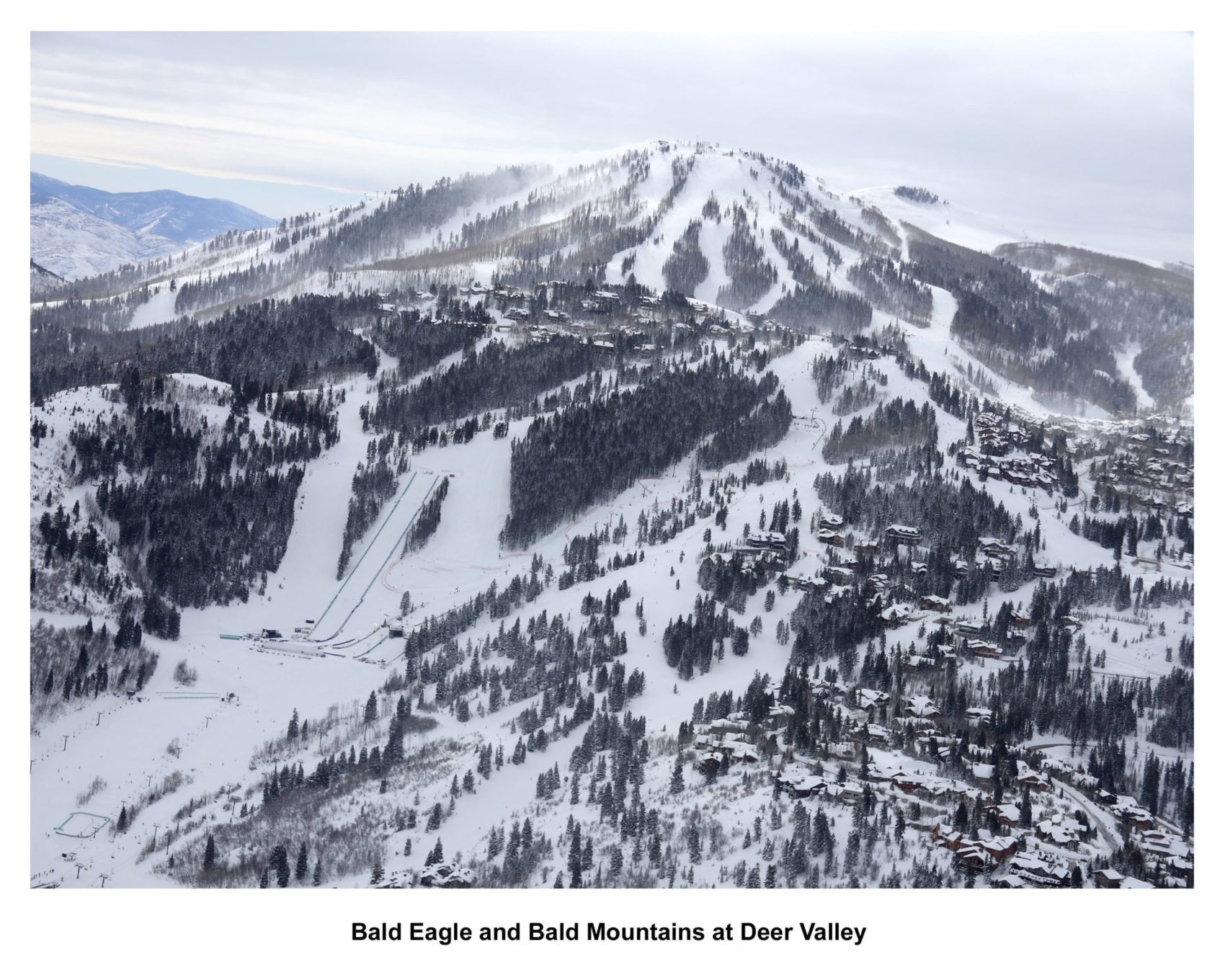 I skied at Deer Valley when I was six years old and do not remember anything specific besides getting my skis out of the car. Returning almost 20 years later, I was impressed by the size of the mountain and the quality and diversity of the terrain.
With 2,026 skiable acres, there is terrain for skiers of all levels. The first time ski area has two lifts and two carpets for learning. Five out of the six peaks service beginner runs and the sixth, Empire offers a blue as the easiest way down. There is ample beginner and intermediate terrain, which is groomed regularly.
There is plenty to keep more advanced skiers entertained as well. You can rip blue, double blue, or black groomers. There are moguls scattered across the mountain, most of which have a groomed run alongside them. So those with a preference for groomers can watch or it's easy to duck out if the long mogul runs get too tiring.
Head up Empire and Bald Mountain to ski the double black Daly Chutes and Mayflower Chutes, respectively. Terrain difficulty ratings are relative to each mountain. So while the chutes listed above are not the steepest runs in the country, they offer a nice slope in a more remote setting with few other skiers. Given the snow conditions and personal observations, most visitors do not ski in these two areas.
As for the trees, wow. Again, most people do not come to Deer Valley to ski trees. There are so many glades, so many tree runs. Some are generously spaced and give visibility for the next few turns. Others are tighter and I could only see one turn ahead. Powder bumps in trees are my favorite and Deer Valley satisfied that desire, even though it hadn't snowed in a few weeks.
There is no terrain park at Deer Valley. I prefer finding natural features to play on and there are a number of those. I found plenty by the end of the first day.
Flagstaff Mountain is certainly the busiest spot. Four quads converge on the summit. And it's a stopping ground for anyone headed from one side of the resort to the other.
Two thousand acres is huge. Looking across the resort, I was amazed by how far away the top of Empire is. Fortunately, there are numerous lodges and cabins scattered throughout so it is easy to take a water or snack break. Or use the boot/glove warmers to get toasty.
The best part about Deer Valley was the fact that my family could all ski together. Everyone enjoyed the groomed runs. It was easy to duck off to ski moguls. And at the end of the day, I could run a few solo laps on steeper terrain. Three days was a good amount of time to get to know the mountain and ski all sections. What is your favorite Deer Valley run?