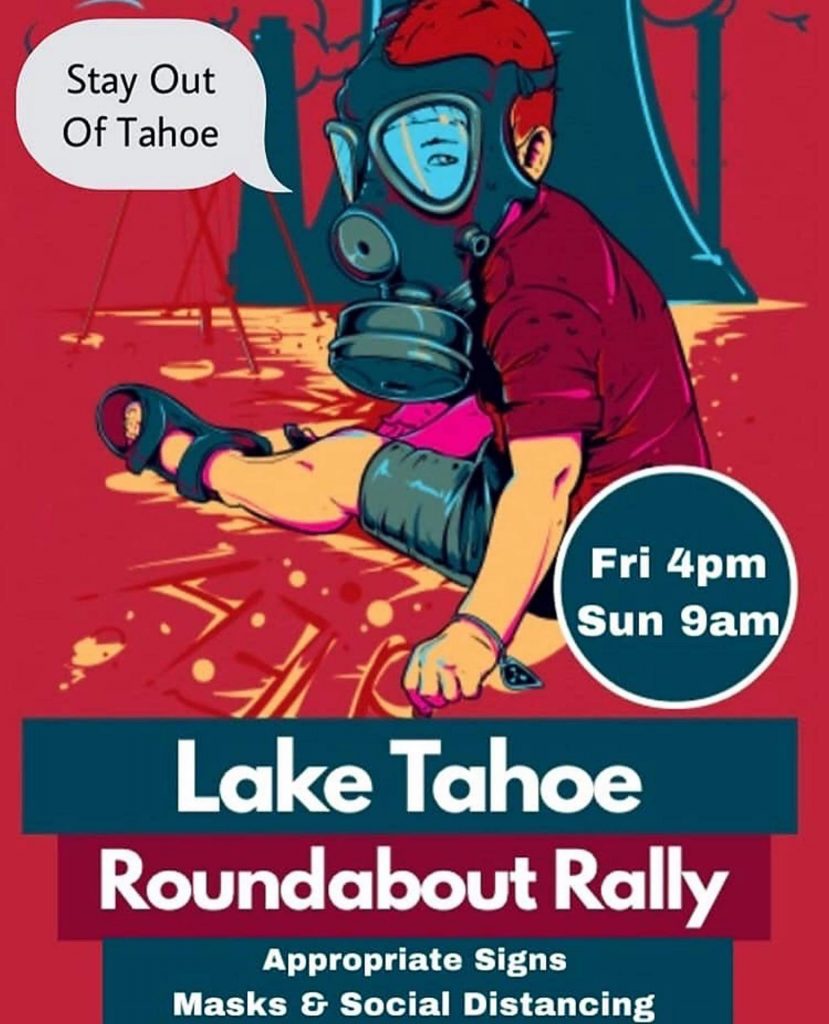 John Lease, a 20-year South Lake Tahoe resident, is infuriated with how much trash has continued to accumulate around his beautiful community along with the steady-flowing stream of tourists to the area during the pandemic. So, he made a couple of social media posts that got much more traffic than he expected, which eventually led to the formation of organized protests set for this weekend.
"Tahoe is being thrashed," Lease told the Tahoe Daily Tribune.
According to the Tahoe Daily Tribune, protests are planned for 4 pm on Friday and 9 am on Sunday at four locations around Lake Tahoe — Truckee, Meyers, Incline Village, and Kings Beach.
Lease, along with other long-time South Lake Tahoe residents, believe the city is not properly handling tourism and the traffic issues that coincide, and that these tourists are polluting the area with an overflow of trash that is being littered all over the place. 
Lease has asked for protestors to bring their own signs but also reminds people to make sure that they are respectful to whom they are protesting. 
Some of the signs will include messages such as, "NO SCHOOL = NO TOURISM" "DON'T TRASH OUR HOME" and "TAKE YOUR TRASH WITH YOU," The Tahoe Daily Tribune reports. 
"I want this [protest] to reach Newsom," Lease told the Tribune. "Either open us all up or shut us all down completely."