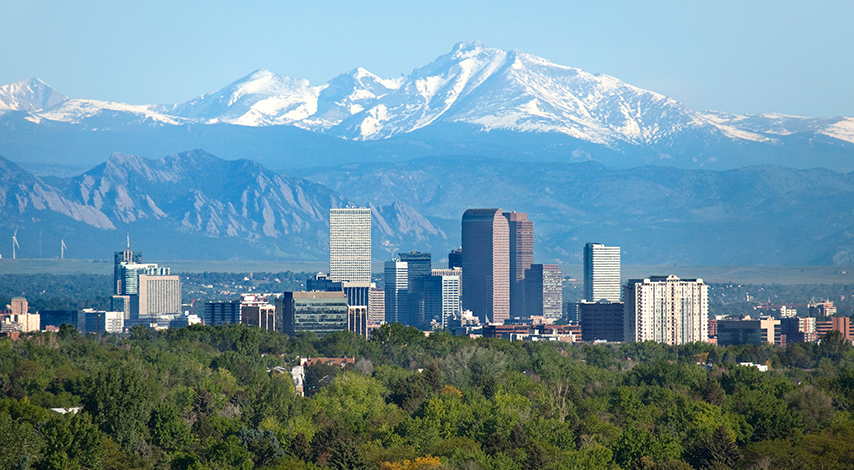 Denver, CO, has yet to see any significant snow this season and will today set a new record for the latest first snow. Denver typically sees its first snow around October 18th, and last year it snowed on September 3rd.
On Saturday, a storm came through Colorado, dropping snow in the mountains and some Foothills, but no snow fell in Denver.
The latest recorded snow in the city was on November 21st, 1934. This year is only the 14th in recorded history that the first snow wasn't before November––and it hasn't snowed yet.
Snowfall is measured at Denver International Airport, and 0.1″ has to accumulate to be considered measurable snow. Any less than this is just a trace of snow.
Last season the city saw over 80″ of snow, the snowiest winter since 1983/84. Denver's average snowfall is 56.5″ and the record is 118.7″ in 1908/09.
The five latest first snows in Denver:
November ?? – 2021
November 21st – 1934
November 19th – 1931
November 17th – 2016
November 16th – 1984
The current forecast predicts that Denver will remain dry throughout Monday and Tuesday. A new system will then begin to move through the state, bringing colder temperatures and moisture with it by Wednesday morning, which could lead to snow.
This period also puts 2021 in the top five stretches of snowless days on record, with the top four all being in the 19th century.
1887 — 235 days
1888 — 227 days
1898 — 224 days
1886 — 219 days
2021 — 214 days (so far)

Slight chance of snow on Wednesday. Credit: NOAA