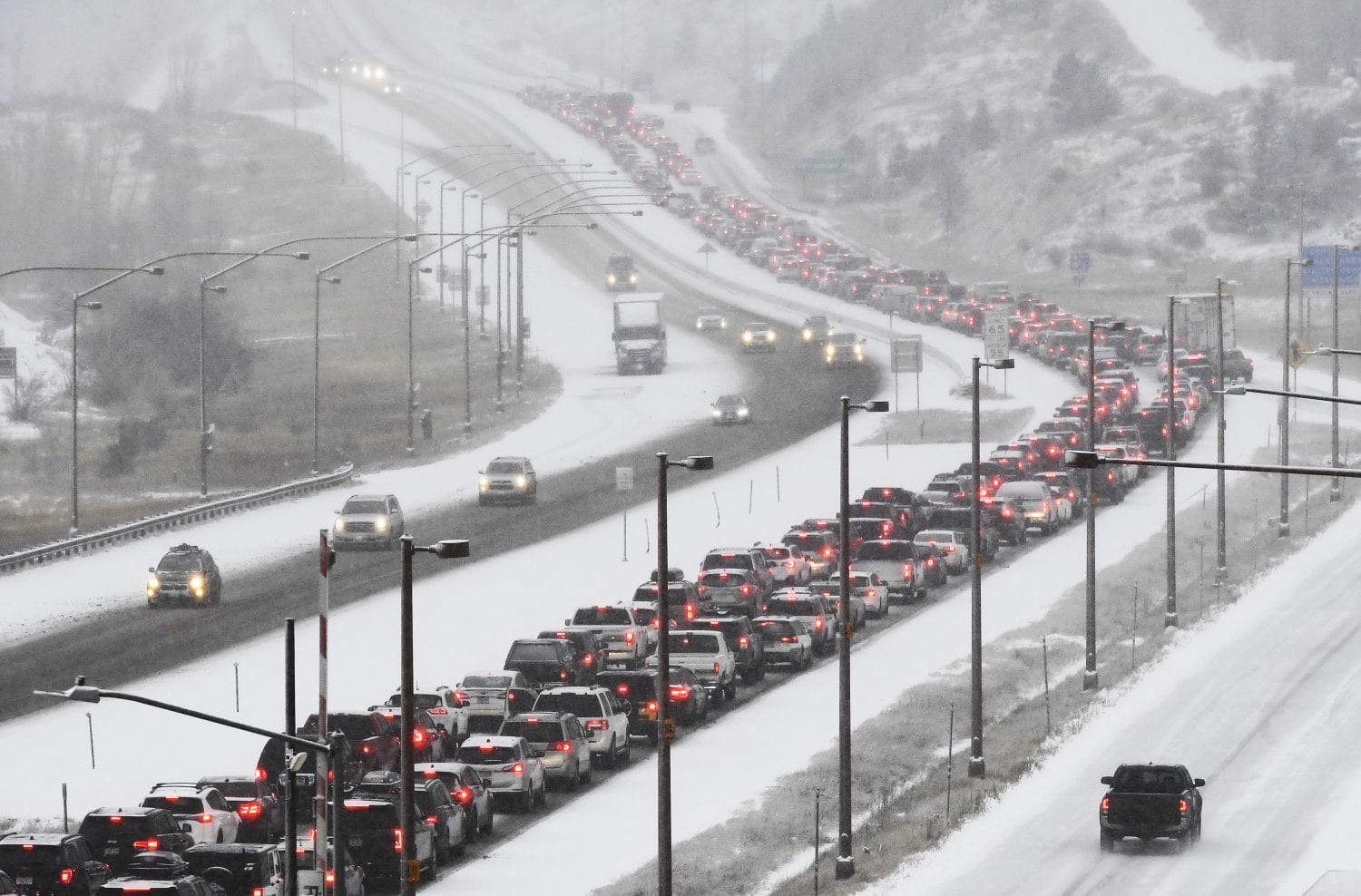 The amount of time spent in Denver traffic jams is expected to double over the next 20 years, according to an annual report on roadway congestion from the Denver Regional Council of Governments.
This is bad news for Denver-area skiers who frequently travel to ski resorts along the I-70 corridor, one of Colorado's most driven highways and home to many of the state's ski areas. By 2040 it may take twice as long to get to ski areas surrounding Denver.
The time that drivers can expect to lose in traffic delays is predicted to shoot up from a current 33 hours a year to 56 hours by 2040. And that only represents the average. Those who travel in the middle of rush hour on crowded routes already lose much more time, and their torment will only deepen.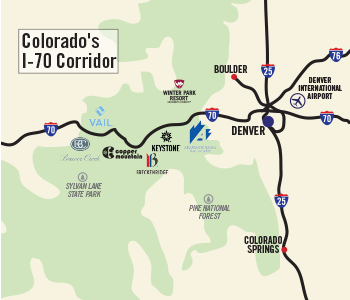 The miles of lanes in metro Denver congested for three hours or more a day is expected to nearly double by 2040, from 1,489 lane miles to 2,819.
The economic costs associated with those delays are expected to shoot up from just under $1.7 billion a year to nearly $3 billion a year by 2040.
So why is traffic getting worse? A lot more vehicles are on the road in metro Denver, and transportation investments haven't kept pace with population gains, according to Ron Papsdorf, director of transportation planning and operations at the Denver Regional Council of Governments.
Metro Denver's population has risen by 8% in the past five years and is expected to grow by a third, from 3.28 million last year to 4.37 million in 2040. More people moving to Denver means more skiers, meaning even more traffic to the mountain.