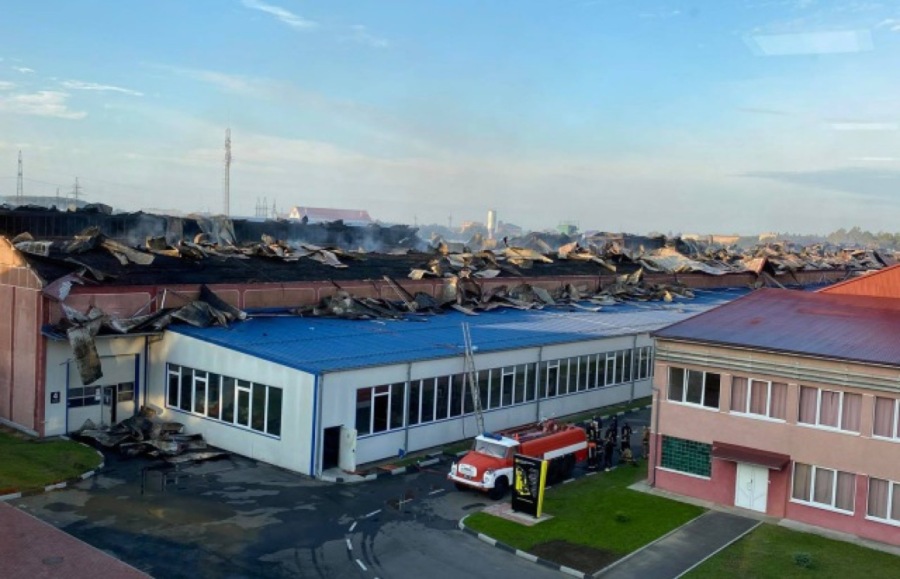 Europe's largest ski manufacturer just lost one of its biggest factories to a destructive fire. According to the State Emergency Service of Ukraine, a huge fire destroyed the Ukrainian home factory of Fischer Sports on Tuesday, Oct. 13.
Based in Mukachevo, Ukraine, Fischer Sports — which provides a quarter of the international ski market — based 85% of its manufacturing in the western Ukrainian city, local media reports.
"The roof of a one-story building of a production facility with a warehouse (total area of 20,000 square meters) at Mukachevo-based ski factory JSC Tyra caught fire at 02:00 Kylv time on October 12," an SES press release said. "SES units put out the fire on 9,000 square meters at 04:55 Kylv time."
Fischer Sports is one of the leading brands in Alpine skiing. Its global headquarters is in Austria where it was founded in 1924, but its largest factory was in Ukraine — until last Tuesday.
No one was injured in the fire and an investigation as to the fire's cause is currently underway by Ukrainian authorities, Planet Ski reports.
The company is associated with brand names such as Beskyd, Tysa, Scott, Stockli, Tecno Pro, Hagan, Rossignol, Alpina, Splitkein, and Tecno, Industrial Fireworld reports.
In 2017, the company's turnover reached 38 million euros and its net profit amounted to 3.3 million euros.
The loss of Fischer's Ukraine factory has massive financial consequences for the ski industry giant.