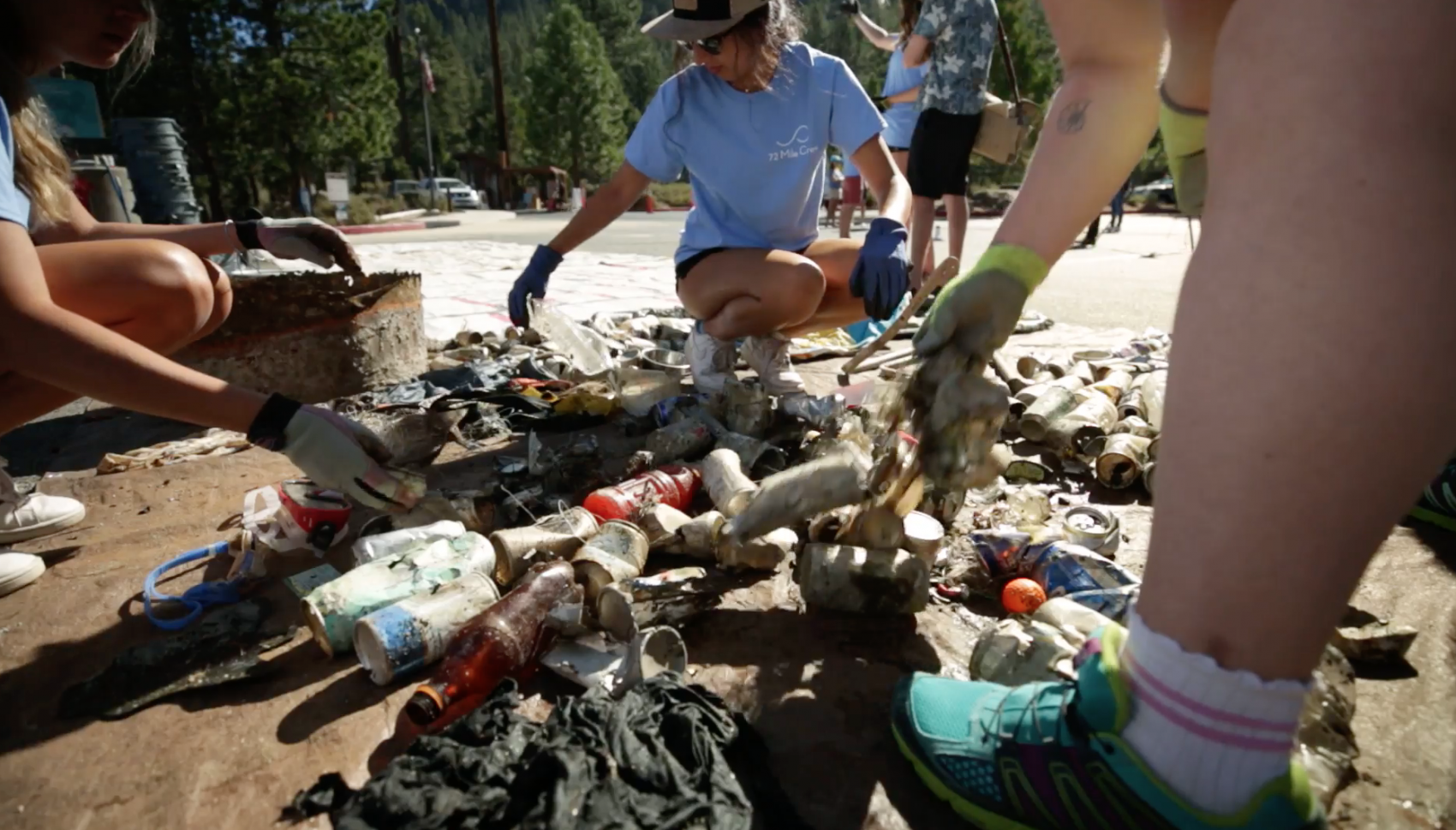 As an early kickoff to Earth Day 2022, Nevada Governor Steve Sisolak will be joined today by officials from the Nevada Department of Conservation and Natural Resources – along with staff and volunteers from Clean Up the Lake (CUTL) and project sponsors Tahoe Fund and Tahoe Blue Vodka – to celebrate the success of a historic initiative to remove underwater trash and other debris from the nearshore areas across the full Nevada side of Lake Tahoe.
Funded by multiple public and private entities, this unique partnership project perfectly captures the spirit of this year's Earth Day theme, Invest in Our Planet. Since 2020, the Nevada Division of State Lands has provided over $130,000 in Lake Tahoe License Plate proceeds from sales and annual renewal fees to help fund CUTL's cleanup efforts. Additionally, dozens of nonprofits and businesses have helped fund this important cause, including $150,000 from Tahoe Fund and a $100,000 donation from Tahoe Blue Vodka.
This tremendous undertaking is the largest-ever underwater clean-up effort at Lake Tahoe; in Nevada alone, CUTL's scuba dive team has removed nearly 13,000 pounds of litter. Along with removing submerged debris, the nonprofit group is currently working with scientists and environmental consultants to identify the most common types and sources of waste found in the lake to help inform litter prevention strategies and management solutions. Additionally, the team will be monitoring "litter hotspots" to help reduce the build-up of degrading materials and improve overall water quality. Collectively, these efforts are helping protect the lake's famous water clarity and natural environment, while enhancing visitor experiences for families and tourists at this world-class recreation destination.