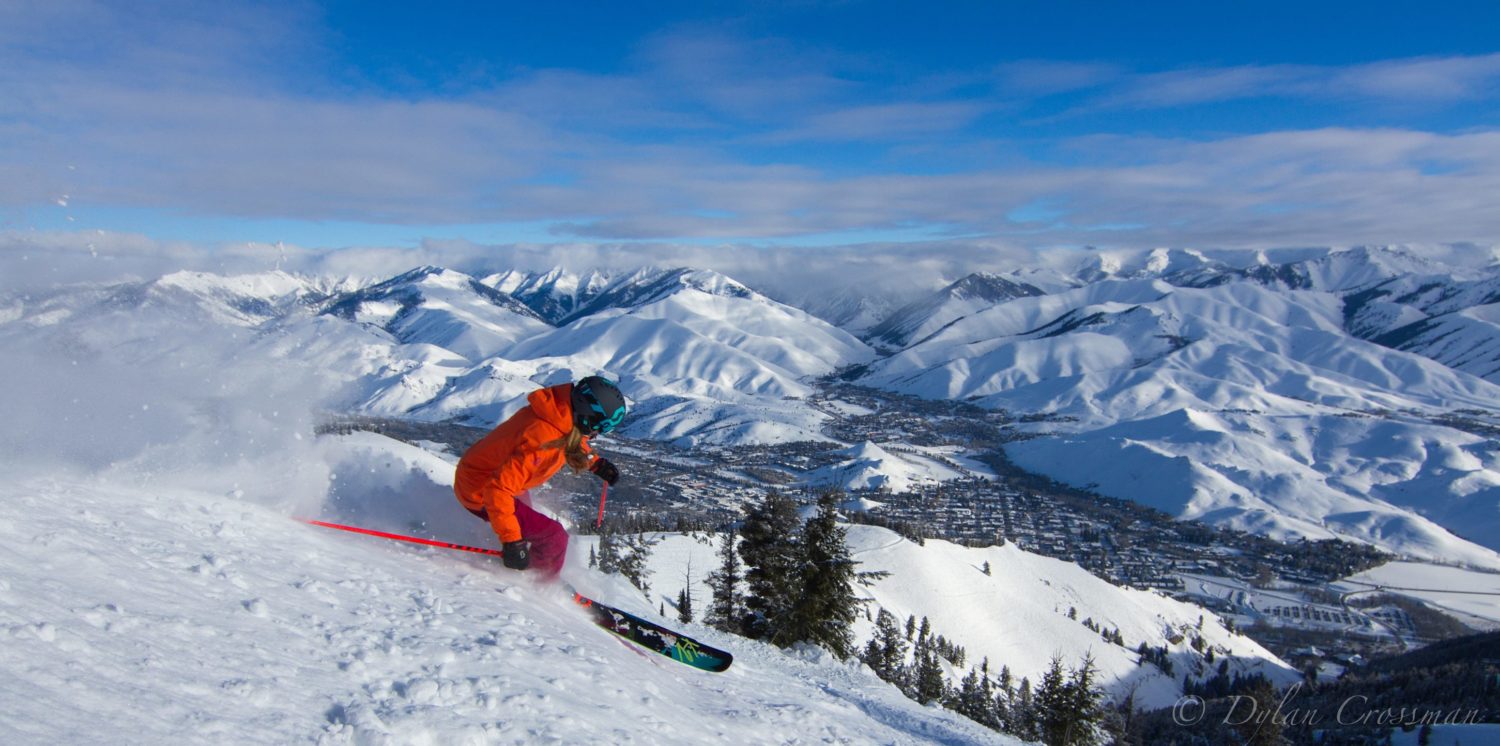 The 2018-19 winter season is off to a strong start this year at Sun Valley Resort, Idaho. After a solid Thanksgiving opening weekend, the colder temperatures, additional snow, and ideal snowmaking and grooming conditions have kept things right on schedule for more runs and lifts opening each week.
The Warm Springs side of Bald Mountain is opening with the Challenger lift running on Saturday, Dec. 8 at 9:00 am. Skiers and riders can expect fresh tracks that morning on Flying Squirrel, Lower Picabo, and Lower Warm Springs. Restrooms and ticketing services will be available until the Warm Springs Day Lodge re-opens on Saturday, Dec. 15 at 8:00 am.
The public is invited to attend the official 'grand reopening celebration' of the Warm Springs Day Lodge on Saturday, Dec. 22, 2018 at 11:00 am for the ribbon-cutting and hot chocolate chip cookies. Improvements include expanded seating, an enhanced layout, and a mountain-view bar with 18 stools and regional craft beers on tap. A new Konditorei Warm Springs will serve the organically-grown, locally-roasted coffee and house-made pastries that are local favorites.
Dollar Mountain is opening for the season on Saturday, Dec. 8 at 9:00 am with the three terrain parks, three lifts, and seven runs. Carol's Dollar Mountain Lodge opens at 8:00 a.m. with breakfast, snacks, lunch, and beverages.
Catch some free, live music during après ski at River Run Day Lodge from 2:30 p.m. – 5:30 p.m. with the Andrew Sheppard Band on Friday, December 7, and Piston Bullies on Saturday, December 8, 2018.
The Roundhouse is opening daily for lunch from 11:00 am – 3:00 pm on Friday, Dec. 7. Friday and Saturday evening dinners at The Roundhouse begin the following weekend on Dec. 14. Reservations are currently being accepted for dinner by calling the Sun Valley Guest Center at 208.622.2135.
Sun Valley Nordic Center
The Sun Valley Nordic Center opened for the season today with four groomed trails and over 7 kilometers of classic and skate skiing, along with 8 kilometers of snowshoeing trails. The Sun Valley Nordic Center Pro Shop will also be open until 4:30 pm. Check out the latest Nordic trails report here: https://www.sunvalley.com/nordic-report/
Winter Wonderland
The annual Winter Wonderland month of holiday celebrations starts this weekend with the Fashion Kick-off Party at the Brass Ranch on Friday, Dec. 7 from 5:00 pm – 7:00 pm. The following day is the Locals' Party in the Village from 1:00 pm – 4:00 pm with a visit by Santa, cookie decorating in the Boiler Room, the kids' train, and a scavenger hunt. www.sunvalley.com/holidays