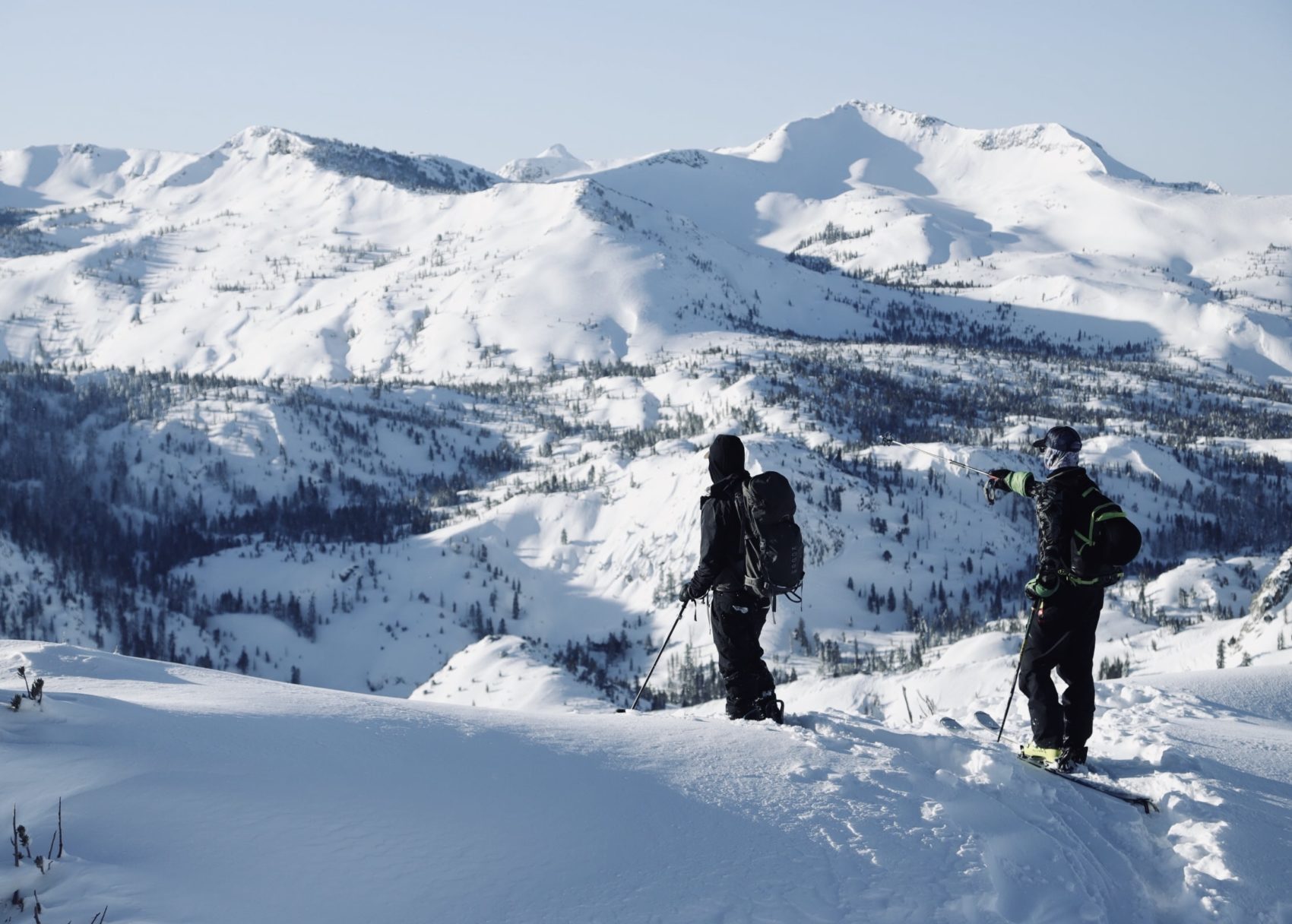 Brought to you by SCARPA Backcountry Week
The first question I ask myself while prepping to head into the backcountry is always, "what do I need to bring?" I start running through the mental checklist of my gear choosing quickly what I'd like to take. There are my essentials, the gear I never leave the house without which includes everything to keep me alive and healthy. After that, it becomes a question of efficiency. Is it worth the weight?
The answer to that question changes from day to day and person to person. If you were to take a look into your friend's backcountry pack I would imagine the contents would be much different than yours. It's not that any one combination of gear is better or worse than another but the combination of gear you choose to bring with you does determine some level of your happiness and success.
My backcountry pack has just enough gear for most situations but is still light enough to be quick and efficient. Finding that happy medium between not enough gear and too much can be hard without time and experience. The question of "is it worth it?" might not be answered until you really need it and don't have it or you went an entire season taking it with you and never used it.
To help you work through this process I've written up a list of what's generally in my backcountry pack and works for me.
The Essentials
These are the items I'll never leave the house without
Beacon – Not just a beacon but also one with full batteries.
Probe – You never need it until you really need it then it's vital. Probes are also great for checking snow depth quickly or probing landings.
Shovel – Your best friend in an avalanche rescue or if you're a snowmobiler in the deep stuff. I really like an extendable shovel with a larger blade for more leverage. It's also a good idea to test out your shovels connecting system in cold and icy weather to find one that always works. Quite often I've seen pin systems in shovels freeze up and malfunction.
Facemask or Buff – A buff is extremely versatile and light so I'll always bring two.
Sunglasses – Ever try touring with your goggles on? Sunglasses are best for the uphill as the won't fog up and get itchy as your goggles will.
Extra Goggle Lens – Regardless of the weather I'll have two lenses with me. If one breaks or fogs up your day could be ruined. For how light an extra lens is there's no reason to not bring one if you have it.
Extra Skin Clip – After losing the tail clips on my skins multiple times I've finally decided to always have an extra. Small, light, easy to stash and will save your day when you lose one.
Toilet Paper – Always. You'll be glad you brought it.
Ski Straps – You can use ski straps for more than just strapping skis. Fixing bindings, holding skins on, sealing a backpack, as a tourniquet, as a buckle for boots and fixing gear to packs are just a few. Light and easy to pack these are a no-brainer.
Touring or Extra Gloves –Call me a baby but cold hands will ruin my tour. A thin pair for the uphill and a warm pair for riding and during downtime.
Water and Fuel – To keep you alive. For more info on proper backcountry fueling check out our recent article https://snowbrains.com/how-to-eat-your-way-into-a-bigger-faster-longer-day-in-the-backcountry/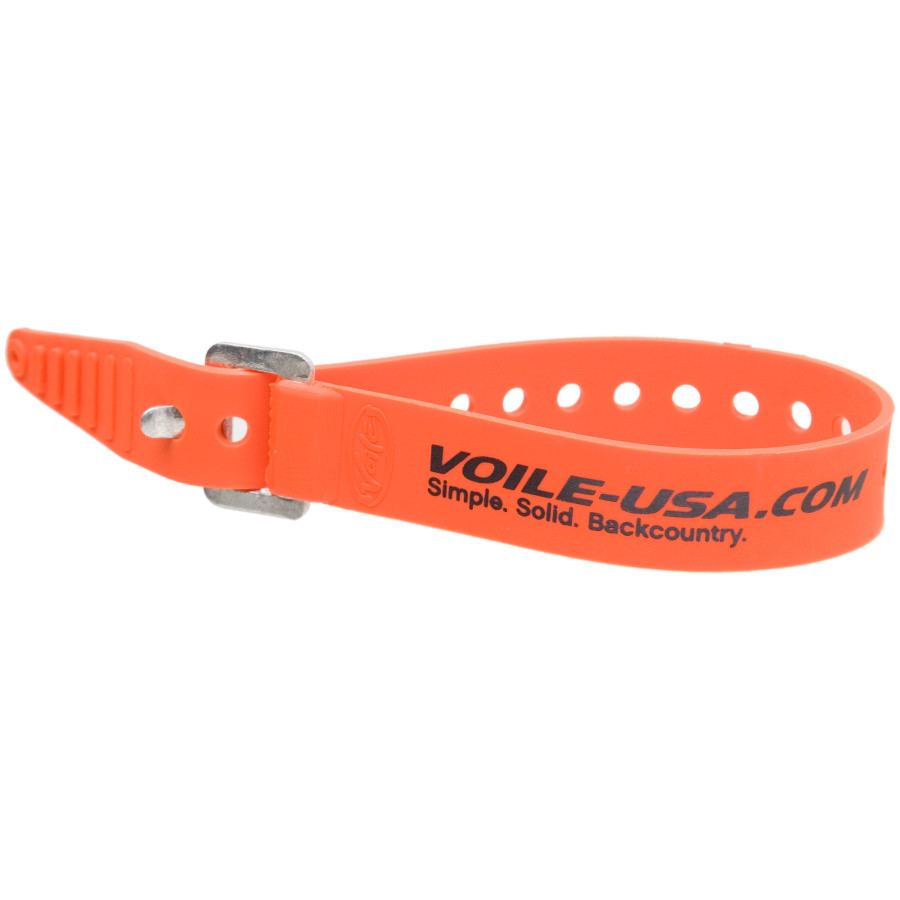 My Most Common Extras
I don't always bring these with me but you'll find them in my back more often than not
Communication – Once I started using radios it's become hard to leave them at home. Everything becomes easier when communicating with your entire group is one easy click away. In the event of a serious injury or avalanche, accurate communication with your group is essential. A speaker/mic attached to your shoulder is a nice addition. Backcountry Access is the crowd favorite as their radios are built for the snow but you can always purchase a non-winter specific version from companies like Motorola or BaoFeng.
First Aid Kit – I rarely use it but the peace of mind that comes with having a small kit is worth the extra weight.
Lighter – Because, always.
Duct Tape – Tell me something Duct Tape won't fix? Take a roll and wrap a few feet around one of your poles so you'll never be without it.
Topo Map – Unless I'm fully confident in knowing the area's terrain I'll have some sort of topographic map with me. Most are waterproof and easy to stash in your pant or jacket pockets. Sometimes it's simply a screenshot to my iPhone if I'm not worried about battery power.
Compass or SmartWatch – To go along with your topo map you'll need to know the direction. Without the need for a battery a compass will never fail you as a smartwatch can but for a single day tour either will be fine. I really enjoy my Suunto Spartan and Traverse watches for accurate GPS. I can also record my day tracking distance, elevation, speed, sunrise and sunsets, incoming weather and a host of other metrics.
Sunscreen or Zinc – For those sunny California days. The snow can enhance the suns effect on your skin so always keep skin covered or use a quality sunscreen or zinc product.
Baseball Hat – Or any hat other than the one I'll be skiing in. I like to keep my beanie I use for skiing warm and dry inside my pack on the ascent. A baseball cap helps shade the sun and is super breathable keeping me from sweating and overheating.
Ultra Light Down Jacket – Not so often in the warm California sun but just about anywhere else I'll stuff a lightweight down jacket to the bottom of my pack to keep me warm in case of an emergency or weather change. Companies like Mountain Hardware, Patagonia and The North Face all make ultra light and ultra packable jackets that weigh only 10-14 ounces and fit nicely into any pack.
Multi-Tool and Knife – I hate the extra weight of tools but sometimes it's worth it. For a longer day or when I know I may be far from help, a small tool and knife will be in my pack. The tool to fix my boots or bindings, the knife in case I find myself in a fight with a bear or baby Yeti.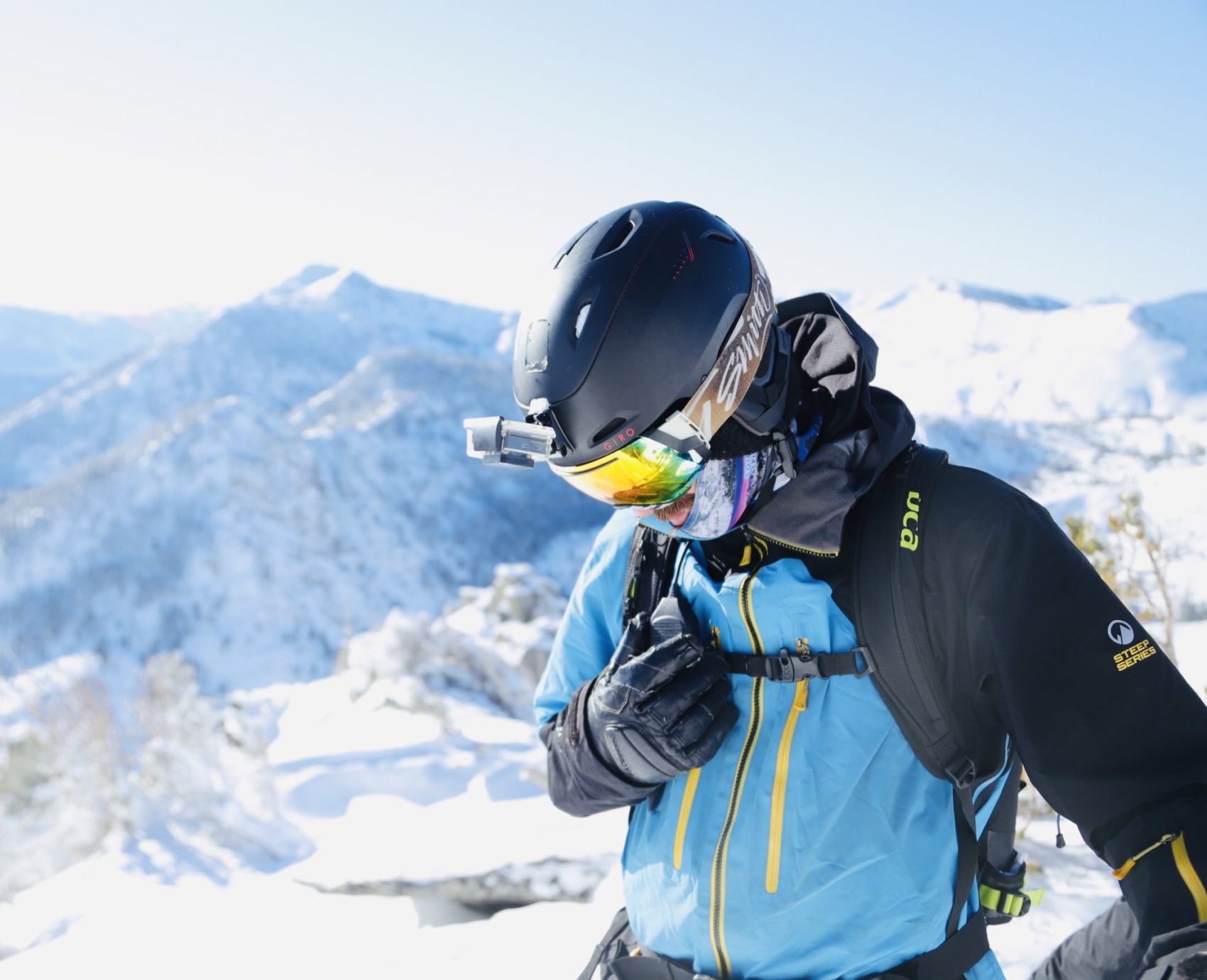 On The Bigger Days Or If I Don't Mind The Weight
Depending on who you are you may never use these or, you might not leave the house without them
GPS Tracker or SAT Phone – For years I carried with me a Delorme InReach Satellite tracking devise and phone until I lost it and I'm surprised I haven't purchased a new one yet. For the multi-day trips, they allow up to the minute online tracking of your location and communication to the outside world in the absence of a phone signal. Garmin and SPOT are two popular brands with a lower price tag of under $300. Highly recommended for any backcountry enthusiast on multi-day adventures or traveling far from cell service. A one-button emergency function can call for help instantly.
Camera and Extra Batteries – If it's not on camera did it really happen? GoPro or a fancy DSLR just don't forget the extra batteries, as they don't last long in the cold.
Headlamp – If you plan on early mornings or late evenings a lightweight headlamp is easy to pack and increases travel safety.
Crampons – Don't let hard snow and ice conditions stop you from traveling safely through the mountains. They take up space and add weight but can be essential on days where the terrain is demanding.
Ice Axe – Safety going up, safety going down. Most packs have an external latching system for an ice axe allowing easy access. If you own one you probably know when you'll be needing it
Guide Tarp – For shelter, emergencies and evacuating an injured person. Wrapping an injured person in a tarp will be useful if you don't have access to a rescue sled.
Hand warmers – Small, lightweight and easy to pack. I often use these to keep cameras batteries warm more than my hands. Also great in an emergency situation to keep warm or if the weather changes drastically.
Airbag – Don't get me wrong I love my airbag but I don't always use it. It's heavier, harder to pack and doesn't feel as good while skiing as my smaller non-airbag pack does. If there's a good amount of recently fallen snow or heavy winds I'll use it but I've seen in both myself and in others a false sense of security that comes with wearing one. These items can be incredible lifesavers but don't let having one make you feel unstoppable.
Avalung – Designed to drastically increase your fresh air supply in the event of a burial.
What you choose to bring into the backcountry is entirely up to you. It's your pack, it's your weight, and it's your happiness. If you find yourself constantly battling over pieces of gear just as yourself one question, does it give you peace of mind? Yes? Then take it.
What's in your backcountry pack?
Alex K