Double amputees Travis Strong and Mandy Horvath made it to the summit of Pikes Peak in Colorado Sunday, the culmination of three grueling days climbing the 14,115-foot peak on their hands.
The pair, who call themselves the "Legless Legends," documented their incredible journey live on Facebook.
Veteran Strong lost both of his legs to a roadside bomb during one of his tours in Iraq. Horvath, who had summited the peak previously, lost her legs in a train accident.
"It takes one step at a time or one hop at a time," Strong said in a video. "Just because you don't have legs, you can still go out and do whatever you want to do. It may be a little different, but you can still go out and do it."
The hike was to spread awareness for veterans and first responders who need help.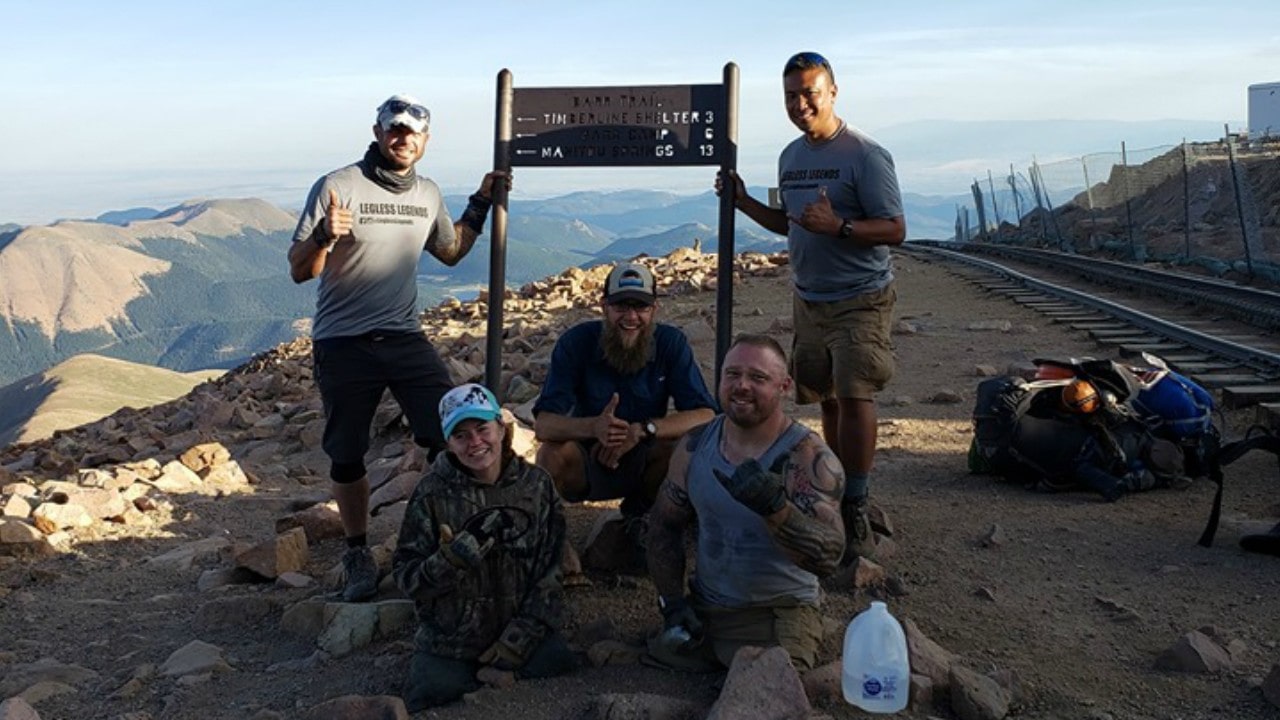 So, what's next? The pair are planning a trip to New York in September to compete in the Tunnel to Towers 5k to honor the memory of all the lives lost on September 11, 2001.
Proceeds from that event will help to support programs benefiting first responders and catastrophically injured service members.