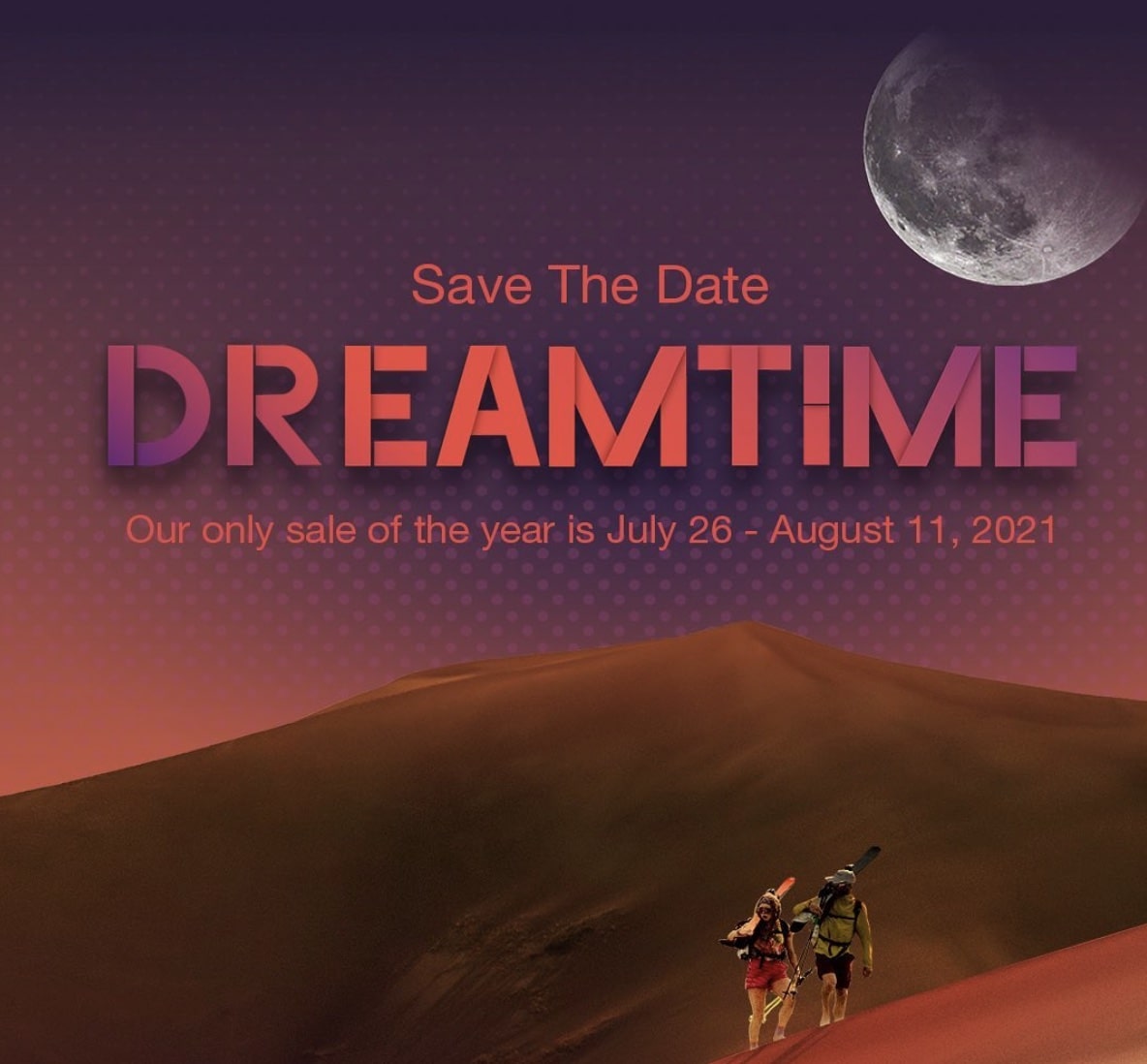 Today marks the beginning of one of the ski industry's most highly anticipated sales events of the year: Dreamtime. It's run by DPS Skis, the Utah-based ski manufacturer, and remains the only time of the year you can get their illustrious (and quite costly) skis for a discounted price.
Dreamtime has been held every year since 2012. It usually marks the middle of summer when people start thinking about skiing again.
"It's a time for dedicated skiers around the globe to get lost in heat-induced daydreams of cold smoke, build your perfect quiver and visualize how your body and equipment will work in unison when the snow begins to fall again." — DPS
At this year's sale, you'll find a range of DPS's high-end powder and all-mountain skis, including special edition Pagoda Tour skis that will only be available during Dreamtime 2021. New DPS/ATK touring bindings will also be featured in the sale, as well as gloves and other DPS skiing equipment.
DPS is well-known in the ski industry for producing top-of-the-line equipment. Their price points are high, but for good reason. They develop and implement the most advanced technology in their pow-specific skis, which allows for performance of the highest degree. If you're a powder-hound, this might be the perfect chance to nab a pair of these high-end skis with a slightly lower price tag.
The Dreamtime sales event will last until August 11th. You'll find reductions of up to $200 on 2021/22 skis and $100 on grom skis. All accessories, including DPS's own high-performance wax, Phantom, are 15% off. DPS has urged interested buyers to get in contact with their expert ski fitters as quickly as possible, as stock doesn't last long. More details can be found on the DPS website.