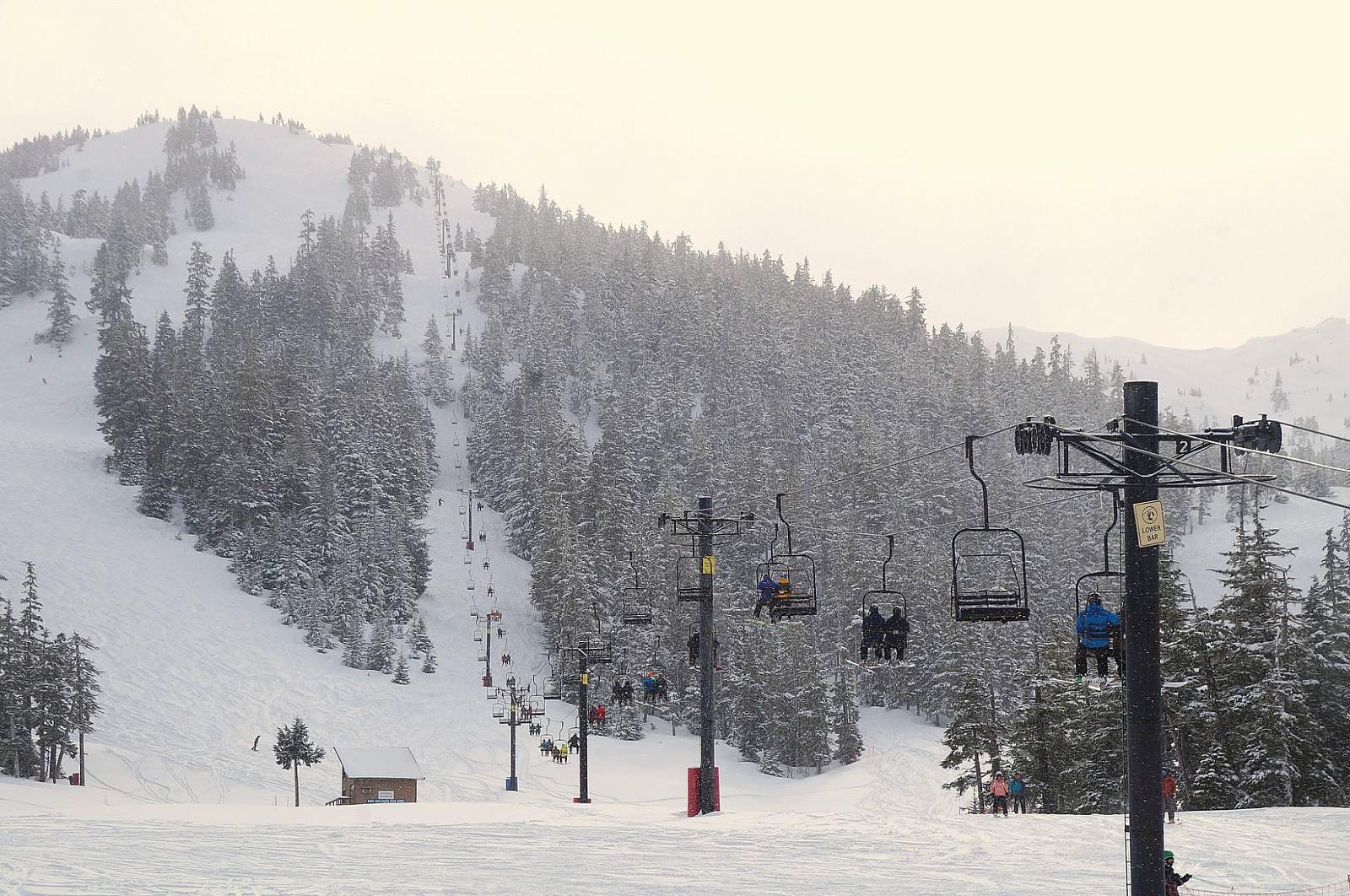 Brought to you by Travel Juneau 
Eaglecrest Ski Area in Alaska wants to replace one of its old chairlifts with a new aerial gondola. Well, a used one actually.
Ski area executives at the Juneau-area ski resort are asking city officials for $2 million to buy a used aerial gondola system that could operate in the winter and summer, KTOO News reports. Acquiring a used gondola could save Eaglecrest tens of millions of dollars compared to buying one new. KTOO News reports that if Eaglecrest were to install a used gondola system that could run in both winter and summer, it would help further a development plan to drive summer cruise ship visitors to the resort, thus eliminating the need for local taxpayer support to operate the ski area.
Officials at Eaglecrest want the Juneau Assembly to act quickly before the current opportunity vanishes to purchase the gondola system they're considering, KTOO News reports. Eagelcrest General Manager Dave Scanlan said opportunities to buy used gondola systems like this one are very rare. The one Eaglecrest is looking at is currently on the market in Austria and is still in use, but will be up for grabs in April of this year once it is dismantled and replaced by the Austrian ski area, according to what Scanlan told KTOO News.
"So we have a short window to secure this lift before it goes to another buyer, or has a different fate," Scanlan told KTOO News.
On the blog: @SkiEaglecrest Details Gondola Proposal https://t.co/K2IgsiaH2x

— Lift Blog (@liftblog) February 22, 2022
If approved, there will be lots of planning and negotiating as to how exactly to use the gondola system. One idea would be to replace Eaglecrest's Ptarmigan chairlift, which was also bought used and has been operating since the ski area opened in 1975. The gondola could also be used as an additional lift that runs to the top of the ridge, which would make the terrain more accessible in the winter, according to KTOO. If Eaglecrest ends up buying the used gondola, it would also greatly expand the ski area's summer activity capabilities.
Time will show whether or not Eaglecrest will be able to cash in on this opportunity or not. If you'd like to weigh in, you can email the Juneau Assembly. The Assembly plans to take public testimony on Feb. 28 before its final vote on the gondola purchase. The Eaglecrest Summer Operations Task Force also plans to meet to discuss it at 6 p.m. Tuesday, as reported by KTOO News.