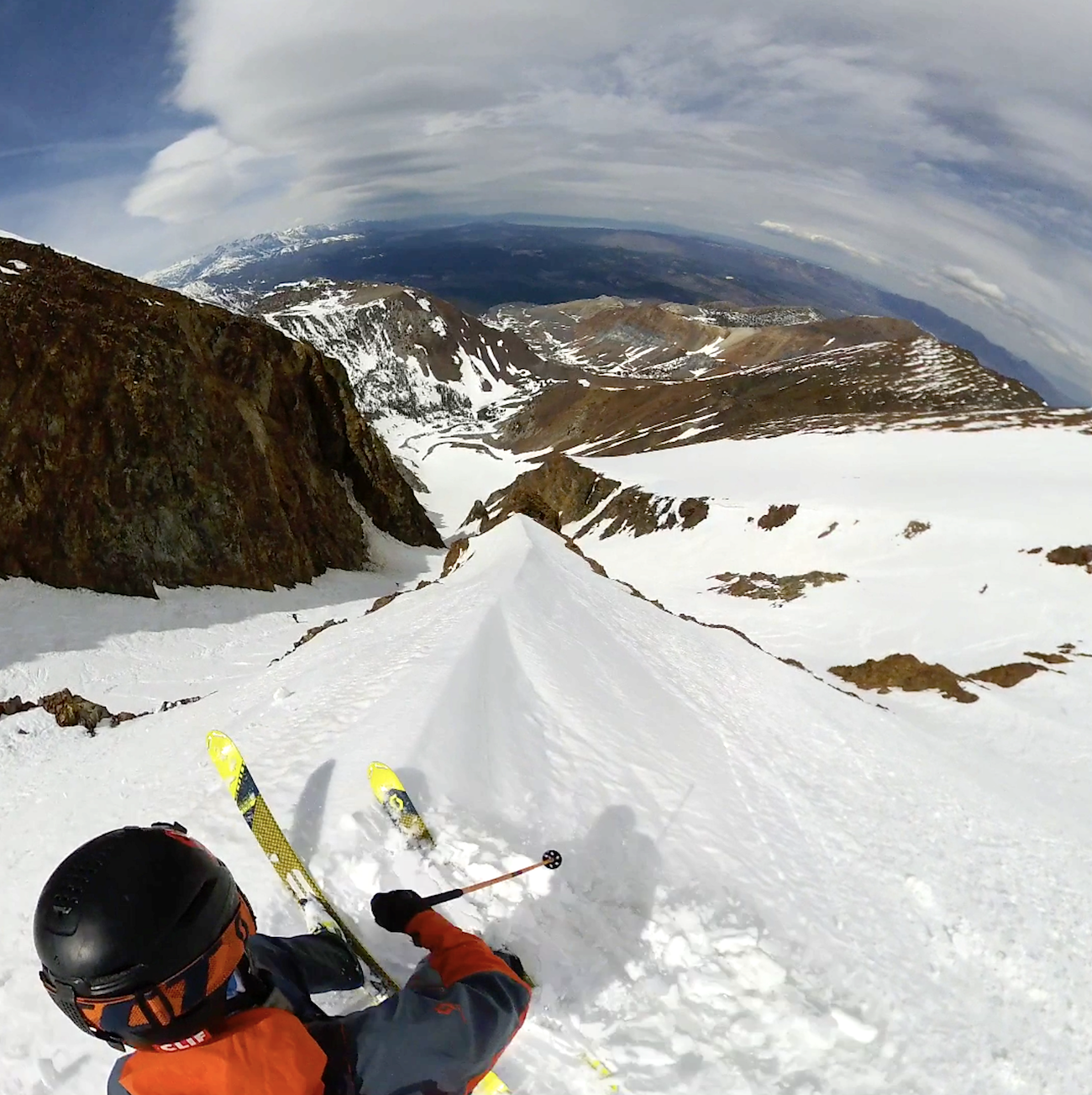 Report from May 14th, 2019
Yesterday morning, we decided to go for a long walk up Blood Couloir on 12,558′ Blood Mountain near Mammoth Lakes, California.
Bloody is a verified classic – especially since it's in Chris Davenport's "Fifty Classic Ski Descents of North America."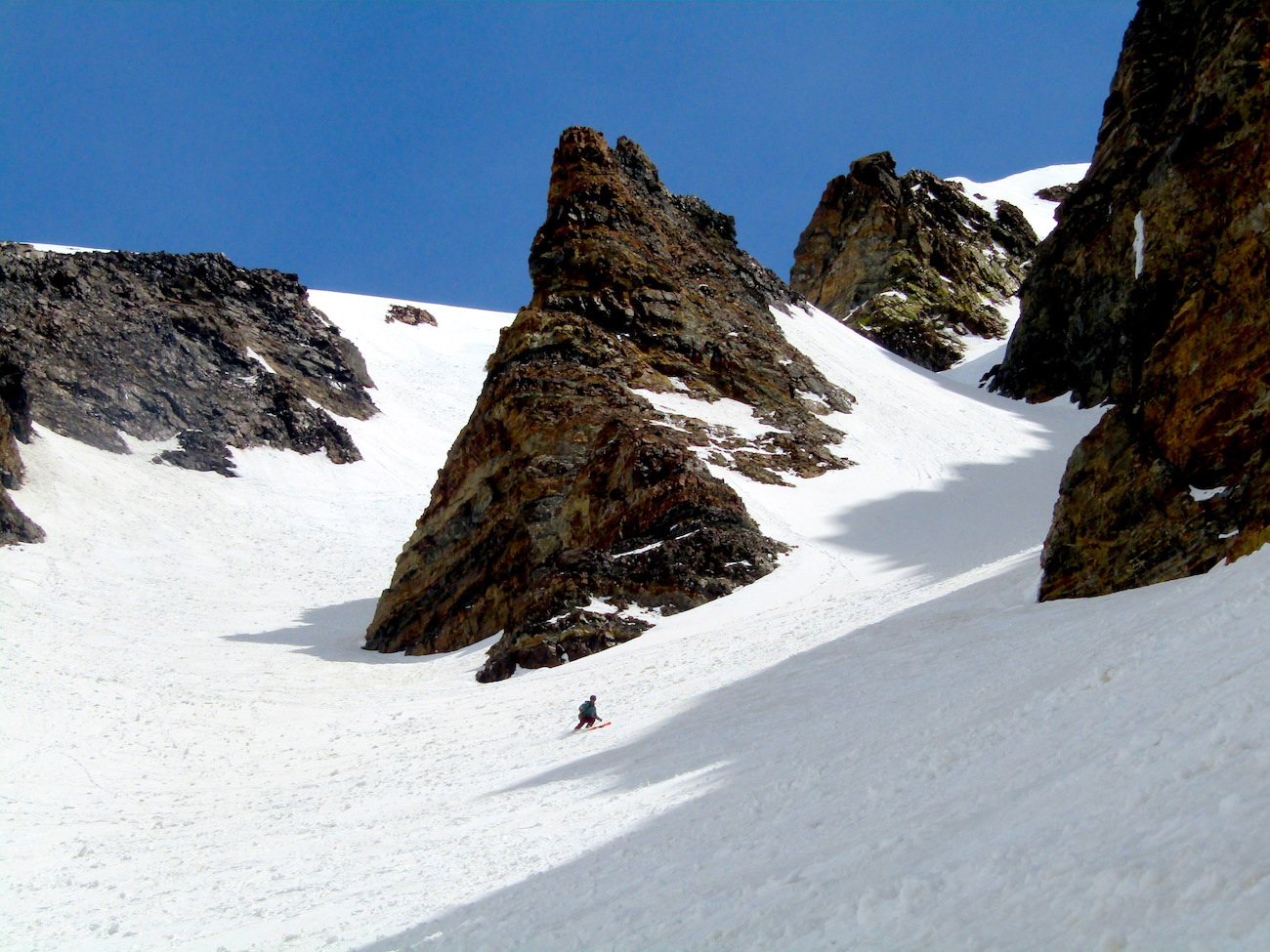 We started as low as you can possibly start on that climb which made for a long day.
8 hours car to car…
5,300-vertical-feet and 14 miles round trip.
We started out on the dirt road that leads up to Bloody and we were on dirt for about 90 minutes before switching to skis and skins.
Once we got on snow, it was a very straightforward climb up a valley for a bit then straight up Bloody Couloir.
The climb was smooth with skin-able snow for the entire climb except for the last 45 minutes of bootpacking.
The day was stunning with lenticular clouds, warm temps, and light winds.  
We dropped in to warm, somewhat tricky snow that got better with every turn.
By the time we exited the chute on the large apron below, the snow was perfect corn and you could open it up and ski fast.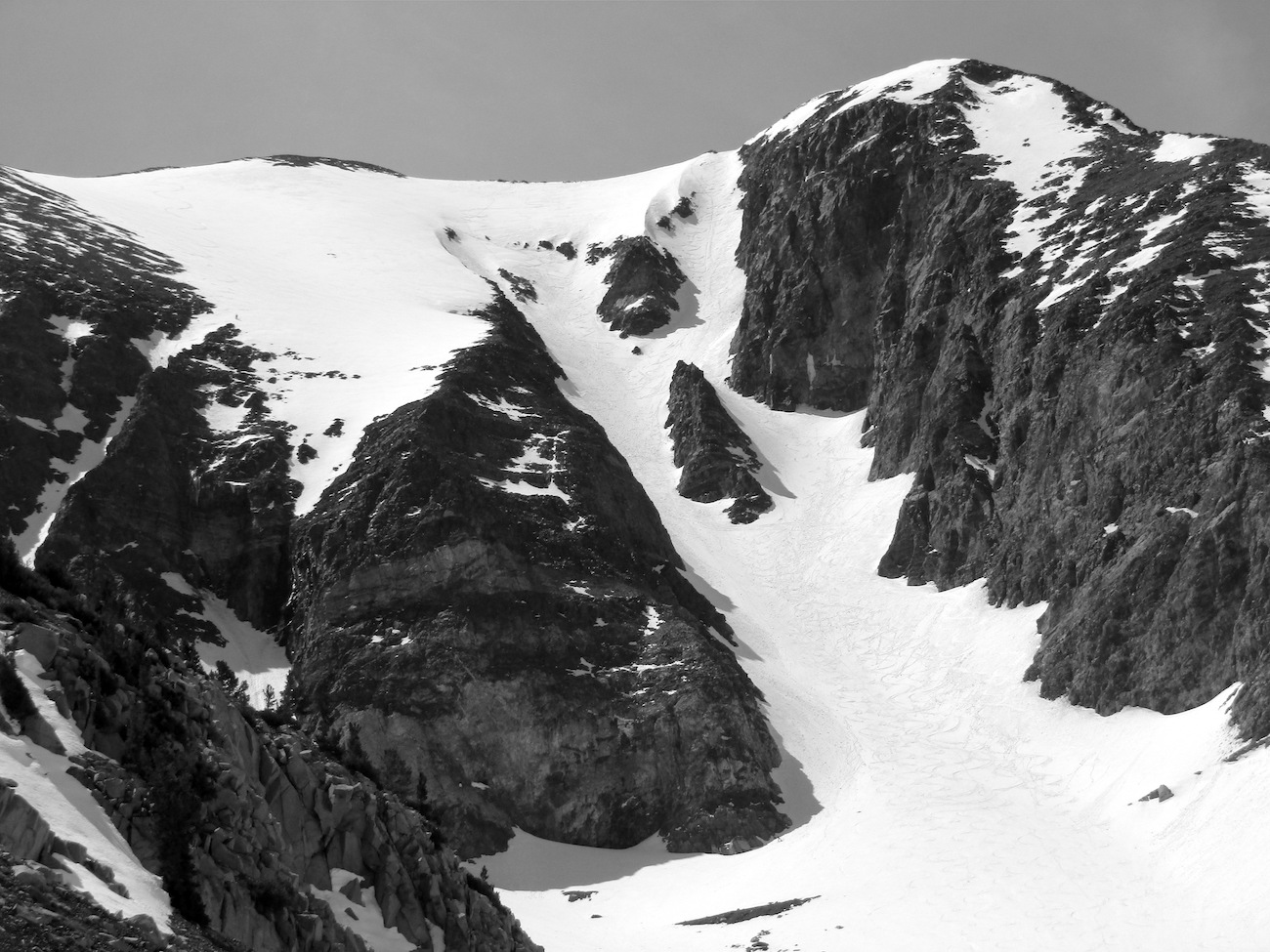 The apron was the highlight for me.
We skied down the drainage and were able to stay on snow a long way down (see map below).
We had to walk on the road to get back for about 45 minutes for a total of about 2 hours and 15 minutes of dirt walking for the day.
We rolled back into camp, washed ourselves in a -35ºF stream, then rolled into town for pizza, beer, banter, and the Warriors game.
Back in camp, we drank hot tea around a roaring fire telling stories and lies until midnight.
Yesterday, was a spectacular day in the Eastern Sierra.
NOAA has issued a Winter Storm Warning for the Eastern Sierra that is calling for up to 2-Feet of snow Thursday/Friday…
If you're interested in skiing the California Backcountry, please contact Alpenglow Expeditions for a guide and all the local knowledge.
PHOTOS: