Report from June 5th, 2019
After yesterday's scary icefall in North Couloir on Mt. Emerson, CA we decided to go hit the monolithic chutes of Tioga Pass, CA today.
We cruised up Ellery Bowl in about 1.5 hours, walking across the Dana Plateau, and peeked into the Power House Chutes.
The views from the rim of the Dana Plateau were simply spectacular today with puffy clouds, a glassy Mono Lake, gorgeous Sierra granite, and plenty of blue skies.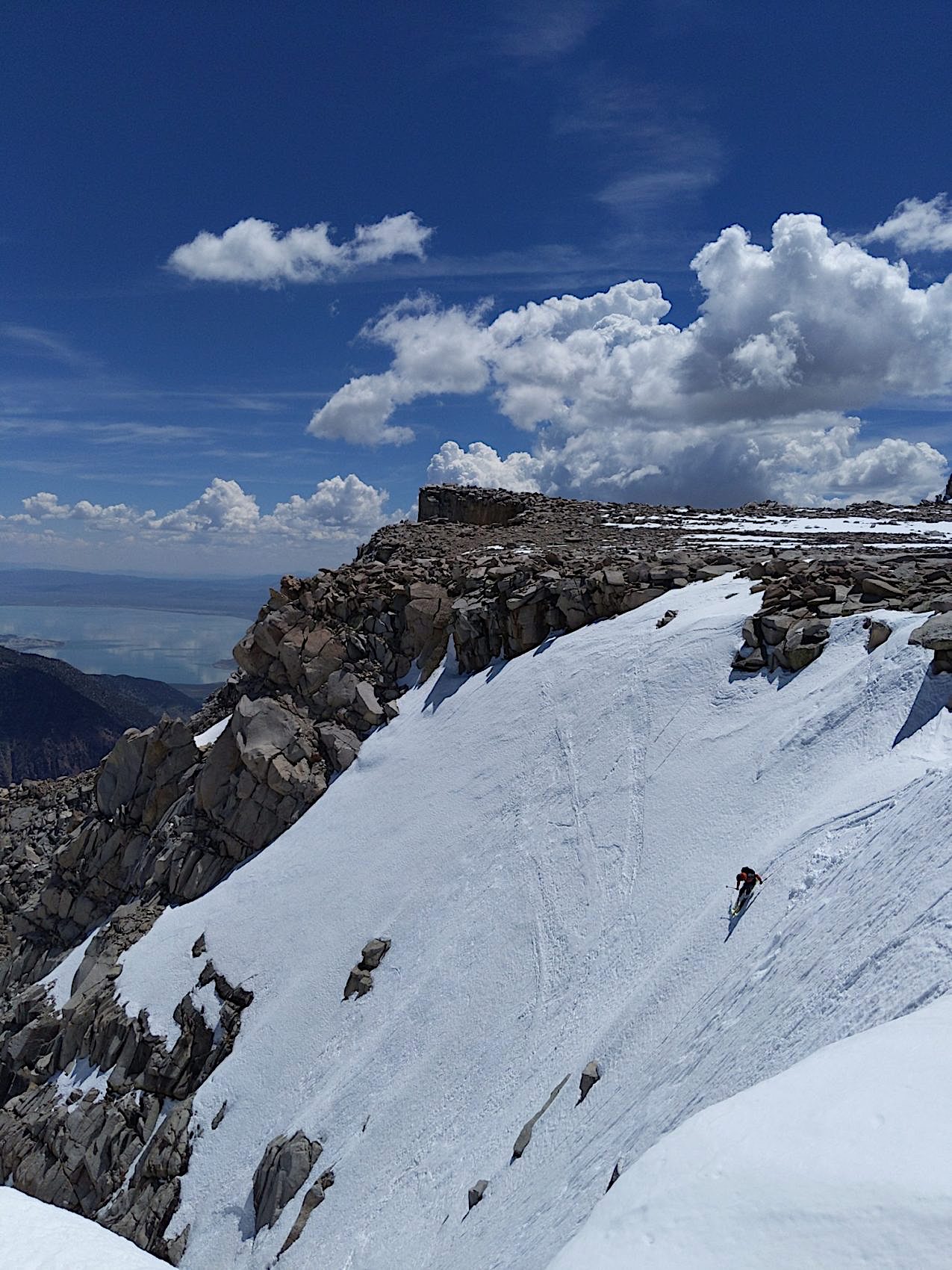 We rolled up to the Power House Chutes thinking:  "These will be mellow"
We were wrong.  
These chutes are steep, aesthetic, and violently fun.
We skied the steep upper section and loved it.
We then skied the lower section and the snow was even better and we really loved it.
We cruised down the long tongue of snow that leads damn near to the car.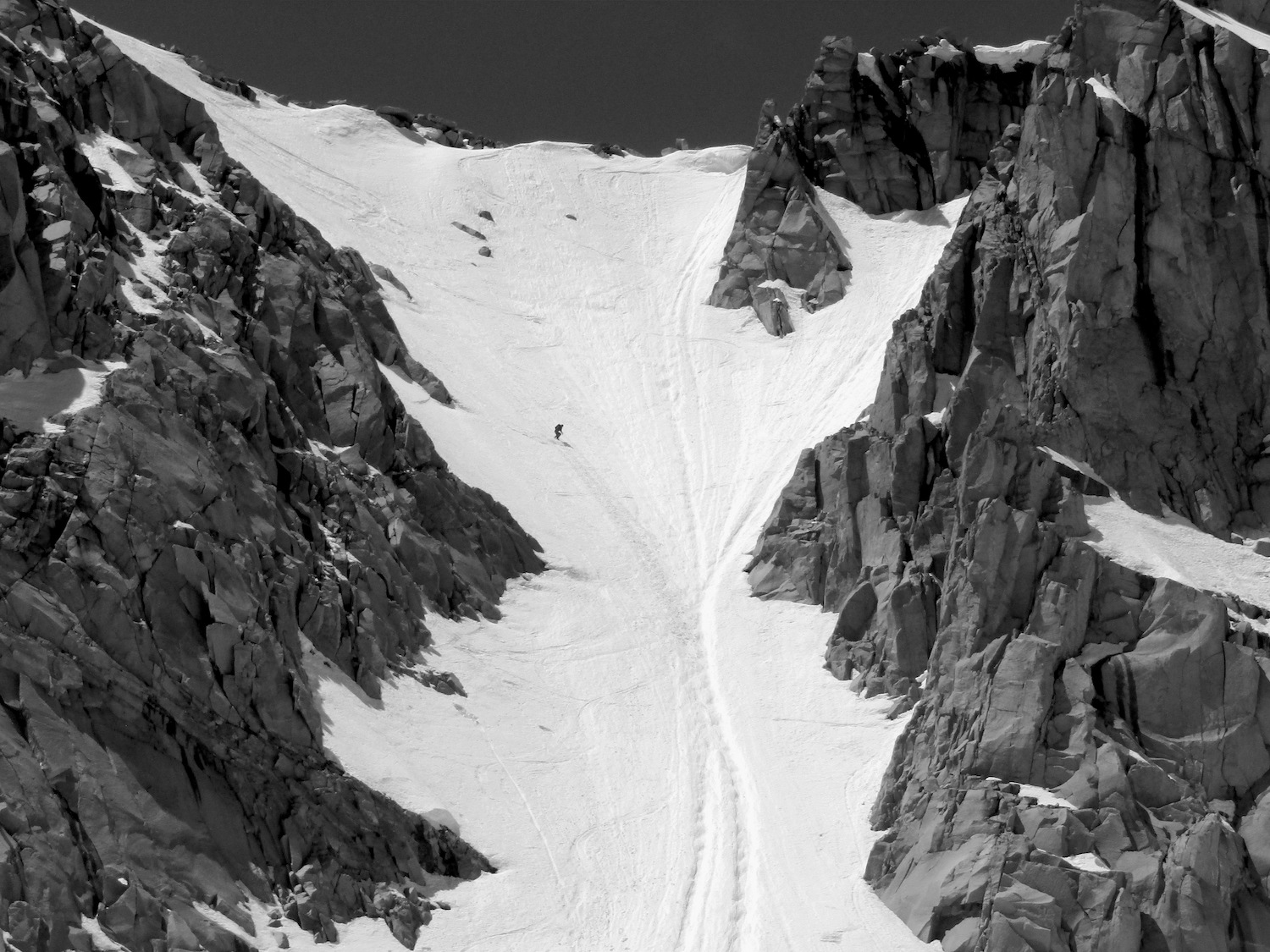 We'd left a car at the Poole Power House and it was only 20 minutes of easy walking to get from where we took off our skis to the car.
Today was a fantastic day.
If you're interested in skiing the California Backcountry, please contact Alpenglow Expeditions for a guide and all the local knowledge.
RECENT EASTERN SIERRA REPORTS:
June 4th: Eastern Sierra, CA Backcountry Report: 12,500′ North Couloir of Mt. Emerson
June 2nd: Eastern Sierra, CA Backcountry Report: The Third Pillar Chute | Tioga Pass, CA
June 1st: Eastern Sierra, CA Backcountry Report: 1″ of Snow in 20-Minutes at 12,300′ in Zebra Chute
PHOTOS: