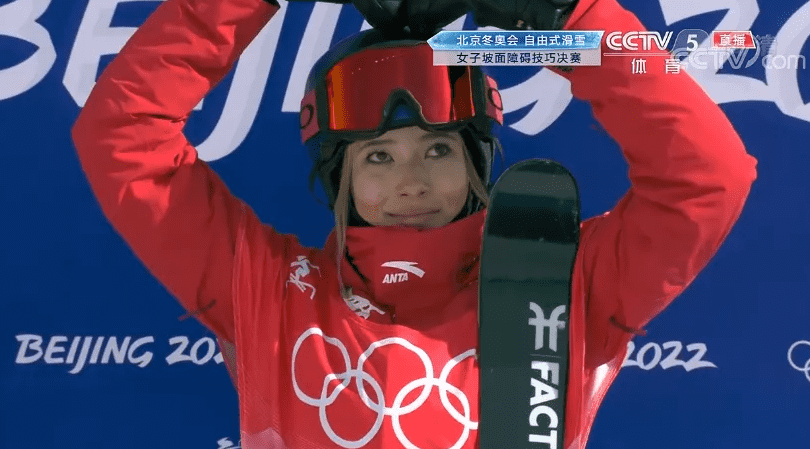 18-year-old Chinese freeskier Eileen Gu took silver in the women's slopestyle event yesterday after winning the big air event earlier at the Beijing 2022 Winter Olympics.
Switzerland's Mathilde Gremaud took gold and Estonia's Kelly Sildaru bronze.
Gremaud fell on her first run, but raised the bar with an 86.56 score in her second run, taking her into first place. She fell on her final run, meaning 86.56 was the score to beat.
Gu's final run almost topped Gremaud's, but the judges put Gu 0.33 points short of first place.
Team USA's Maggie Voisin finished fifth with a score of 74.28 from her second run.
Next up for Gu is the halfpipe, which begins on Wednesday. She is the favorite to add gold to her medal collection.
American-born Eileen Gu won gold last week becoming the first woman to win the Olympics' inaugural freeski big air event.
Gu, 18, who grew up in San Francisco, CA, chose to represent China in 2019 as her mother is from China.