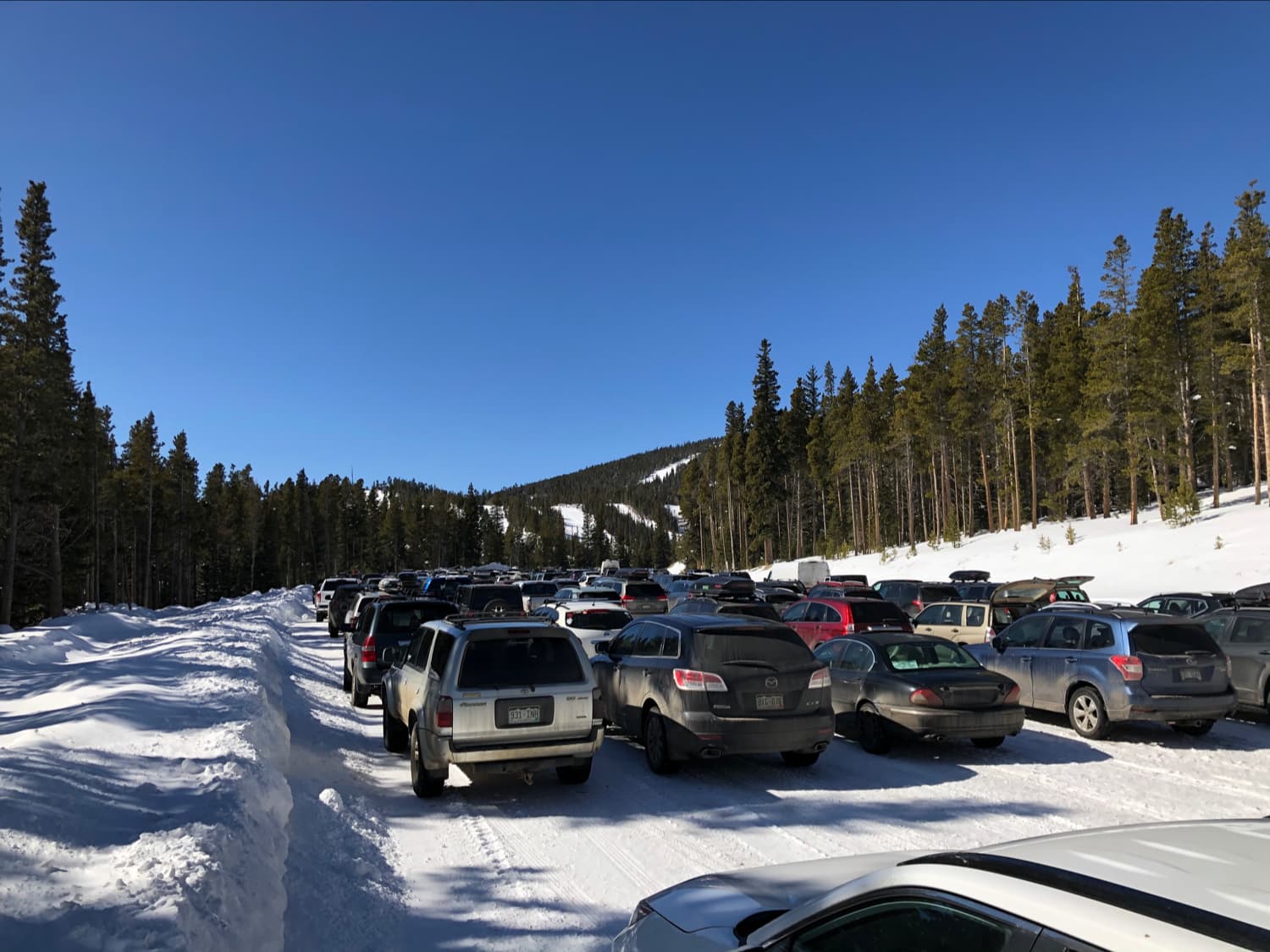 As a COVID-19 safety measure during the 2020/21 Winter Season, Eldora Ski Resort, CO, instituted a parking reservation system to manage visitation. There will be no reservation system this winter––but there are some major parking changes planned.
New for the 2021/22 Winter Season, Boulder County is requiring Eldora to charge single-occupancy vehicles a $10 fee on weekends and holiday periods, in accordance with the County's sustainable transportation priorities and Eldora's Play Forever sustainability philosophy. This fee is a condition of the approval Boulder County granted to Eldora's parking expansion plan, which is slated to begin during the summer of 2022.
Fees collected from SOVs will be invested in Eldora's Sustainable Transportation Program, which includes free RTD bus tickets and free Justice Center shuttles on certain dates. For details on Eldora's free bus and shuttle offerings, please see the Sustainable Transportation Program section below.
Beginning on December 18, this fee will be collected on-site, at Eldora, on all Saturdays, Sundays, and holiday periods.
The westernmost section of Eldora's parking lot, known as Elk Lot, will be reserved for vehicles with three or more people. HOVs may park there on a first-come, first-served basis. The HOV parking zone provides convenient access to the chairlift and Eldora's lodges. When the HOV zone is full, HOVs will be parked in any available space elsewhere in the lots. If you are coming from Boulder or greater Denver, please use the Facebook carpool forum to meet up with other skiers and riders in one of Boulder's many free weekend parking spots. Along with the new $10 SOV parking fee, the HOV parking zone is required by Boulder County as a condition of Boulder County's approval of Eldora's planned parking expansion, slated to begin during the summer of 2022.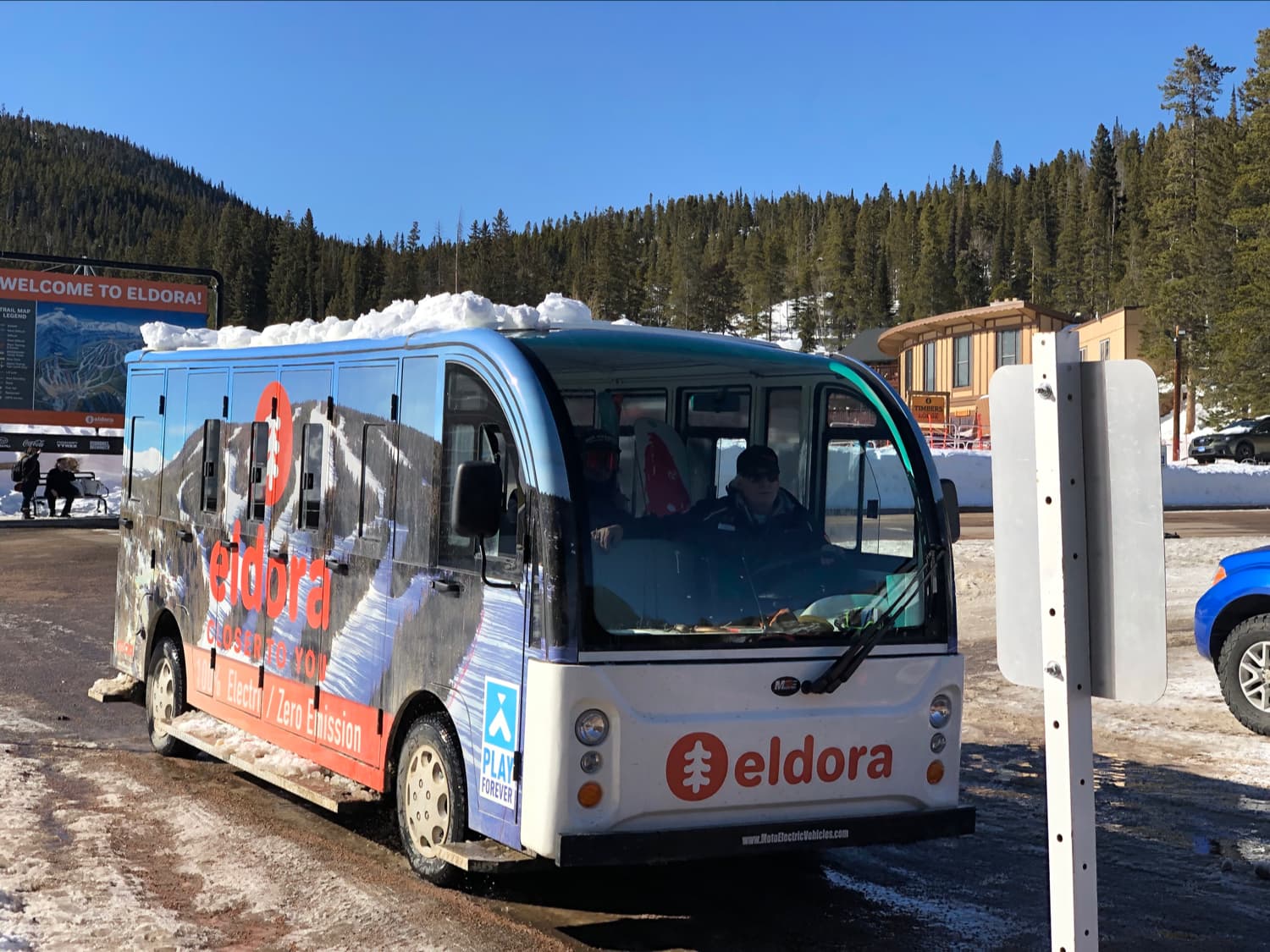 Sustainable Transportation Program
In alignment with Boulder County's sustainable transportation priorities and Eldora's own Play Forever sustainability philosophy, Eldora will once again offer free RTD tickets to riders on the NB bus route (beginning on 12/18) as well as free round-trip shuttle rides (beginning 11/20; details below) between Boulder and Eldora on Saturdays, Sundays, and certain other days. Please check back often for schedule updates. The free Eldora Shuttle Schedule is as follows.
Westbound departures from Boulder County Justice Center parking lot (1777 6th St, Boulder, CO 80302) to Eldora:
– 7:00 AM
– 9:00 AM
– 11:00 AM
Eastbound departures from Eldora, back to Justice Center:
– 1:00 PM
– 3:00 PM
– 4:00 PM