Brought to you by 10 Barrel Brewing
Report from Saturday April 3rd, 2021
The weather has been warm and sunny over the past couple of days, and much of the snowpack on south-facing aspects has had adequate time to ripen up for a corn harvest. Today, we headed up into the backcountry near Hayden Peak (~30 minutes from Aspen, Colorado) to kick off our 2021 corn ski season.
The ascent was firm and icy, frozen overnight after a warm sunny day yesterday. The ascent was pretty mellow, so we weren't slipping too much, but there were some steeper spots where the ski crampons that we had brought along came in handy. Here are some photos of the ascent:
We topped out at 11,500′ at around 10am, which was exactly when we had planned to. Corn snow on south aspects is usually best from 9:45am-10:30am.
The descent was 1,000′ of sheer bliss. We timed it perfectly, and the descent was absolute butter.
We transitioned and ascended back up our skin track and traversed across a neighboring slope to a saddle, which allowed us to circumvent a set of cliffs. The saddle spit us out right on top of our next line, a line known locally as the "Devo chute."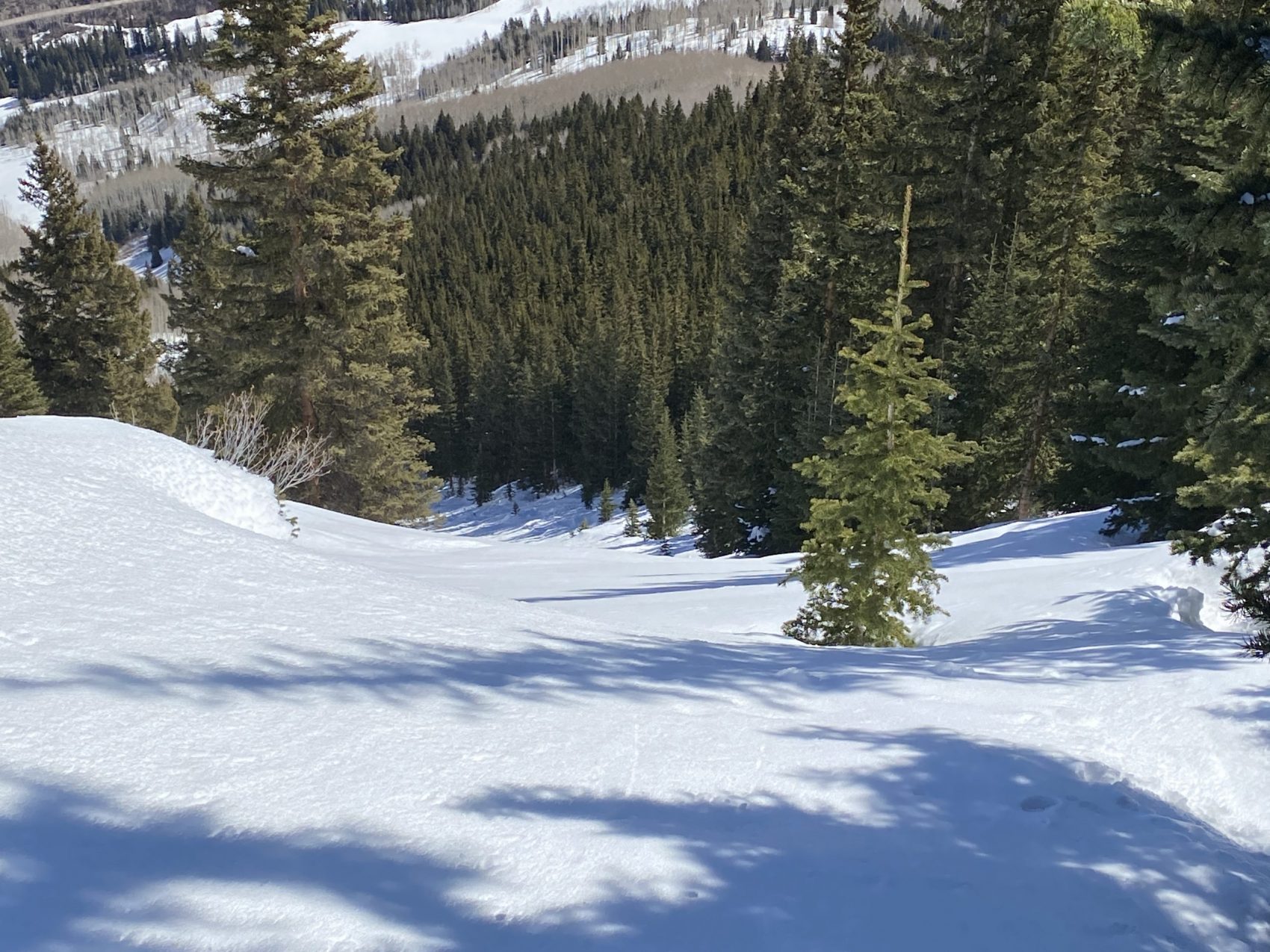 The chute (really just a massive gully) is about 38 degrees in pitch at the top, so we took care to ski it one at a time and have "safe zones" in case a slab did pull. Fortunately, it did not.
In the shade, the snow was still soft and powdery. In the sun, slushy and heavy (past corn harvest time). In between, it was tricky, variable, crusty snow.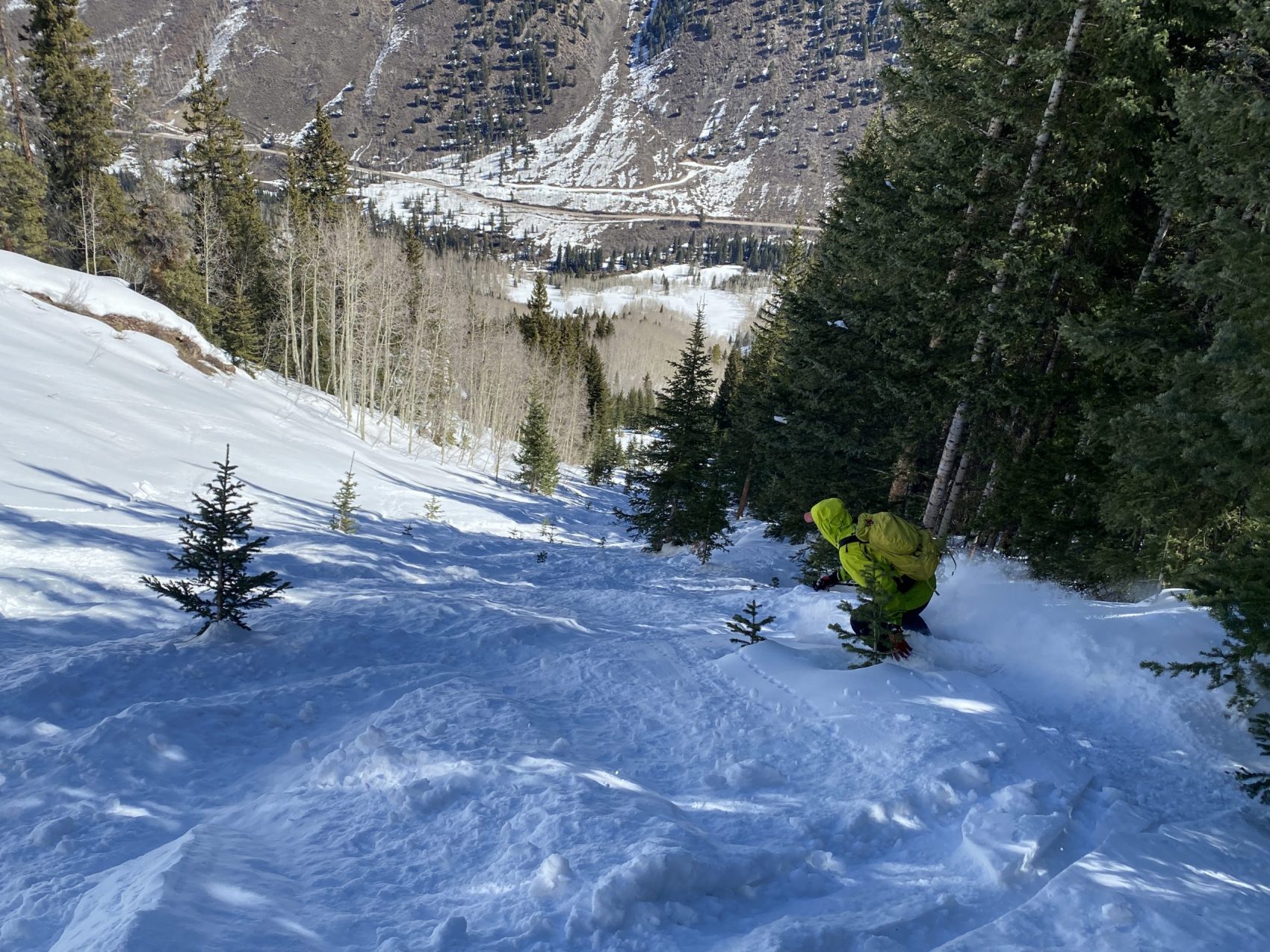 Towards the bottom, the snow was icky and mushy, definitely ACL-tear snow, so we took it easy. When we got back to the car, the thermometer read 55F, one of the warmest days of the season so far! On the ride home, there was a large loose-wet avalanche that ripped off the backside of the Highlands Bowl. Stay safe out there!