An employee was killed in the Czech Republic after a vintage cable car detached from the cable and plummeted to the mountain floor below. The cable car has been running since 1933 and is the country's oldest.
The accident happened yesterday at around 1:30 pm local time at the Ještěd cableway. 
With just its operator onboard, the cable car fell while on its way to the base of the mountain. The cable car fell close to the first tower of the lift and was completely demolished.
"One cabin fell while on its way down. There was one person inside, who unfortunately succumbed to their injuries."

– rescue services spokesman Michael Georgiev
On its way to the summit with 14 passengers and another driver, a second car was left hanging on the lift. Firefighters evacuated people in the second car.
The accident occurred the day before the cable car was scheduled to undergo planned two-week maintenance.
The cable car connects the 3,280-foot (1,000m) Ještěd mountain to the town of Liberec through the use of two cabins, each operated by a member of staff.
Ještěd Mountain, located near the town of Liberec in the north of the country, is close to the borders of Germany and Poland and is a known ski destination.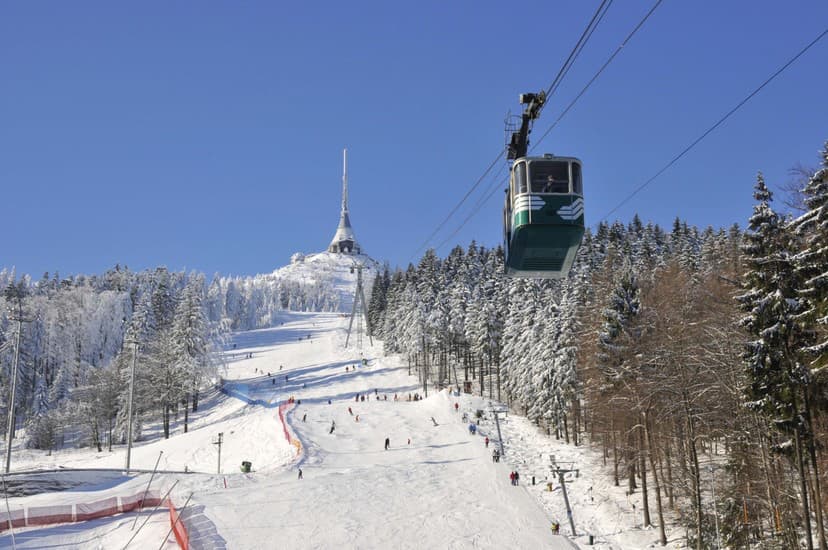 According to Wikipedia, the Ještěd cable car is an aerial cable car service in the Czech Republic, linking Horní Hanychov in the city of Liberec with the summit of Ještěd mountain. The cable car is operated by Czech Railways.
The cable car was opened in 1933 and was operated by Czechoslovak State Railways for most of its history. In the early 1970s, the cable car was reconstructed. It was reopened in its current form in 1975.
The cable car operates daily according to a pre-set timetable but does not operate in adverse weather conditions.