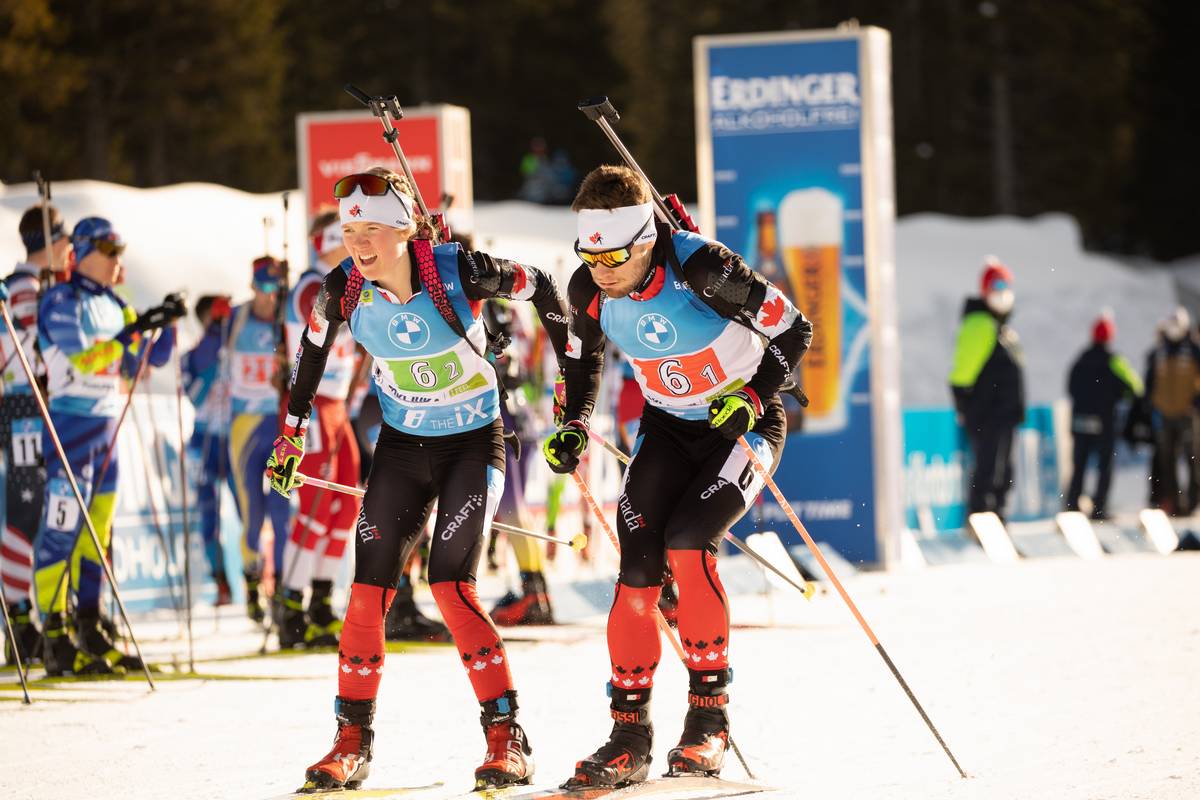 For most of us in the Northern Hemisphere the month of May signals goodbye to the snow as we reluctantly stow our skis away for the season, unless of course you are Miles Clark and are killing it in Mammoth for the month of May:
For the Cross-Country Committee (CCC) working under the International Ski Federation (FIS), however, the month of May means planning for the next season's World Cup races.  After being passed with a 57% approval last week, the CCC's new proposal is now sent to FIS Council for final approval on May 26, 2022.
This CCC proposal is unique because it makes changes to World Cup programs to now conduct all races with equal distances for both men and women, a first for the sport.  The importance of this proposal also lies in its sequence, where changes to World Cup programs often precede their adoption at the Olympic level.
The current Olympic cross country skiing program has different distances for men and women, respectively:
International Start Race: 15km vs. 10km
Skiathlon: 30km vs. 15km
Mass Start: 50km vs. 30km
Relay Race: 4 x 10km vs 4 x 5km
The new World Cup format holds one race distance for both men and women:
Start Race: 10km
Start Race: 20km
Start Race: 50km
Skiathlon: 20km
Relay Race: TBD
The argument in favor of the new equal distances proposal believes "… there should not be any question whether women were capable of racing the same distances as men, as they prove that they physically are capable of doing so already."
Interestingly, the counterargument to the new proposal is that it contends "…the time that women need to cover the same distance as men and the effective TV time."
When Beijing Olympian medalist Jesse Diggins was asked her opinion about the proposed changes she replied, "Not only can we ski 50km, but we can ski more. Do we need to race the exact same length? Maybe not. Do we need to race the same amount of time on the course? Yeah, I think that's absolutely reasonable."
But that doesn't necessarily mean Diggins thinks the women's race should immediately compete at a longer 50km. She goes on to say, "I actually think having the race be so long at 50km, makes the race less spectator-friendly."
Other Olympic events like ski jumping and nordic combined don't yet have equivalent women's events. Even in alpine ski racing, the men's courses are longer than the women's.
I, personally, am confused by the changes. Are they improving the sport for the athletes or just coordinating for more TV time and higher ratings? Perhaps the event broadcasts can simply adjust to the race times rather than the other way around? What I know is that I surely don't have the answer, but I would be willing to bet the athletes do.